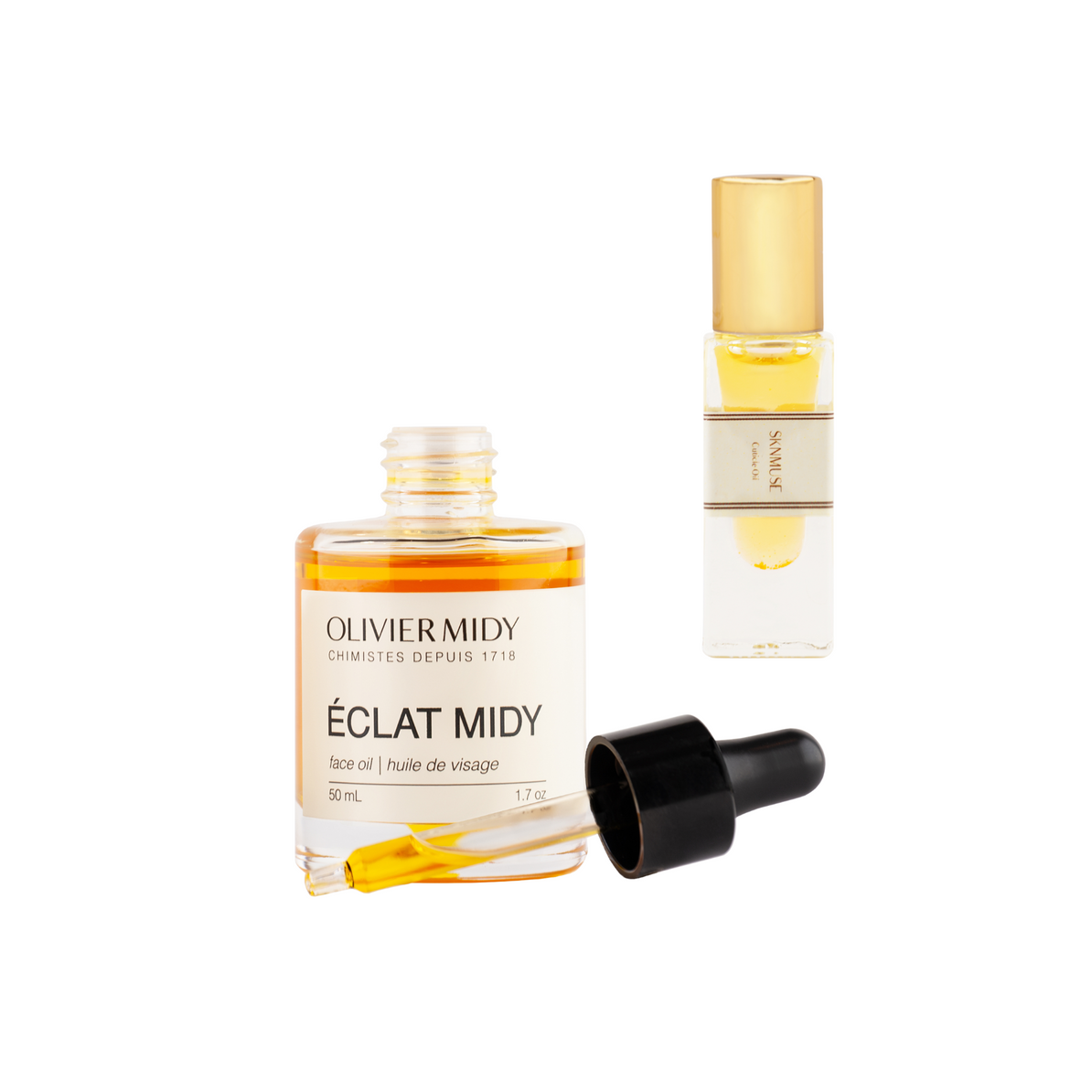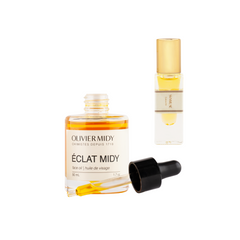 Special Offer
The Hand & Face Hydration Set
The Hand & Face Hydration Set includes:
Nail/Cuticle Oil by SKNMUSE
Bringing nature's most wonderful ingredients to our hydrating nail and cuticle oil, you can experience a transformation in the beauty and strength of your nails. As you apply the light liquid to your cuticles, discover its restorative sensations. Dry, chipped, and cracked nails are instantly soothed and nourished with our easy to use, nail oil.
Eclat Midy Face Oil by Olivier Midy
Instantly transform your skin! Just a few drops of this luxurious blend of 24 clean, plant-based ingredients helps lock in moisture, improve elasticity, and boost collagen synthesis. This anti-aging facial oil contains Biologique Actif 106™ which is rich in antioxidants and acts as a strong anti-inflammatory agent to help fight free radicals, blemishes, and dark spots. Genderless, vegan, cruelty-free. No added fragrances. 1.7oz / 50Ml.