Meet CURATEUR (CURE-AH-TORE), a shopping community curated by global fashion authority Rachel Zoe. CURATEUR is French for "curator," and we think this chic term perfectly describes the reputation she's earned from her two decades of expertise working as a stylist and designer alongside some of the biggest names in the industry.
Rachel founded CURATEUR to offer a more elevated lifestyle to everyone, everywhere—no celebrity status required! Here you'll enter her stylish world by shopping products she's chosen to uplift every aspect of your life—from your wardrobe to your beauty routine and beyond, all in one easy-to-access e-storefront.
Love getting style tips? What about being introduced to up-and-coming brands or the biggest trends? If the answer is yes, CURATEUR was made for you. Plus, by entering our inner circle, you'll also enjoy perks like access to collections curated by Rachel and her most stylish friends, her top style tips and tricks, and exclusive values and offers! You can even take your relationship to the next level by signing up to receive boxes filled with our CURATEUR-in-chief's favorites every season. However you choose to shop with us, you're guaranteed to be living your most curated life—in true Rachel Zoe style!
Hello Love!
I created CURATEUR out of my desire to empower others. Over my decades of experience as a global fashion authority, I have helped countless women and men find their own sense of style. With this shopping community, it is my mission to offer that on an even larger scale!
CURATEUR is for anyone who has a desire to better themselves in ways big and small. I know firsthand how the perfect pair of earrings or shade of lipstick can instantly elevate your mood, and that's a feeling I want you to have every day!
Not only do I curate products I think you will be just as obsessed with as I am, but I tailored our community to include perks that make finding your style fun and accessible: Think exclusive values and offers, influencer edits, and obviously style tips from yours truly!
There's a world of style waiting for you, so make the move and join our community today!
Xo,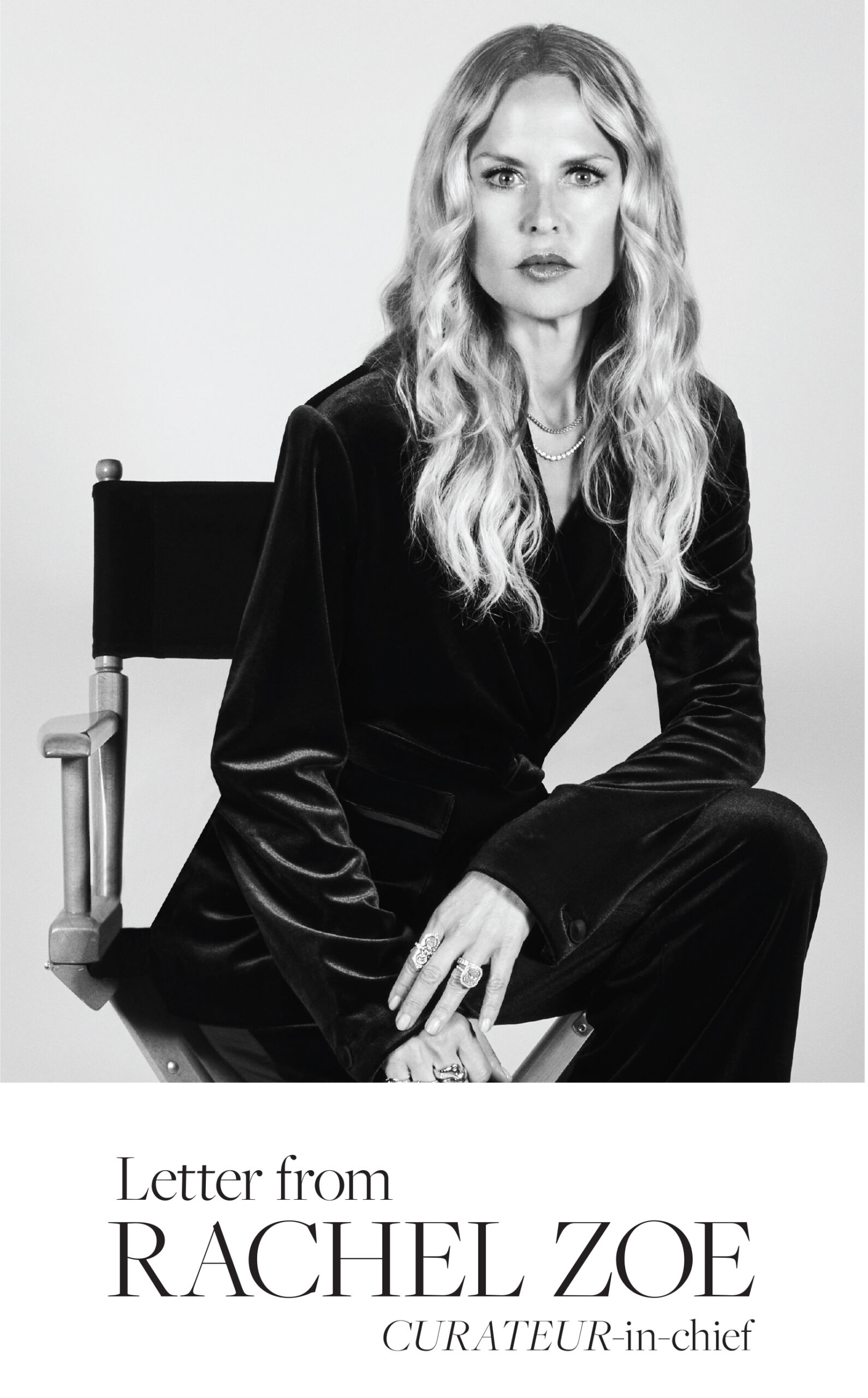 Our Sustainability Promise
In our ongoing efforts to become even more sustainable, our curations will ship in one box rather than two. We will continue to implement impactful changes, like printing your new membership magazine with FSC Certified paper. Sustainability is always chic and will forever be in style!