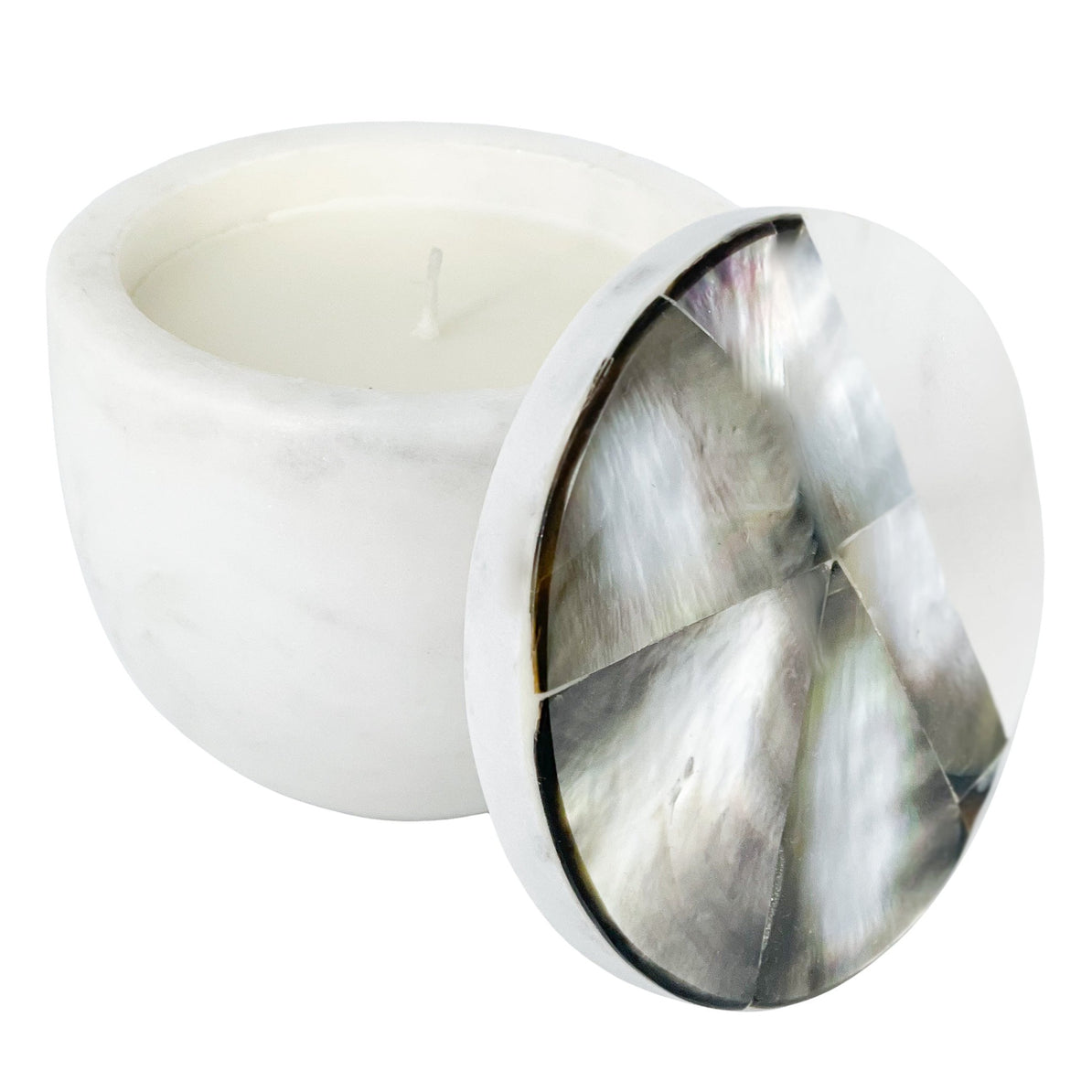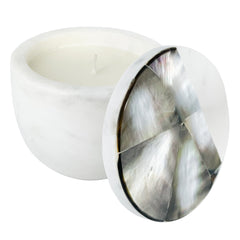 Anaya
Grey Mother of Pearl Candle
The Grey Mother of Pearl Lavender Candle is crafted with 100% Soy Wax. The Mother of Pearl detailing boasts a natural iridescent grey hue with delicate touches of golden accents. Illuminate your space with elegance and serenity.

Each piece is lovingly handcrafted in the city of Agra, the very home of the Taj Mahal. These artisans have inherited and perfected their intricate hand-carving techniques through generations, ensuring that each creation is a masterpiece of timeless craftsmanship.
Extend the life of this exquisite marble vessel and make it a timeless addition to your decor for years to come.
Every item is wrapped in an elegant white gift box, adorned with a luxurious silky matte paper, with the Anaya logo in a subtle gold foil.
100% Natural Lavender Essential Oils
100% Soy Wax, Cotton lead free Wick
White Marble, Mother of Pearl Shell

4" D x 4.5"H
Fulfilled by our friends at ANAYA
*Please Note:
Rewards cannot be applied to this product
This item is not eligible for returns

This item cannot be shipped outside the U.S.