Our CURATEUR x The Zoe Report Jet Set Summer Soirée Was an Evening to Remember
Rachel Zoe considers the Hamptons to be a second home, so it's the perfect destination to gather with friends and fellow fashion-lovers to celebrate all that our membership has become, as well as all that it has in store for the near future! This year, we collaborated with Bustle Digital Group's The Zoe Report for a jet set summer soirée at one of Rachel's favorite local spots, Moby's East Hampton, and with the help of co-host (and CURATEUR's summer magazine star!) Melissa Wood Tepperberg, our intimate group enjoyed a St. Tropez disco-inspired evening filled with style!
A few lucky guests, Victoria Justice, Rocky Barnes, Andi Dorfman, Maddy Grace, and Janelle Lloyd, were outfitted in Rachel Zoe's July Picks from Express and jet-setted out to the Hamptons via helicopter after a luxe stay at The Plaza Hotel in NYC. Once they arrived, they joined the rest of our style-loving attendees to enjoy custom cocktails (the Sevilla Orange Spritz, the French 75, and the Rangpur Gimlet) from our sponsor Tanqueray while relaxing in our lounge provided by Avocado as Pamela Tick set the mood with her DJ set. Fashion illustrator Deanna First as well as a tarot card reader were also on hand to keep the crowd thoroughly entertained. To provide a little sparkle, Ring Concierge set up a tree decorated with jewelry gifts up for grabs! After settling in, everyone sat down for supper prepared by Moby's chef with flowers by Sag Harbor Florist.
At each stunning place setting was a gift bag containing products graciously provided by B. Swim, Dote Wellness, wthn, Noble Panacea, Express, Tanqueray, and more. And after dancing the night away, guests also we happy to take home bars by CORE to refuel in the morning, courtesy of the brand's activation.
Needless to say, it was another magical evening in the books! A huge thanks to all our sponsors and attendees for helping up spread CURATEUR's mission of a life well curated! Ahead, enjoy some highlights as captured by J. Ryan Ulsh, Greg Kessler, and Lena Nikolaj.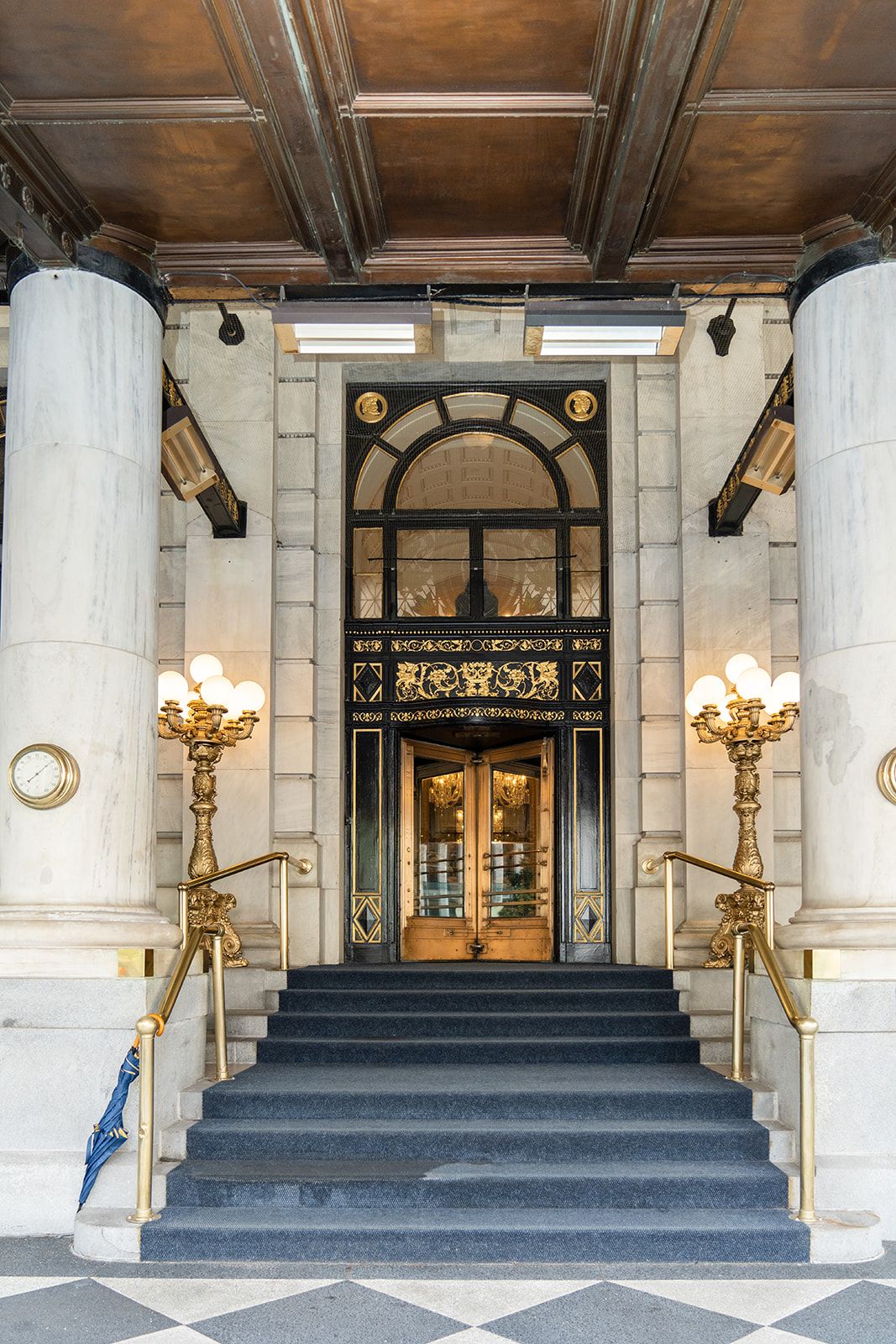 Prior to the Hamptons soirée, some guests enjoyed a luxe stay at The Plaza.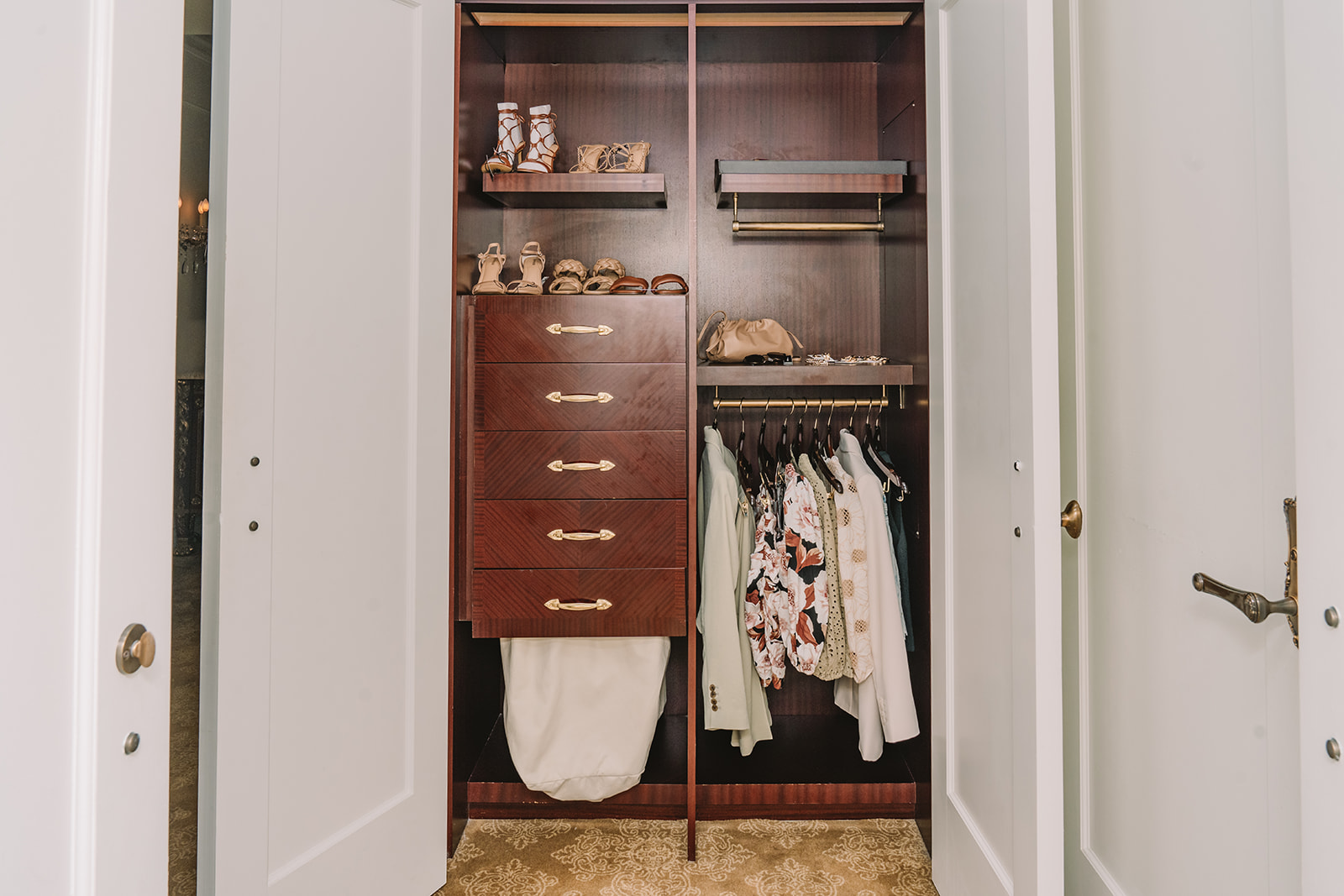 The suites' closets were stocked with Rachel Zoe's favorite Express clothing and accessories!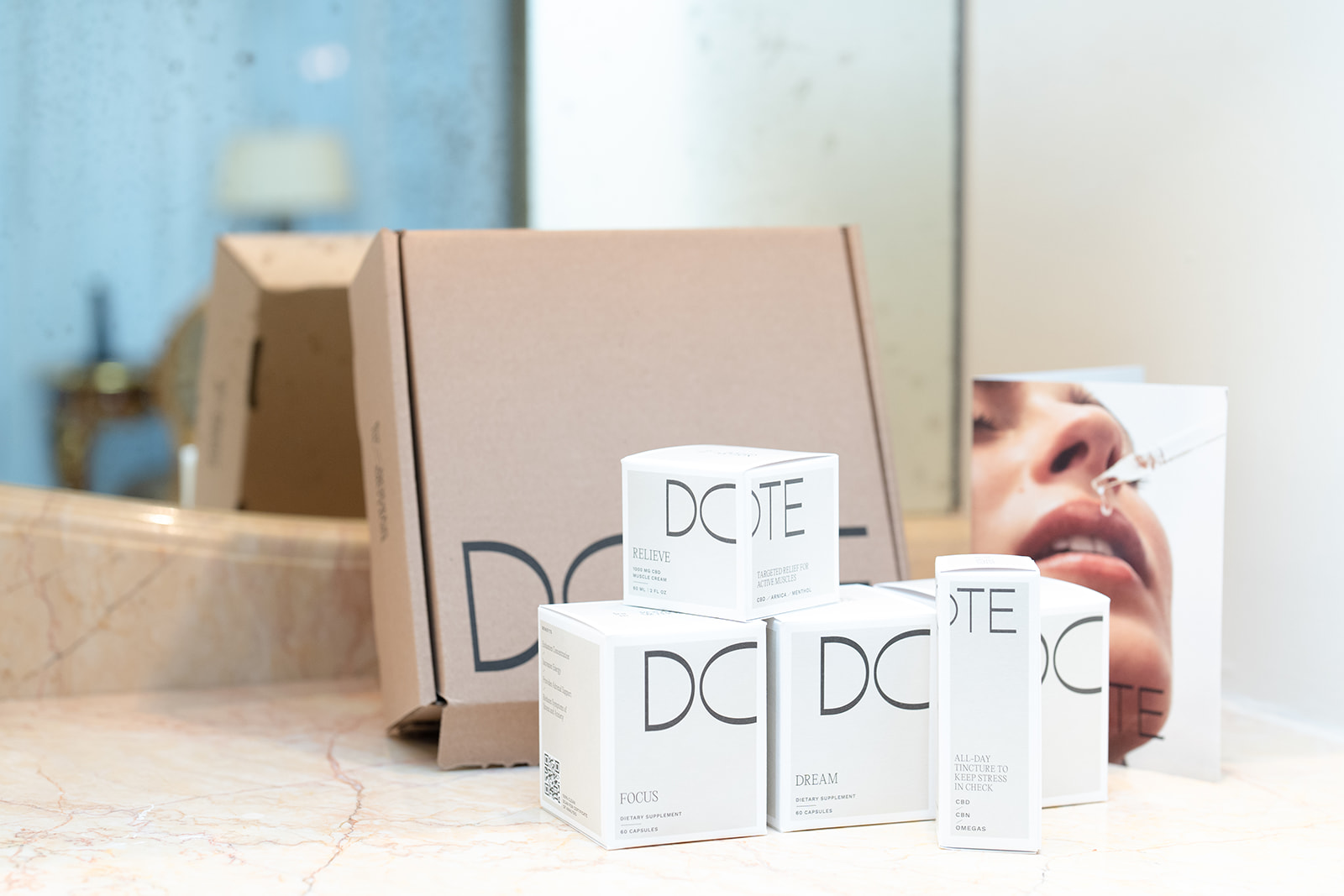 And bathrooms came equipped with wellness goodies from Dote.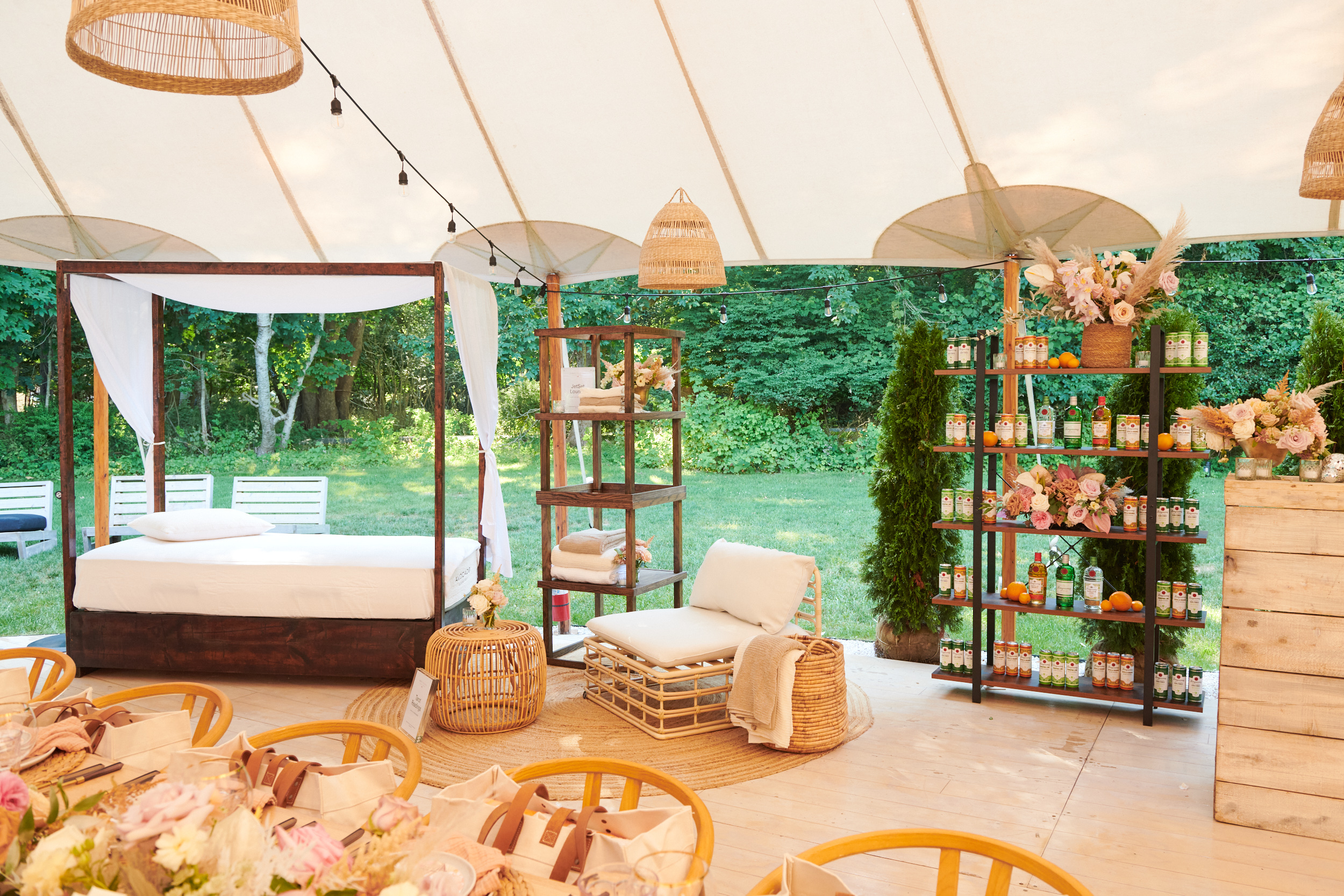 Guests got to kick back in our Jet Set Lounge with Tanqueray cocktails and cozy seating courtesy of Avocado.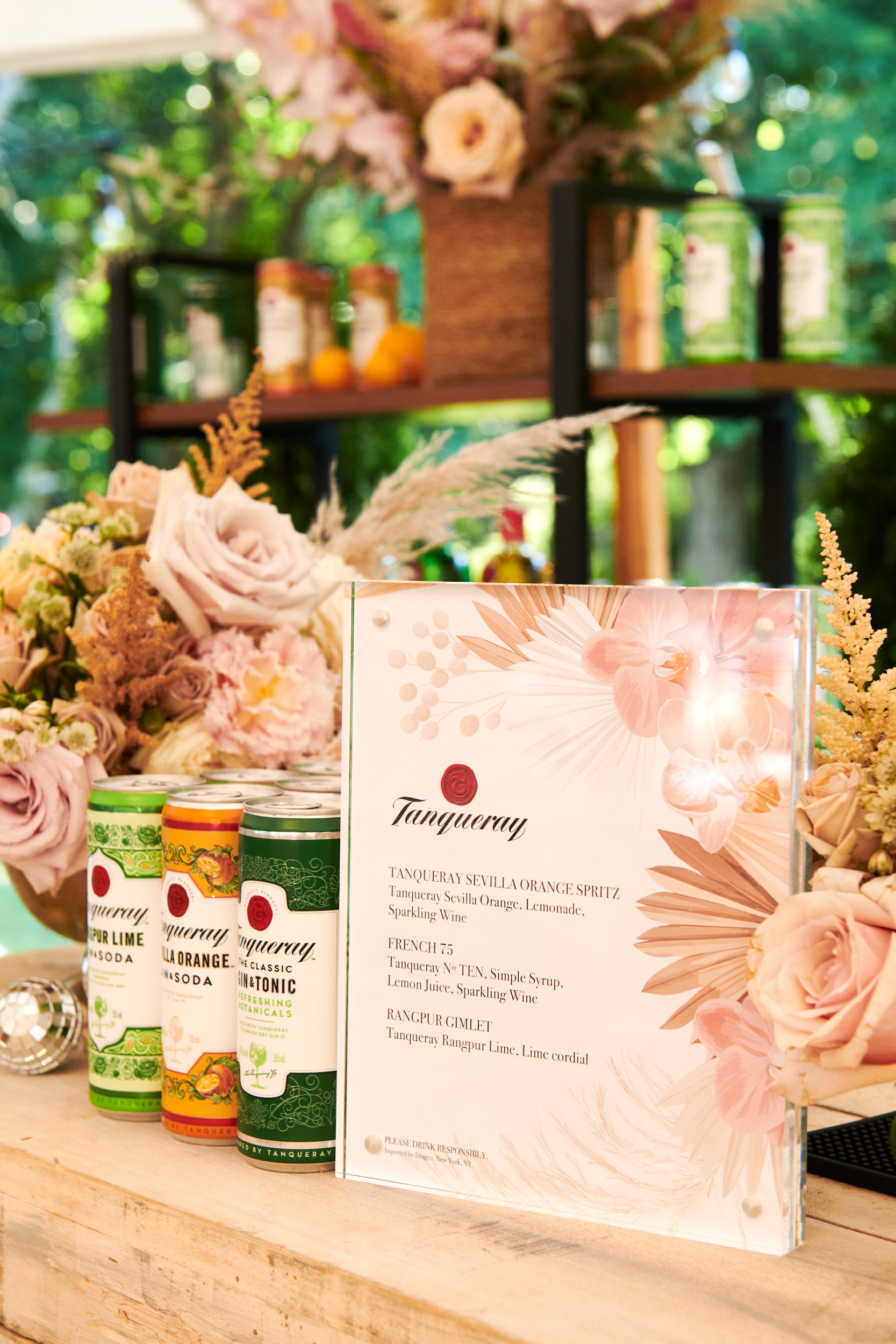 Not only did Tanqueray whip up some custom cocktails for the occasion, but also also provided their convenient canned cocktail options!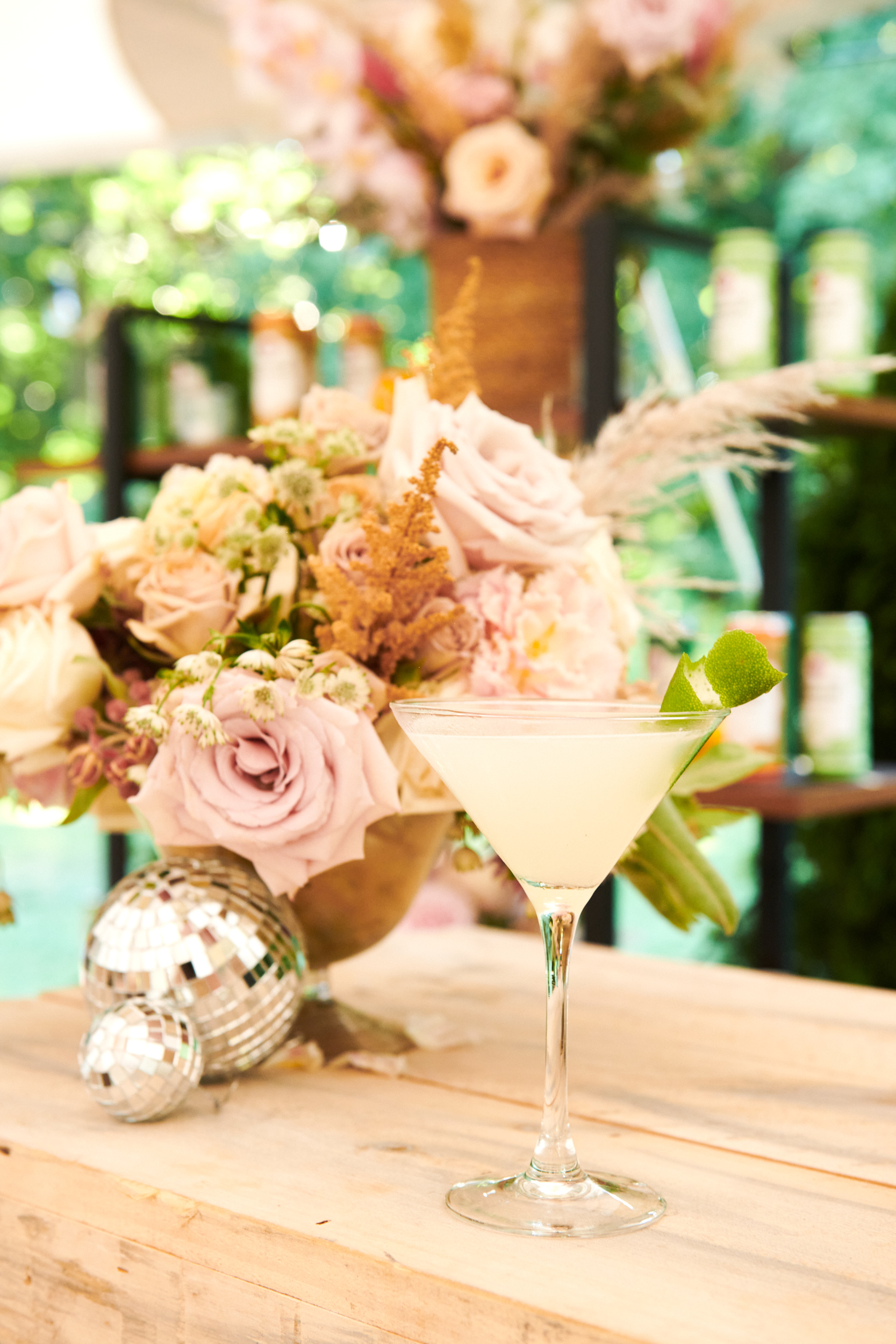 Drinks and disco balls set the tone for a fab soirée!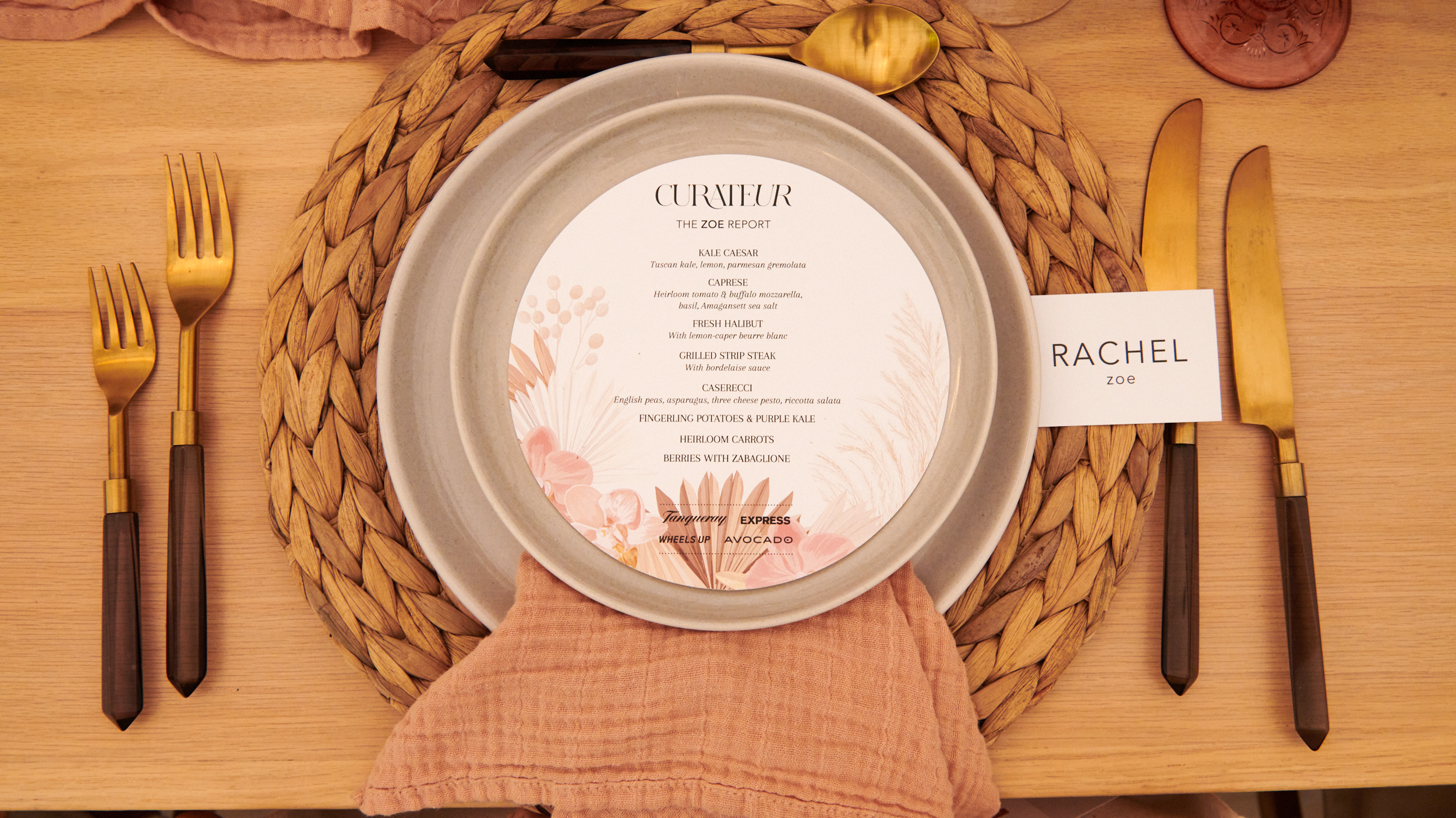 A peek at our custom menu from Moby's East Hampton.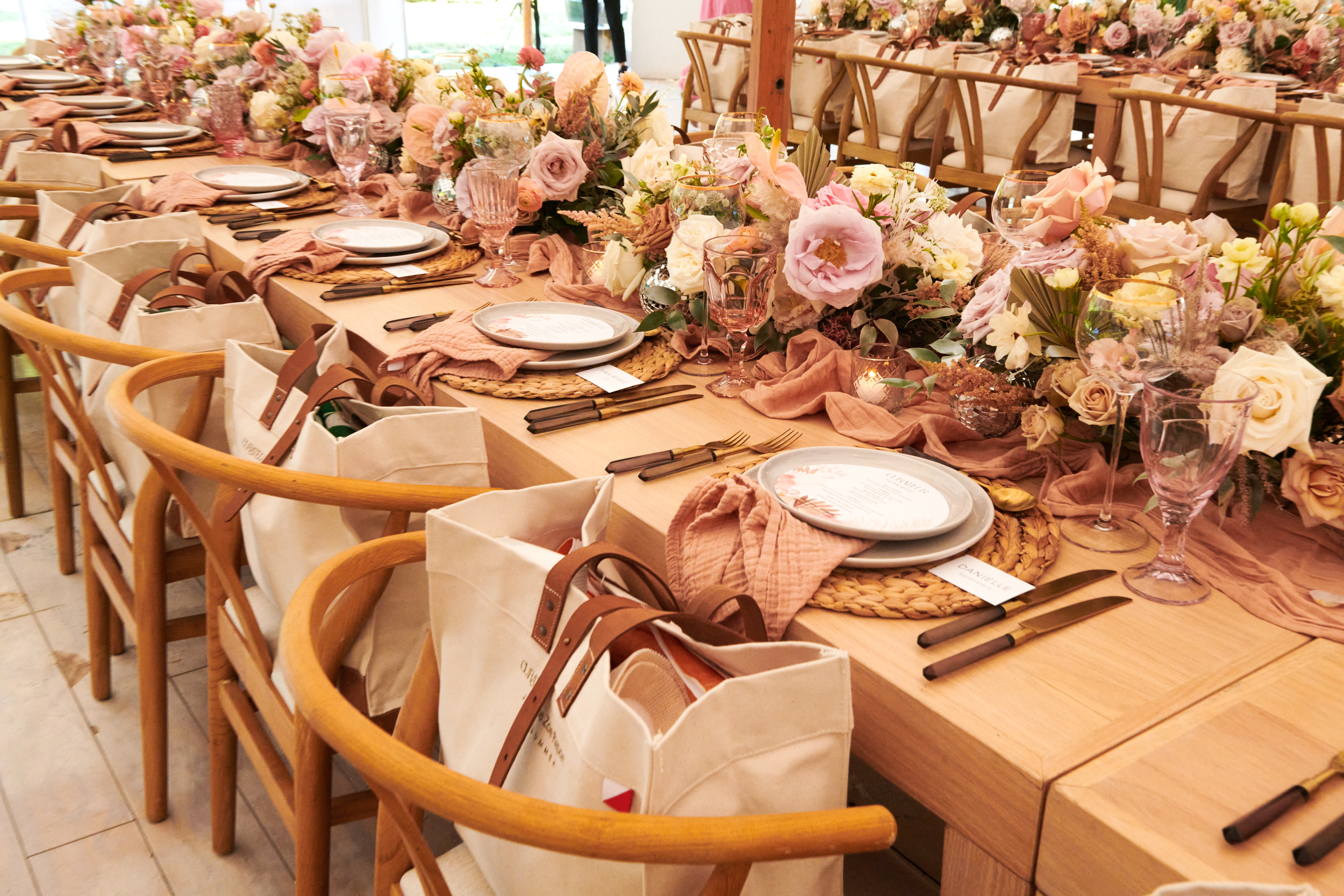 A moment of appreciation for this gorgeous St. Tropez disco-themed table setting by Moby's with florals from Sag Harbor Florist.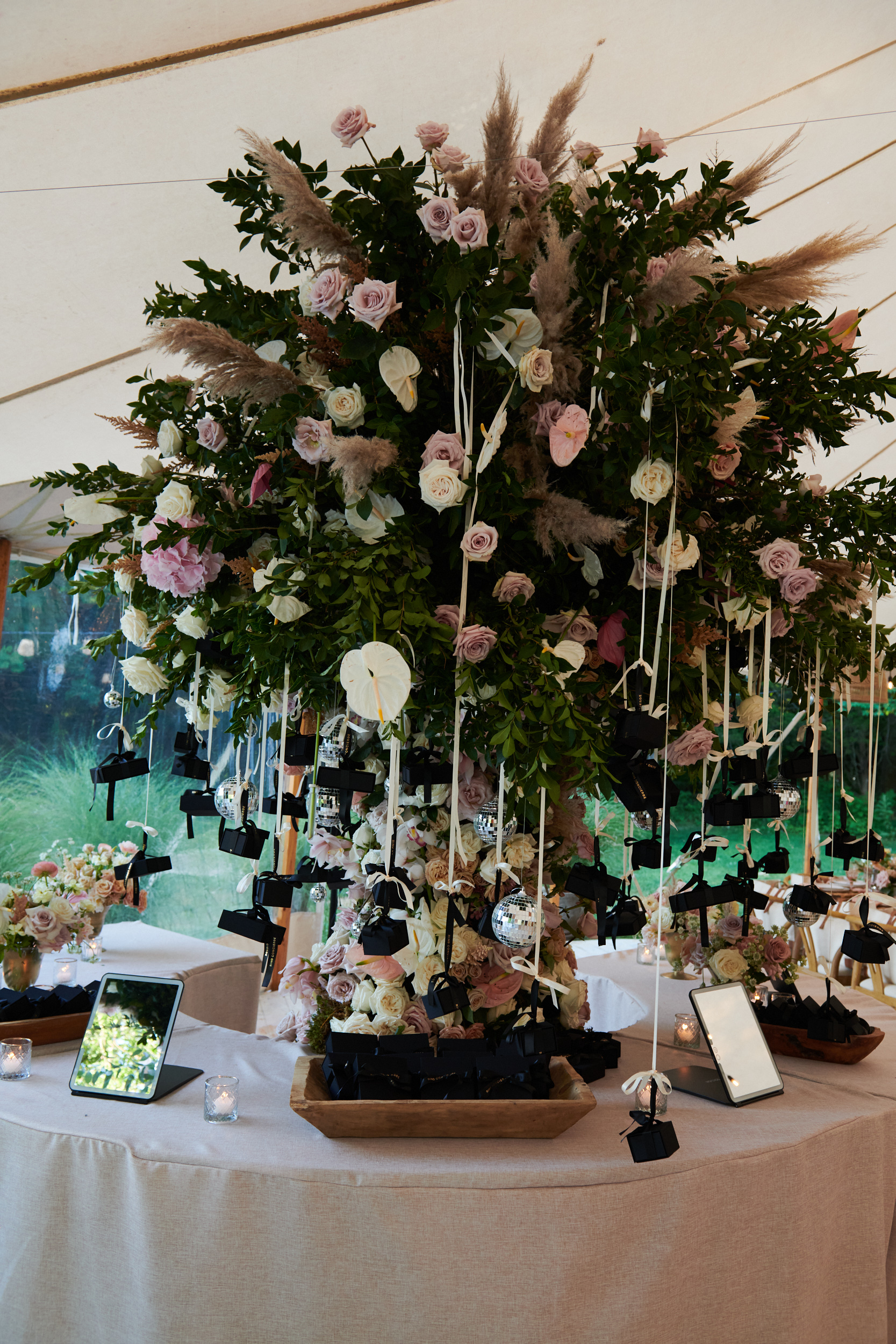 This jewelry tree from Ring Concierge provided some sparkle for our guests.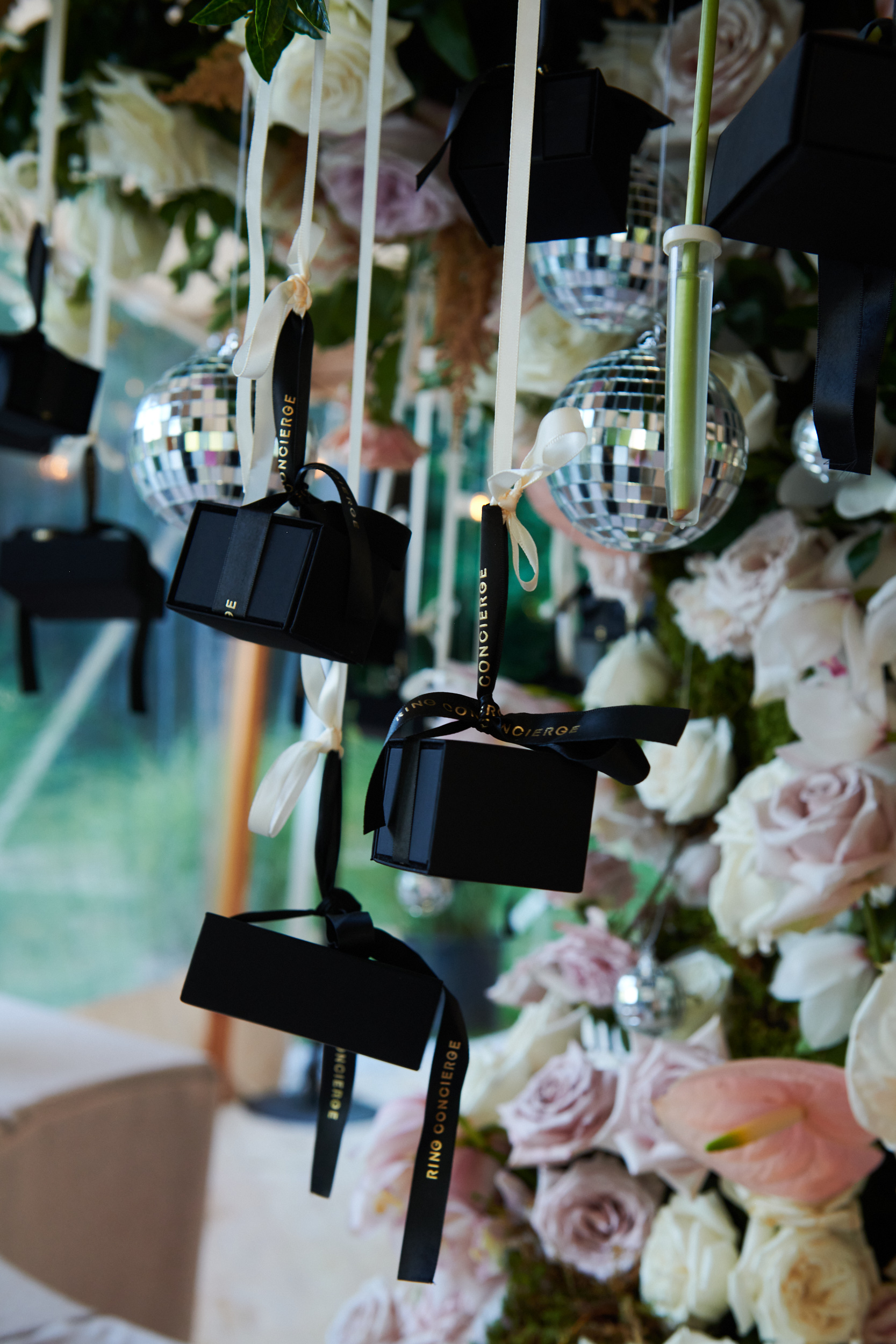 Our attendees couldn't wait to see what was in these little Ring Concierge boxes!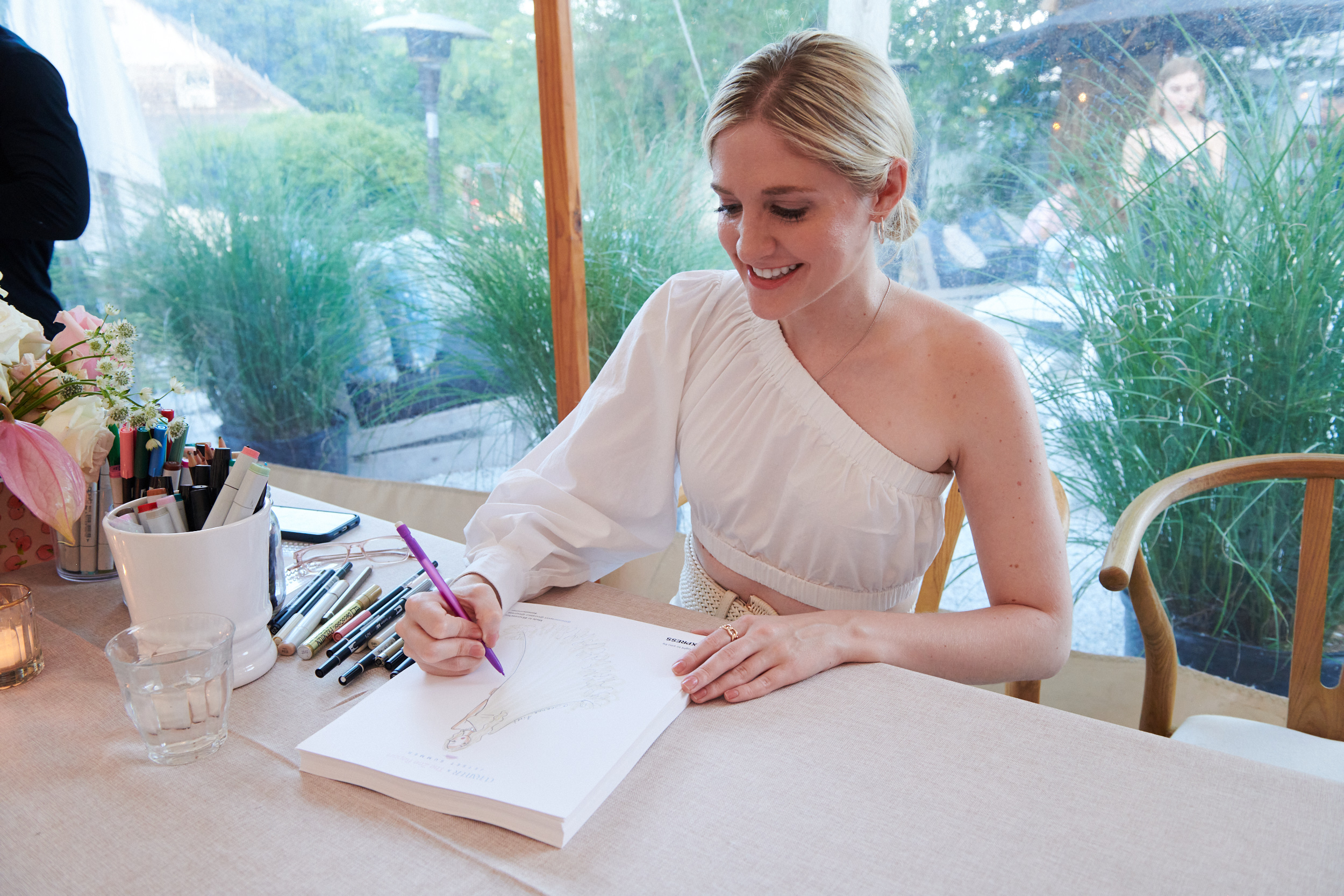 Fashion illustrator Deanna First captured all our guest's amazing looks.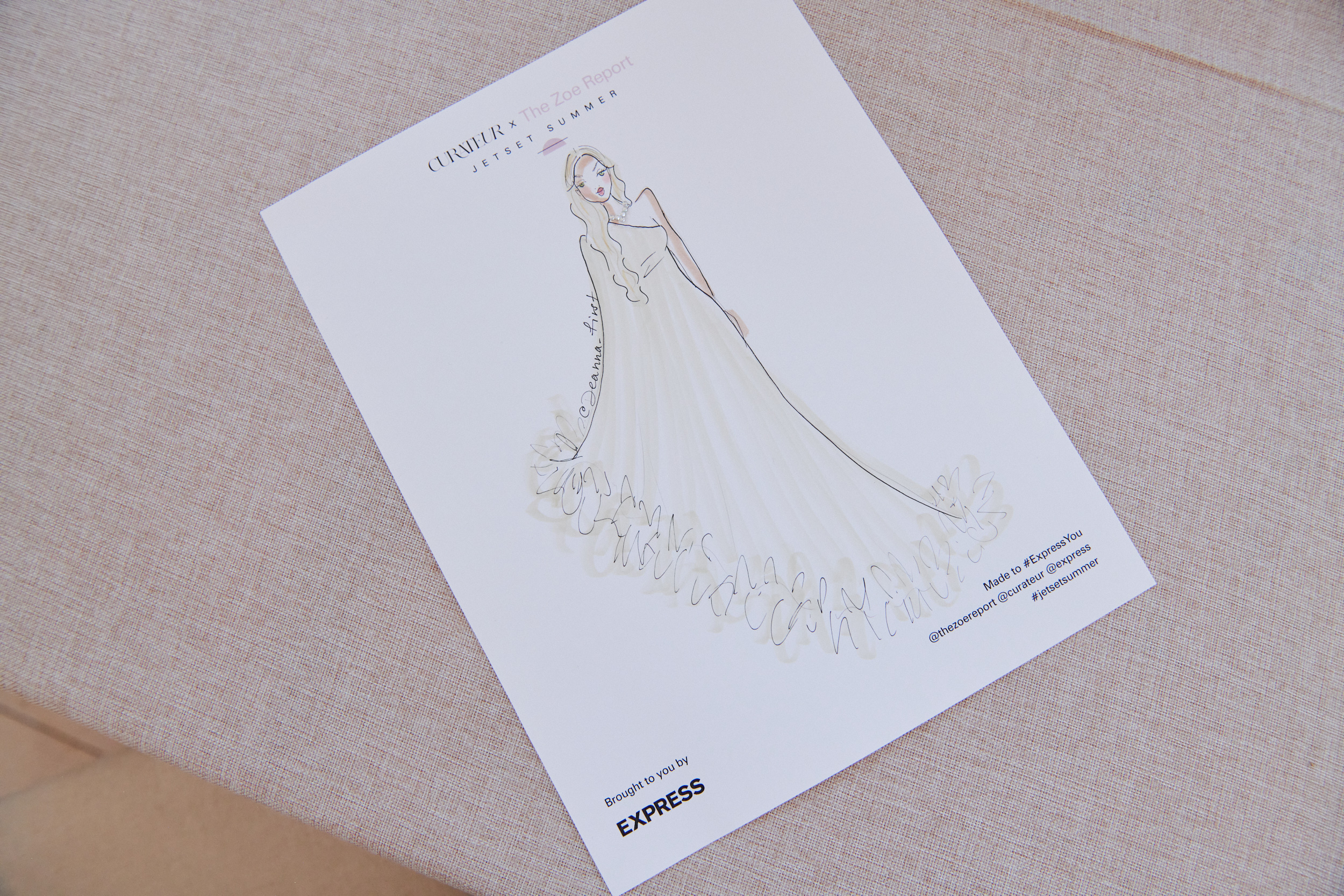 Just look at this drawing of our CURATEUR-in-chief Rachel Zoe's Taller Marmo dress!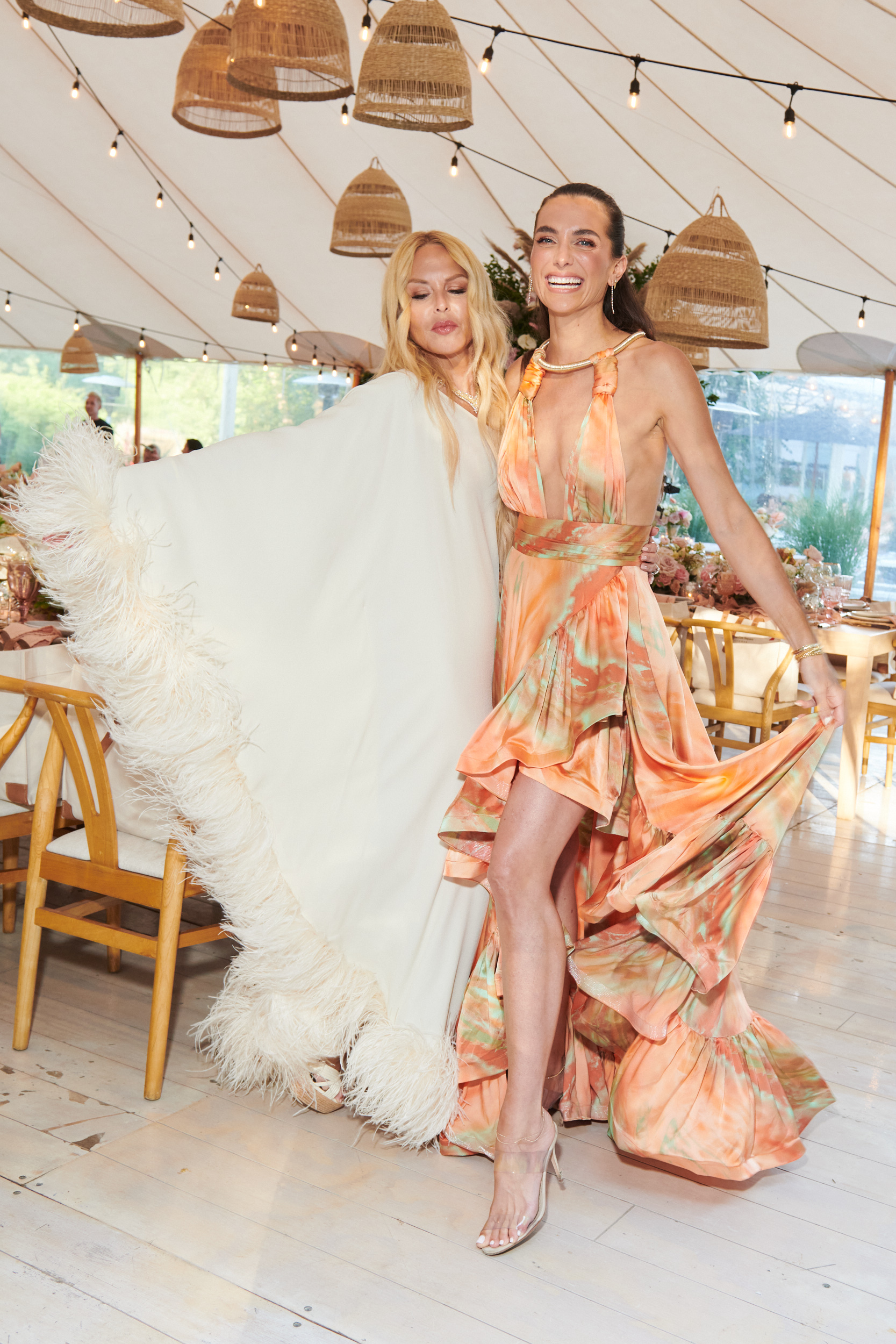 Our glamorous hosts Rachel Zoe and Melissa Wood-Tepperberg.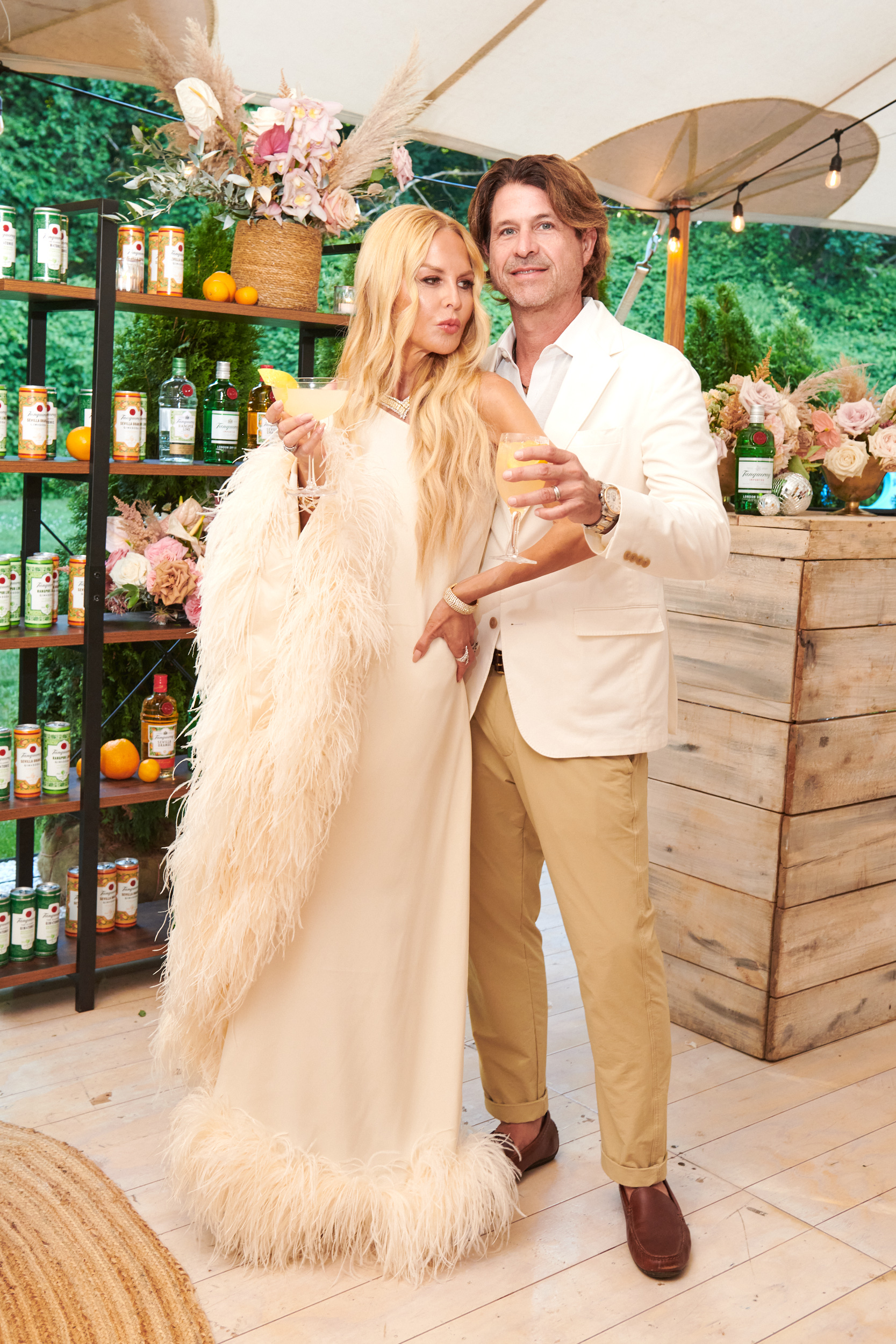 Rachel and Rodger posed with their Tanqueray cocktails.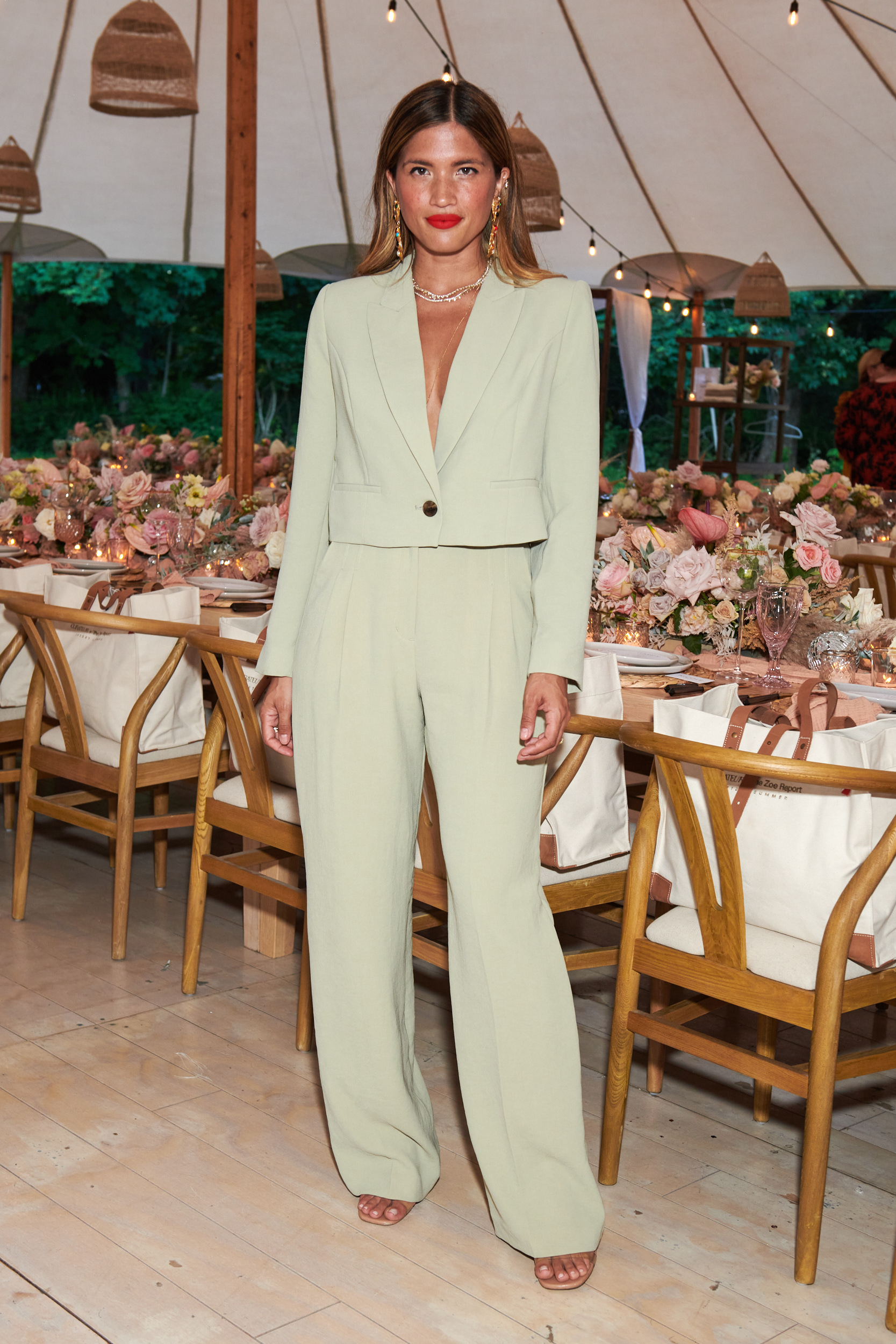 Always a treat to have the lovely Rocky Barnes (dressed in Express!) in attendance.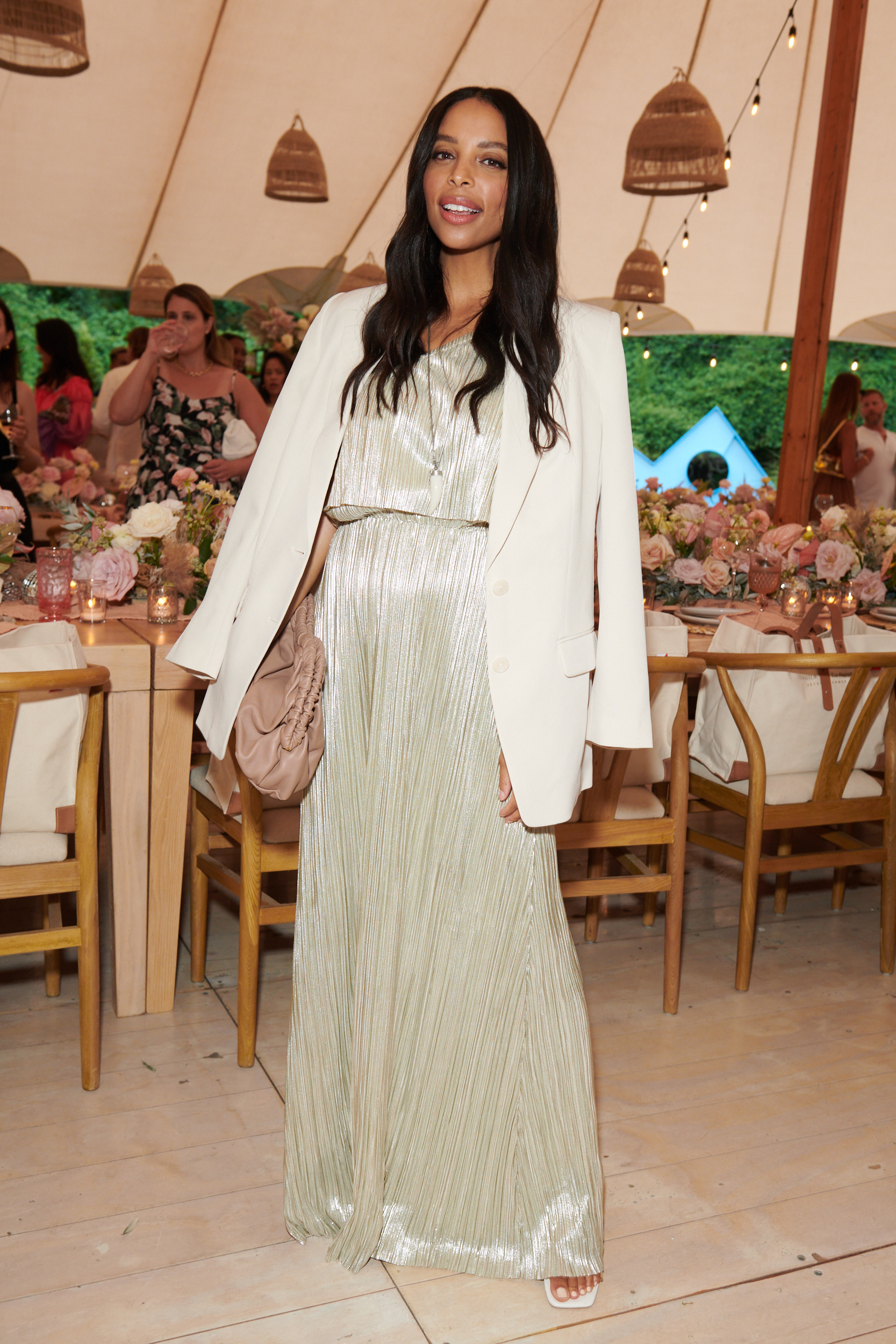 We're obsessed with the way Janelle Lloyd put together her Express look, from Rachel's capsule collection!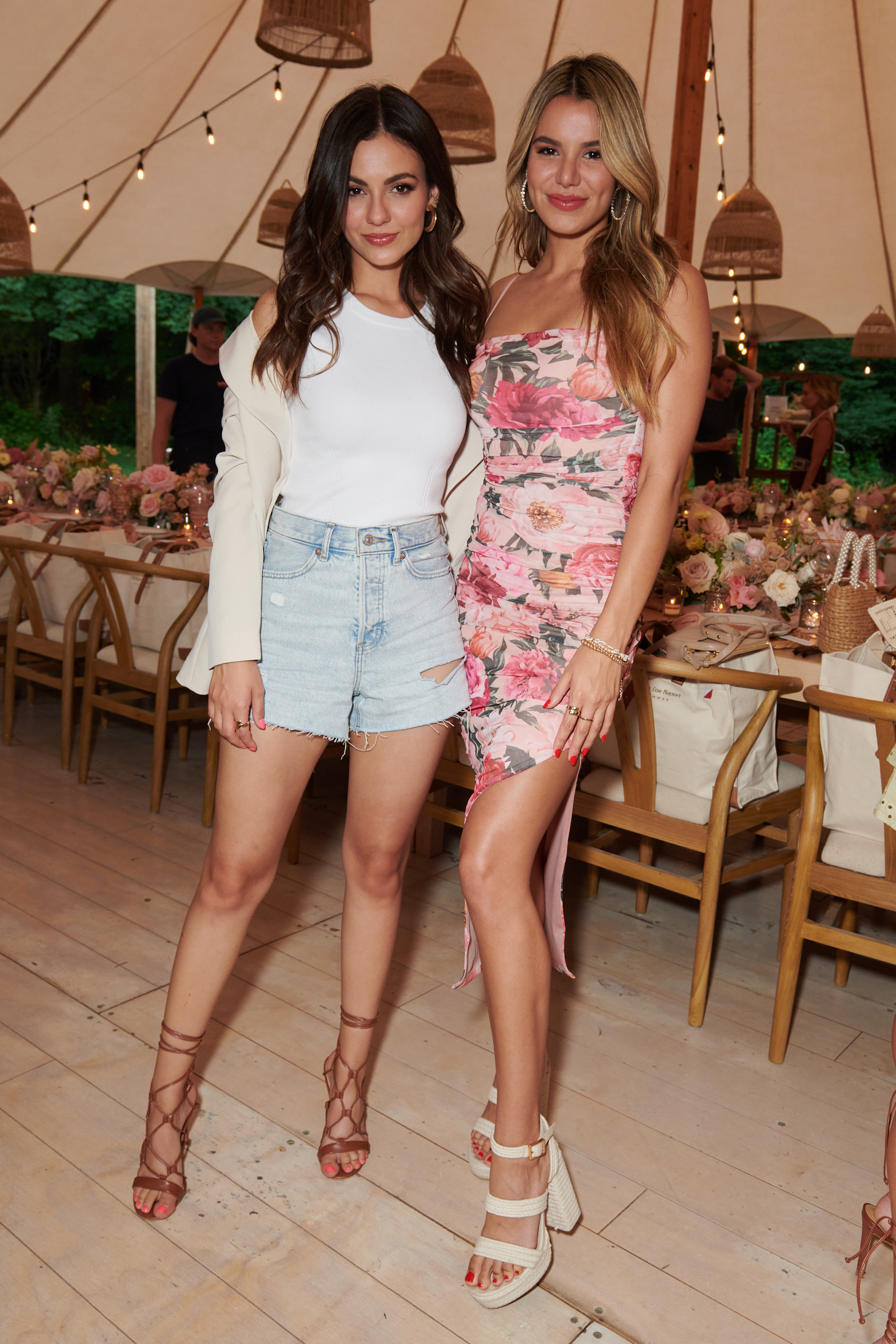 The most stylish sisters, Victoria Justice and Maddy Grace!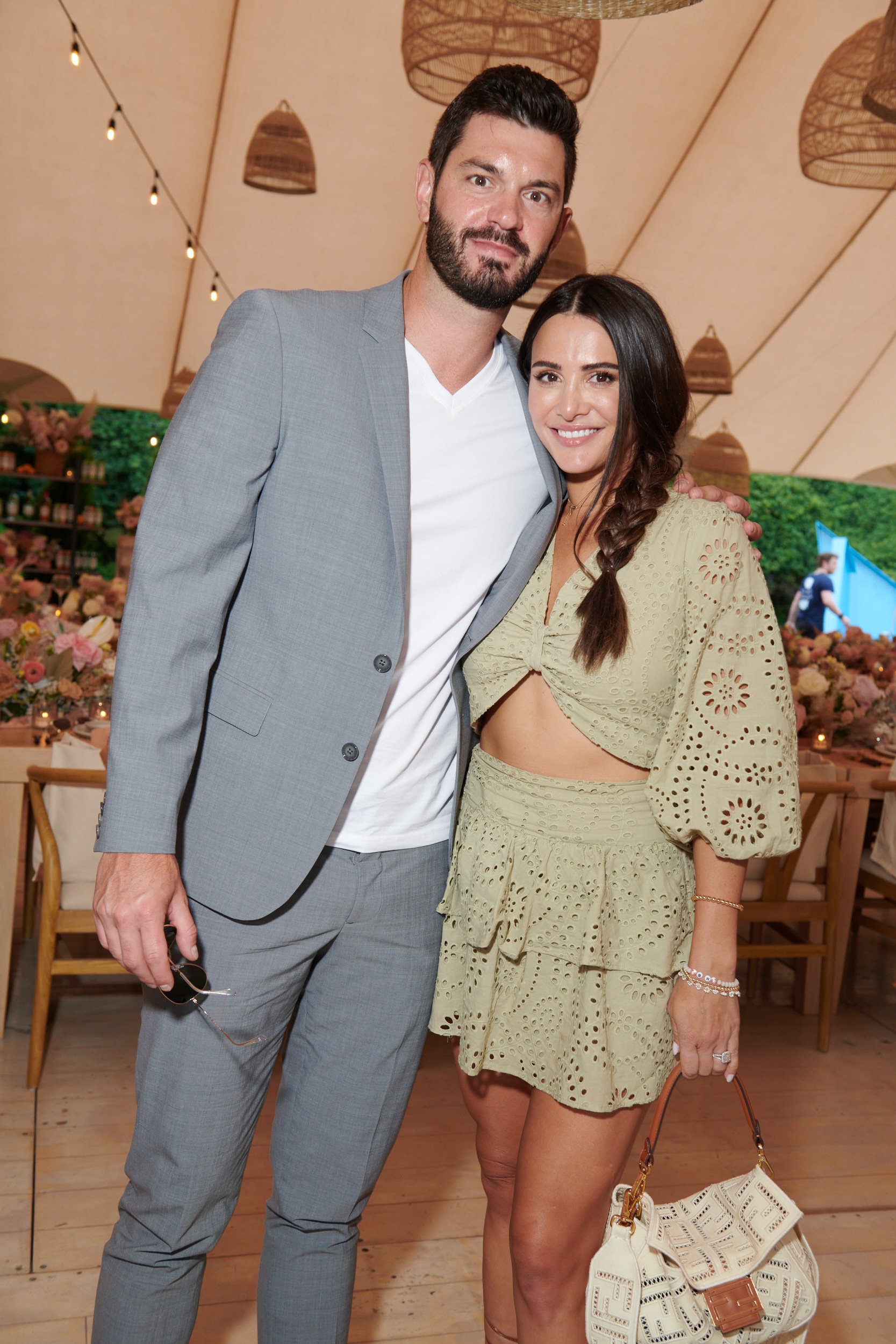 Andi Dorfman and Blaine Hart looked quite the stunning couple in coordinating Express looks!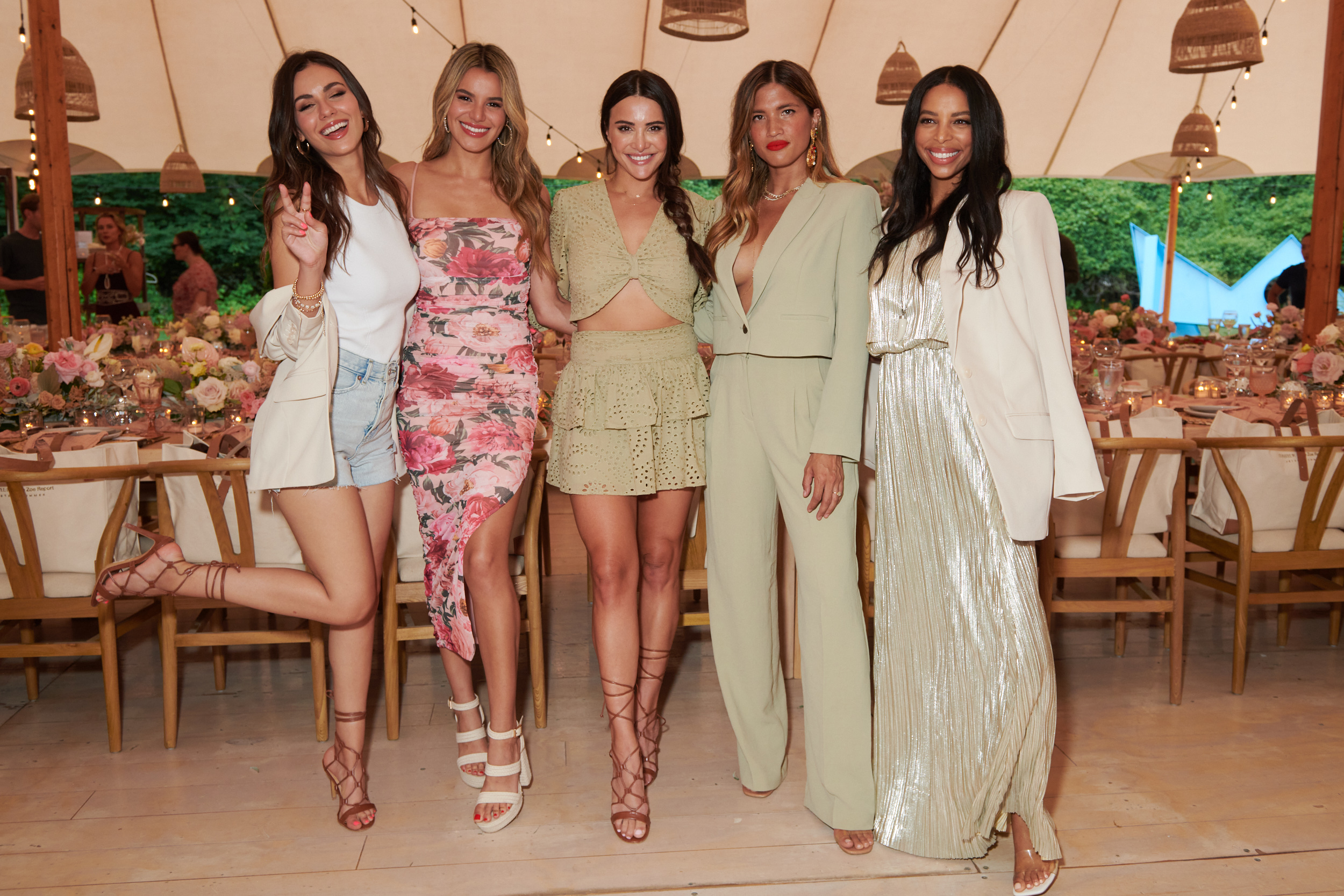 Our Express crew: Victoria Justice, Maddy Grace, Andi Dorfman, Rocky Barnes, and Janelle Lloyd.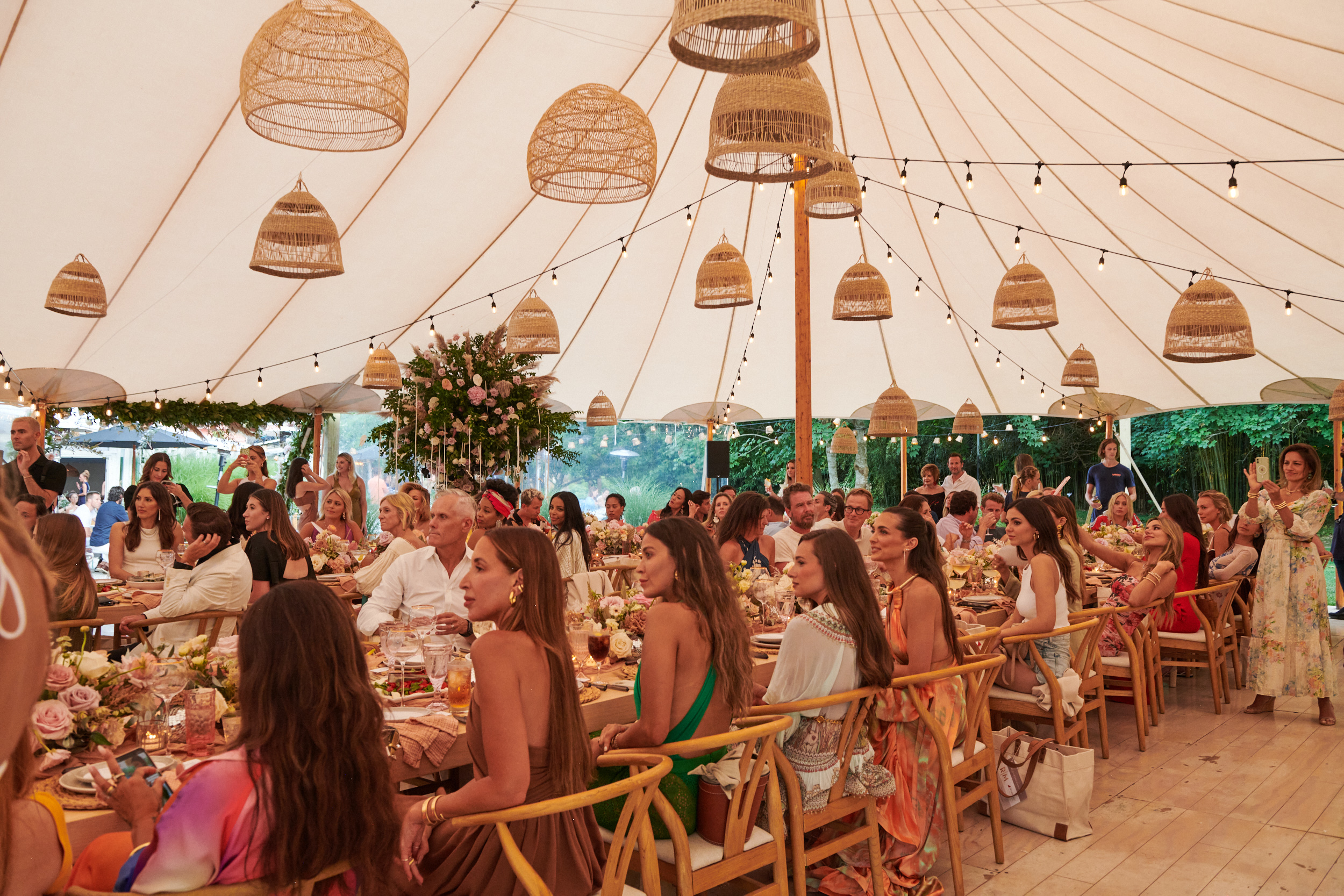 Our guests got seated for dinner during golden hour.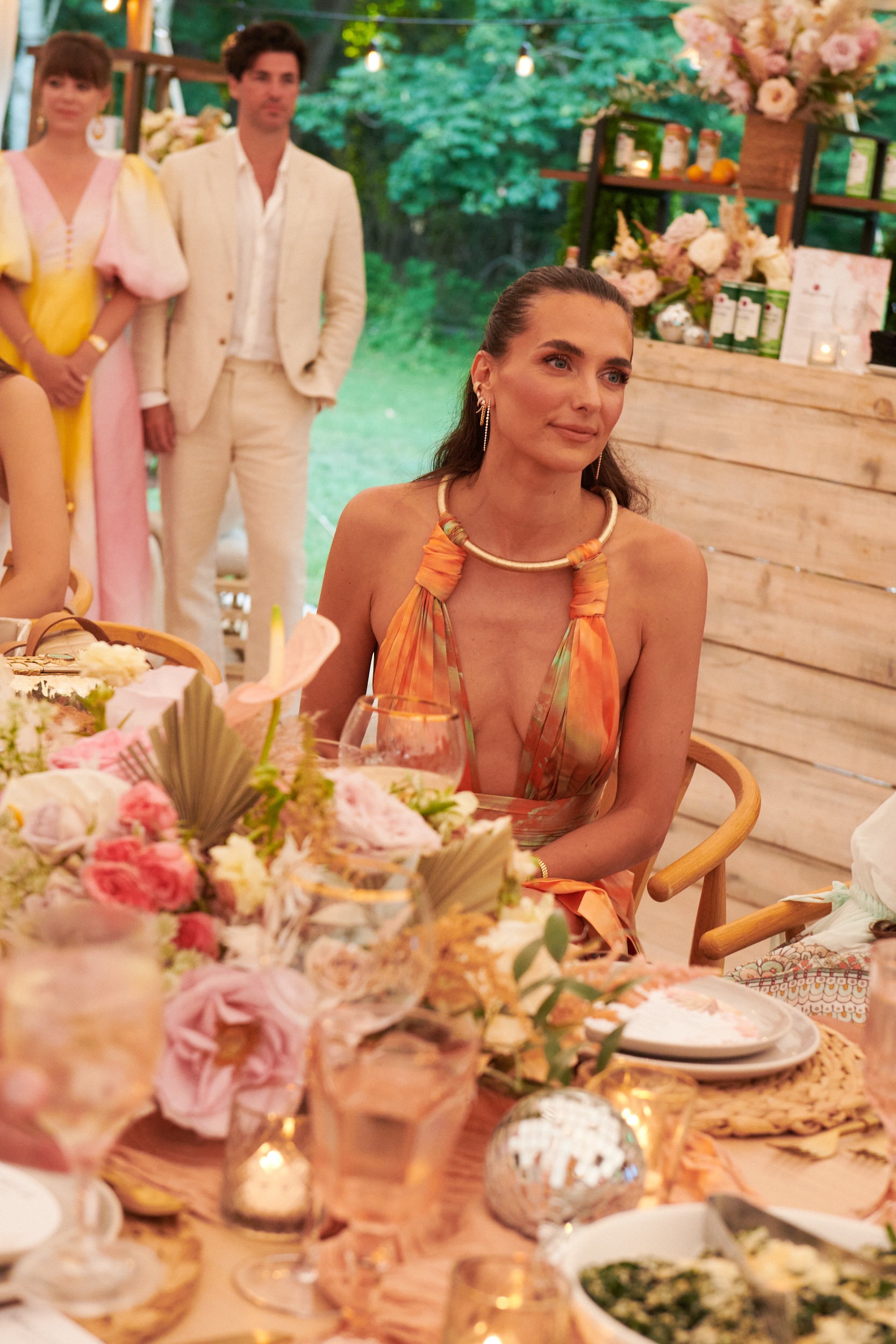 How gorgeous was our guest host Melissa Wood-Tepperberg?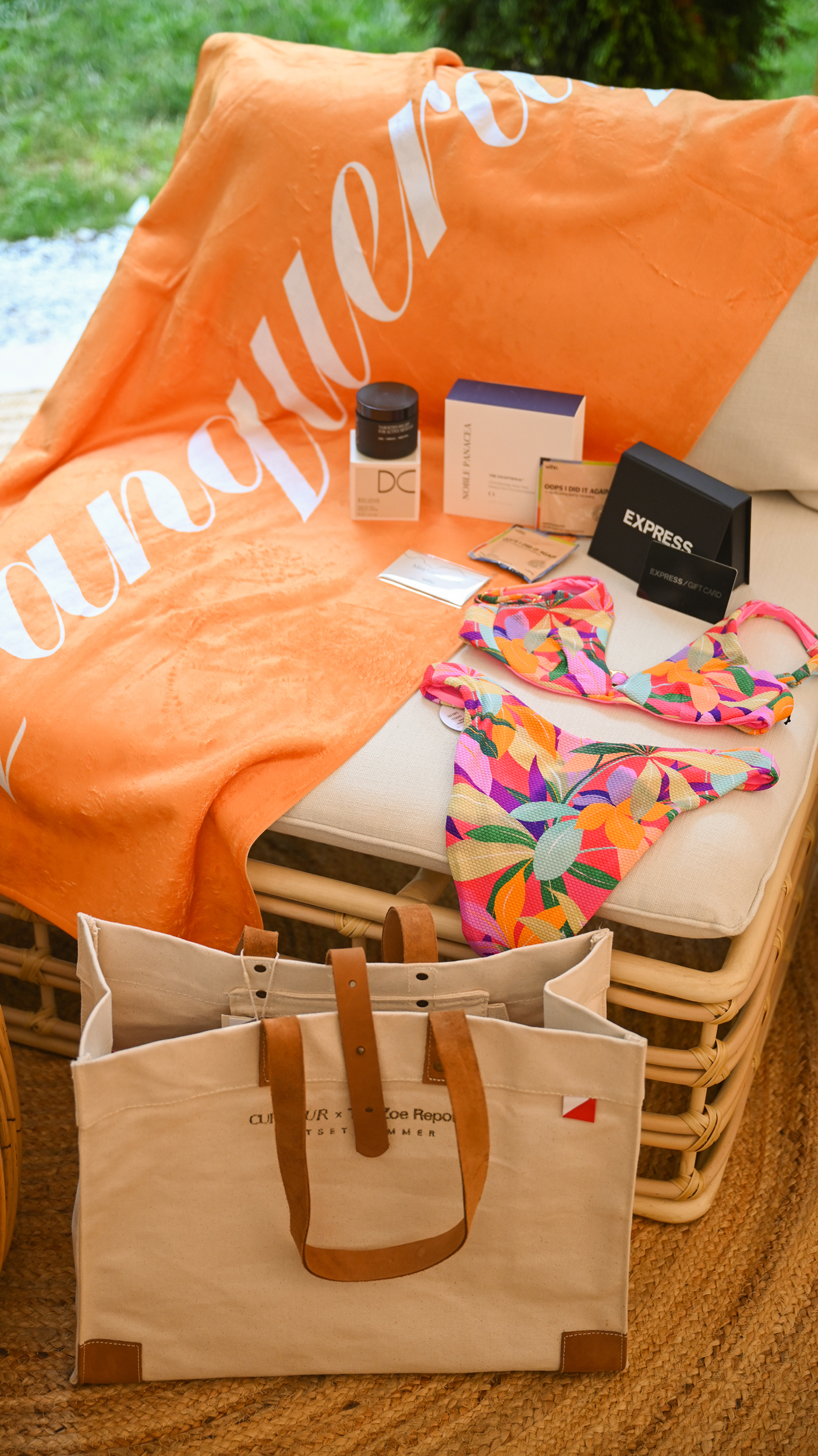 All guests left with gifts from Express, Dote, Noble Panacea, wthn, Tanqueray, and more!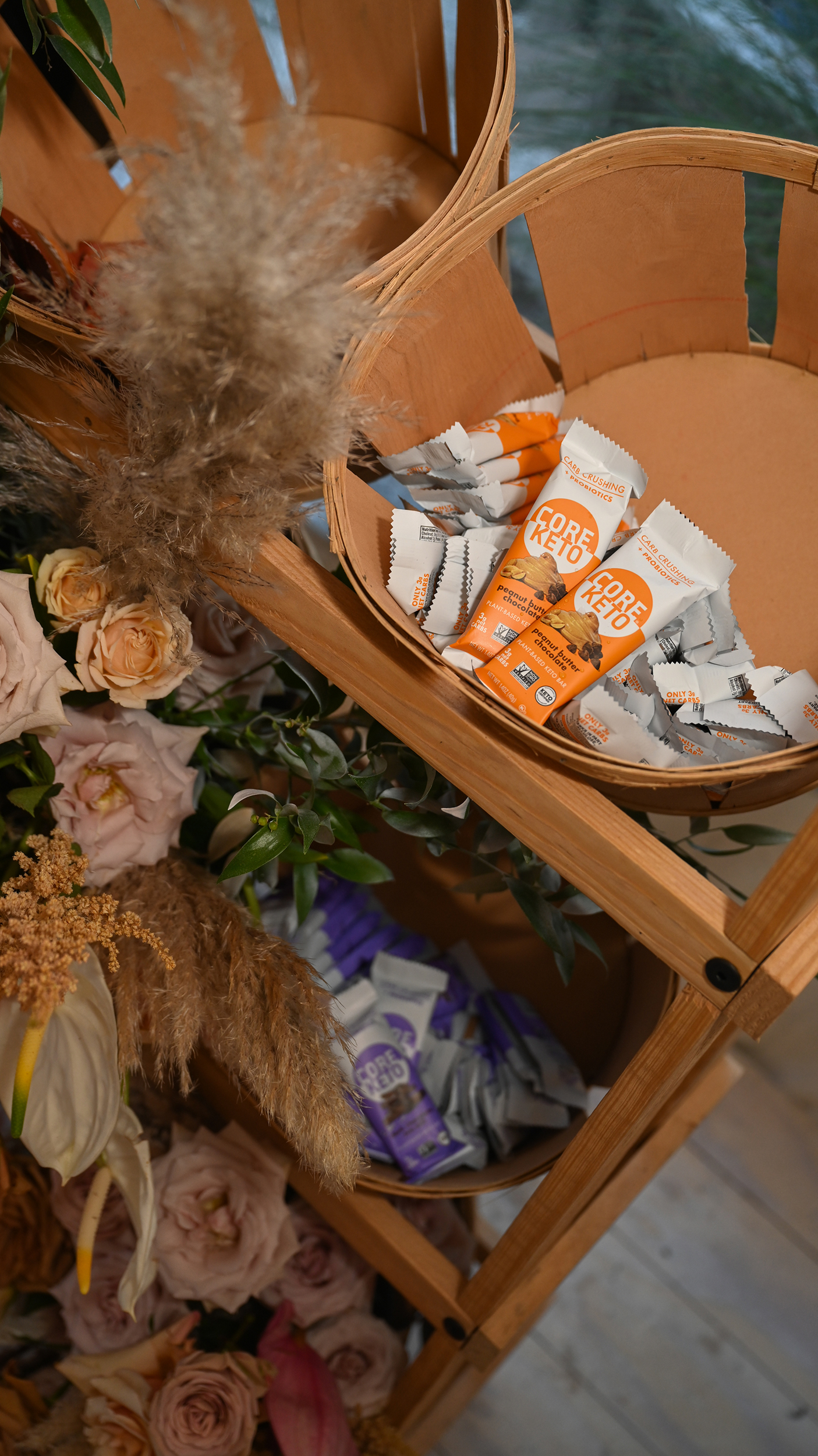 Thank goodness CORE provided a station stocked with bars to grab-and-go!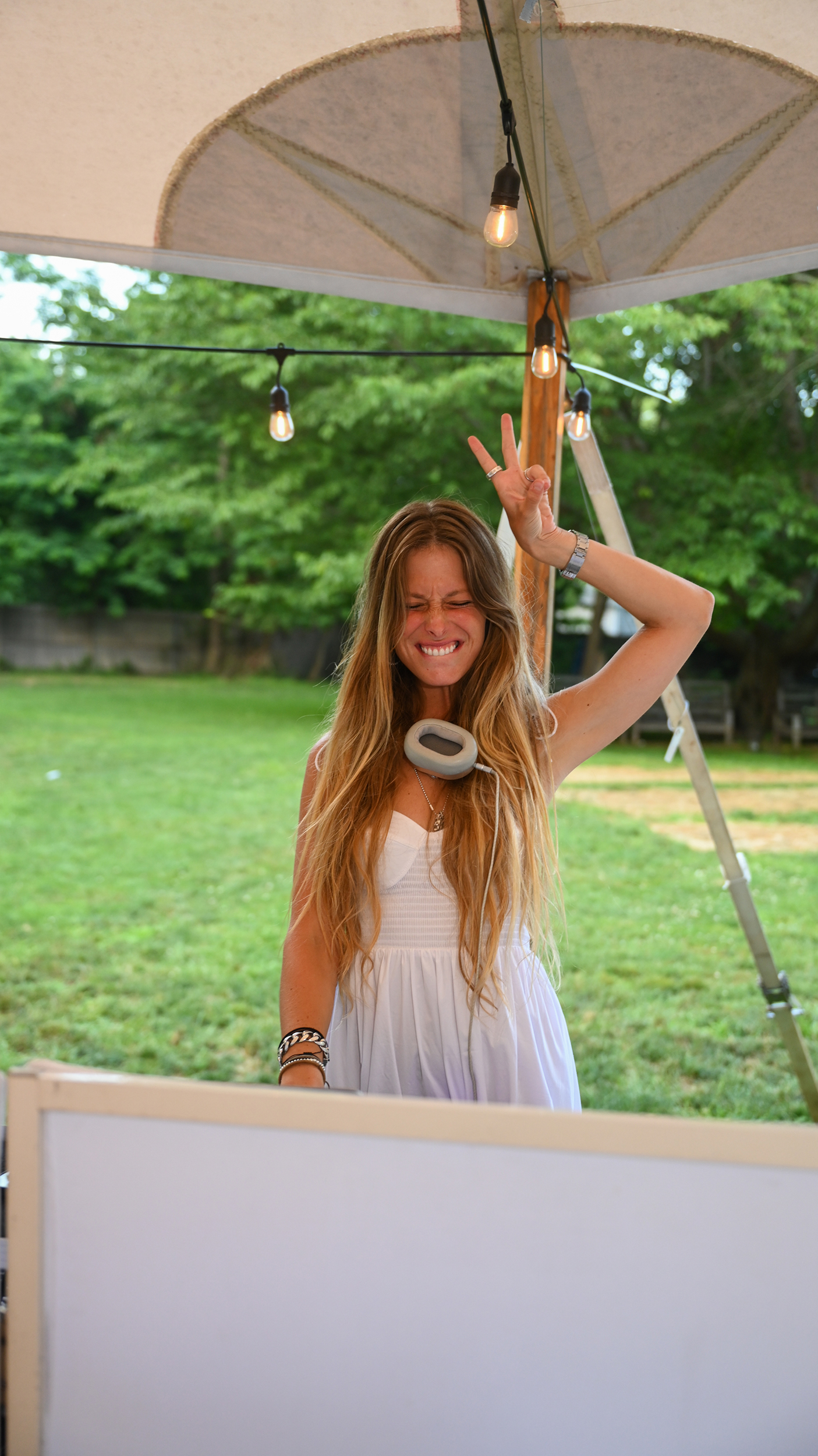 A huge thanks to DJ Pamela Tick, who turned the party as always!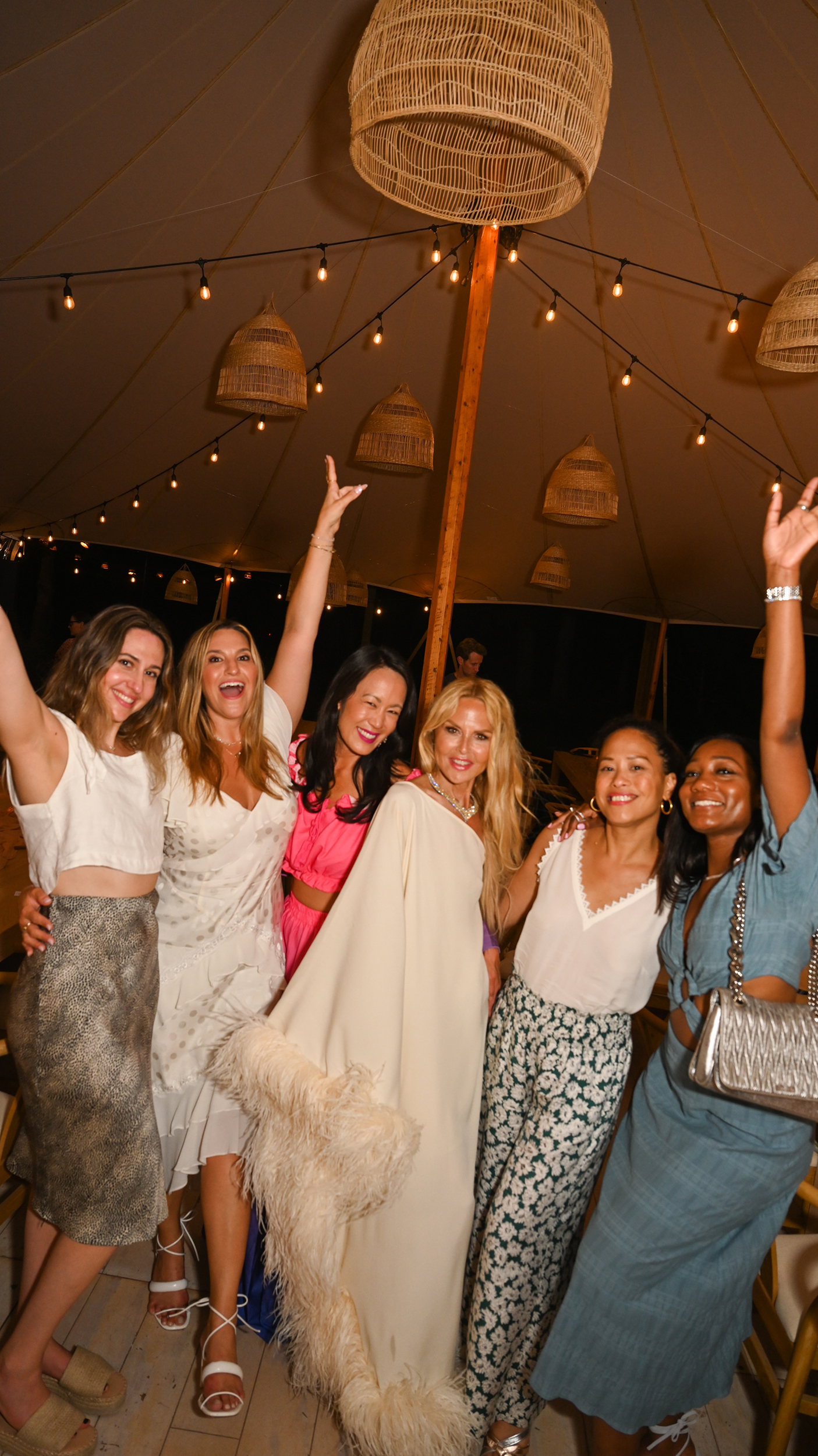 Another epic Hamptons event in the books!