An Inside Look at Our BFF Staycation at 1 Hotel West Hollywood
Good friends share their style secrets—which is why we thought we'd spread the word about CURATEUR's latest offerings with some of our favorite BBFs! This past Wednesday, May 11th, fashionable besties Elizabeth Turner and Christen Harper stepped in as co-hosts for a staycation and supper at the fabulous 1 Hotel West Hollywood!
Joining Turner and Harper was an equally glamorous group of guests including Andi Dorfman, Natasha Bure, Nikki DeRoest, Kirsty Godso, Anne Marie Kortright, Kate Austin, Baskin Champion, Greta Oneigeou, Sophie Elkus, Kristina Schulman, Devin Brugman, Colonge Trude, Jess Rochow, Greer Grammer, and many more who enjoyed a day and night of wellness, beauty, dining, drinking, and of course shopping! Once our excited attendees checked into their modern digs at 1 Hotel, they were greeted with in-room gifting from our sponsor, Sakara. Their rooms also were decked out with gifts from CALIROSA Tequila and Seed.
Moving into the afternoon, FaceGym and LEBAE were on hand to give our guests pampering treatments before they headed into a CALIROSA Tequila tasting followed by a dinner collaboration courtesy of Sakara and 1 Hotel Chef Ginger Pierce. While seated at the stunning table—which featured florals by Puni Petals—everyone dug into artful and nutritious plates of food from the custom menu.
To offer a taste of what the CURATEUR member experience includes, Route provided a digital gifting experience where attendees could shop for everything from curated sets to clean beauty and track it back to their doorstep with Route's package tracking app. Each guest also was treated with one of our limited edition seasonal boxes, curated by Rachel Zoe! This gifting was the cherry on top of our style-filled day, and we have to thank our lovely co-hosts, guests, and generous sponsors for helping us create such a successful celebration of what's to come!
Ahead, check out some highlights of the day as captured by photographer Chelsea Lauren. And if you're dreaming of attending a similar event with us, stay tuned! We're planning some member events all over in the very near future!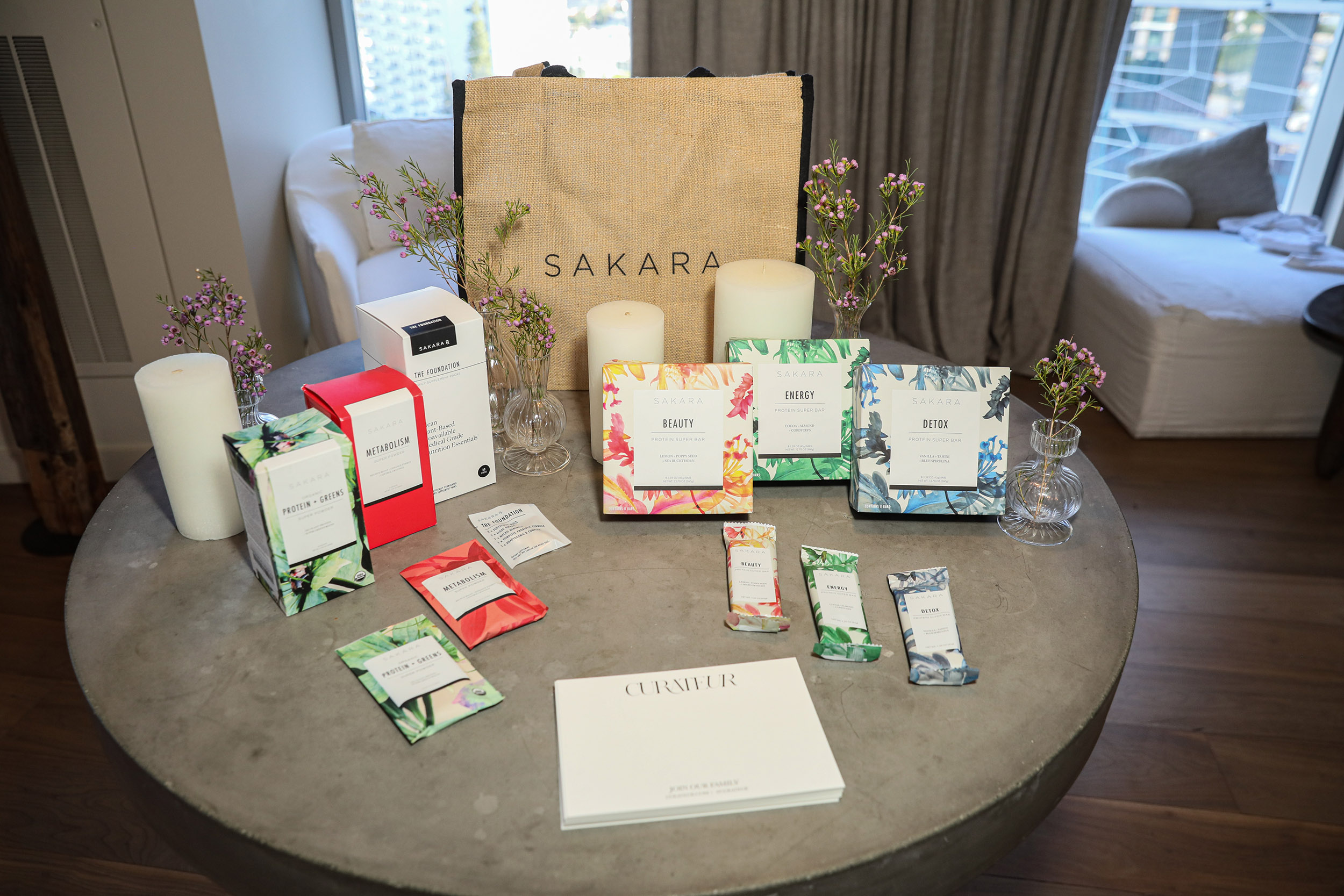 Sakara got the day started right, with a gifting spread including their functional, plant-rich snacks, supplements, and breakfasts.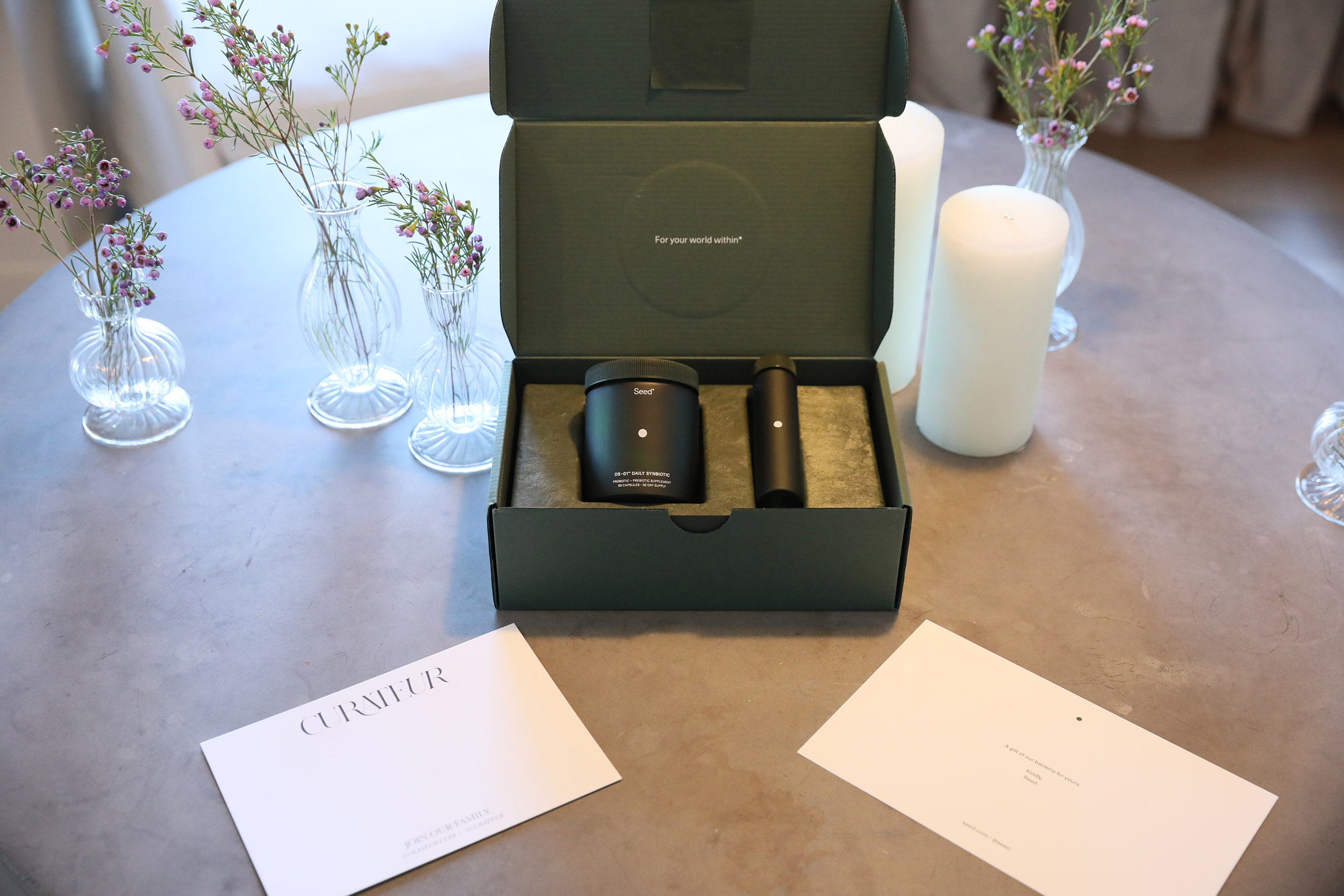 The wellness journey continued with gifting from Seed.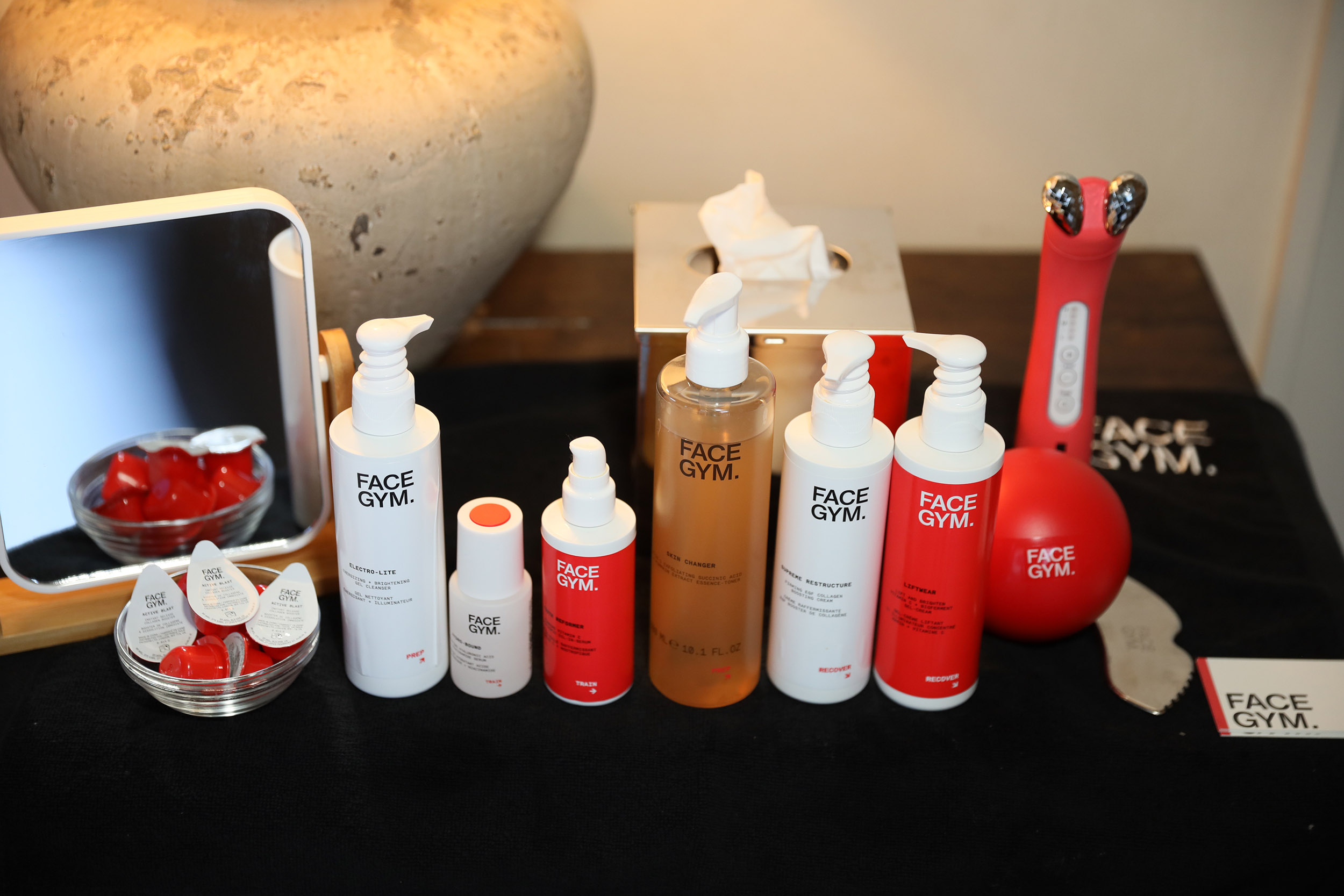 The pros at FaceGym brought out all their tools for facial workouts for all!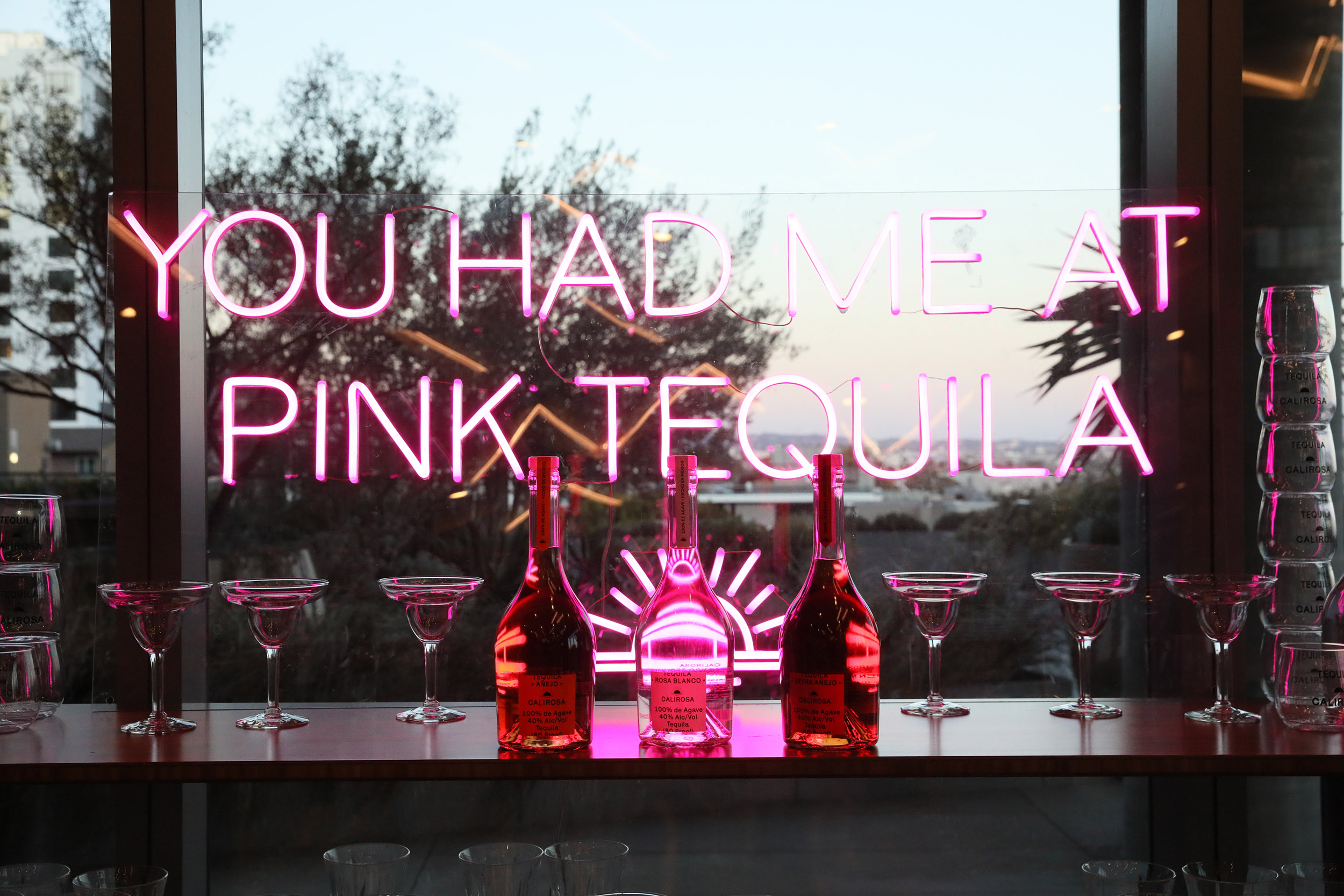 A tasting featuring pink tequila? Yes please, CALIROSA!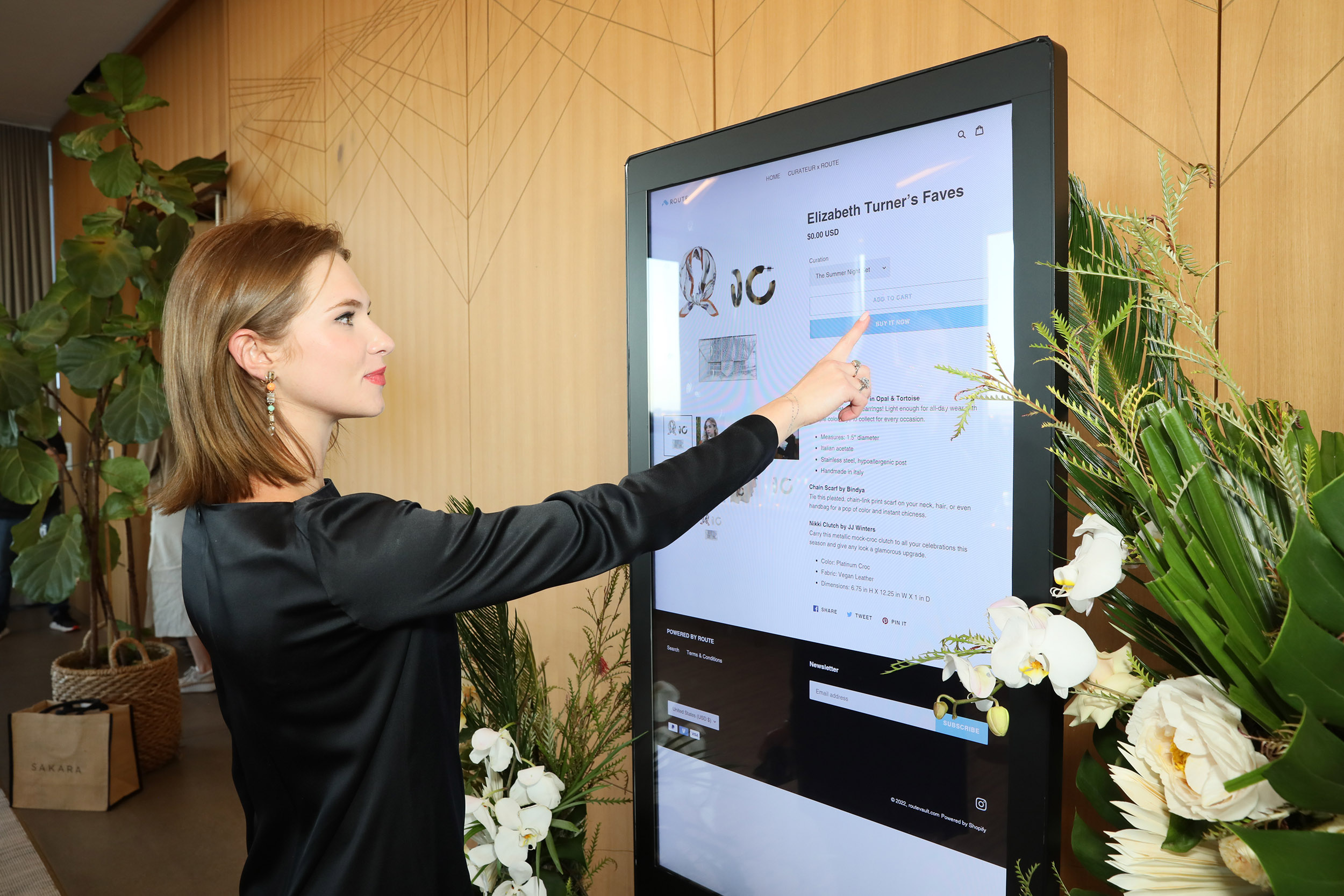 Route provided an interactive CURATEUR shopping experience.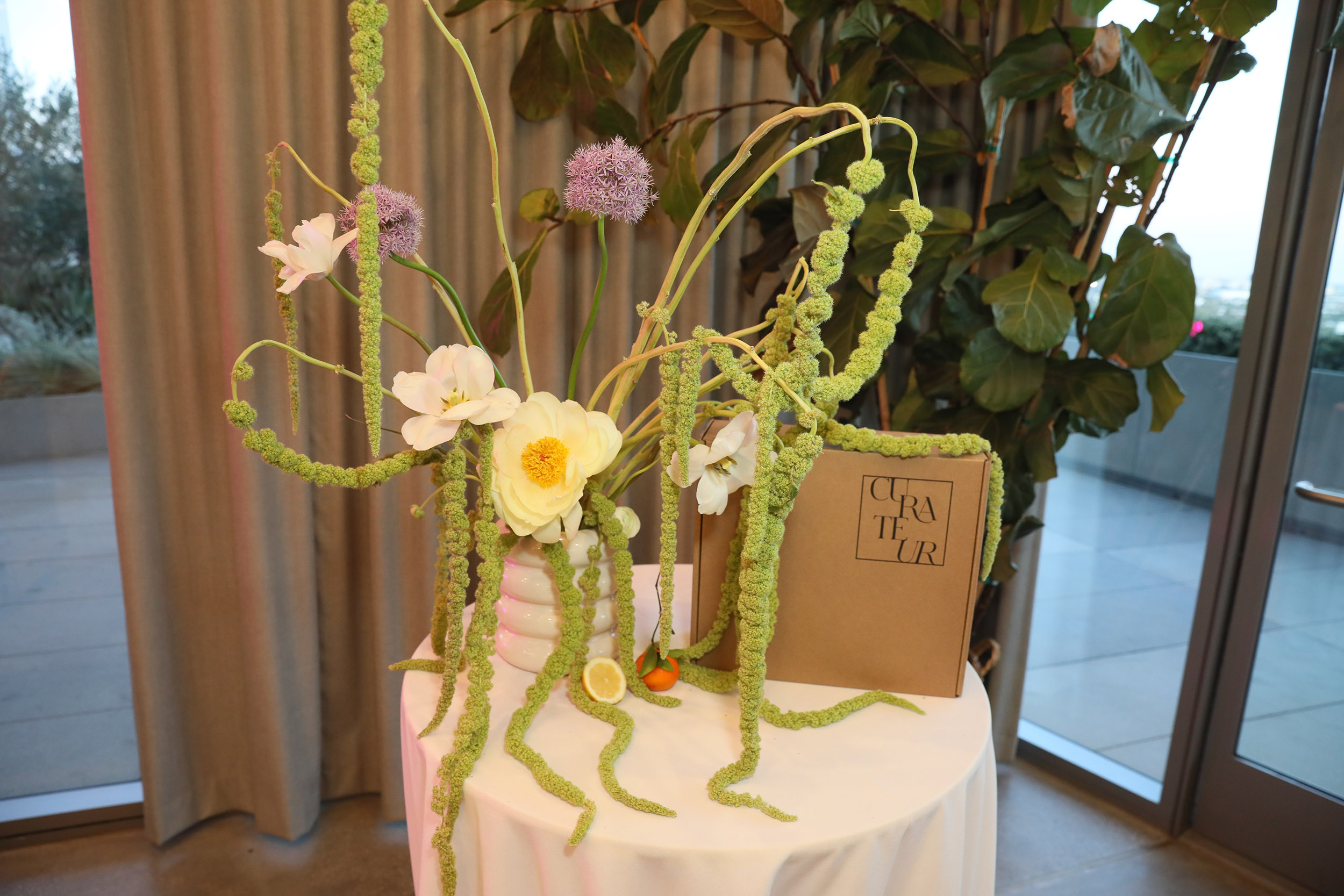 Puni Petals and our spring box were a perfect match.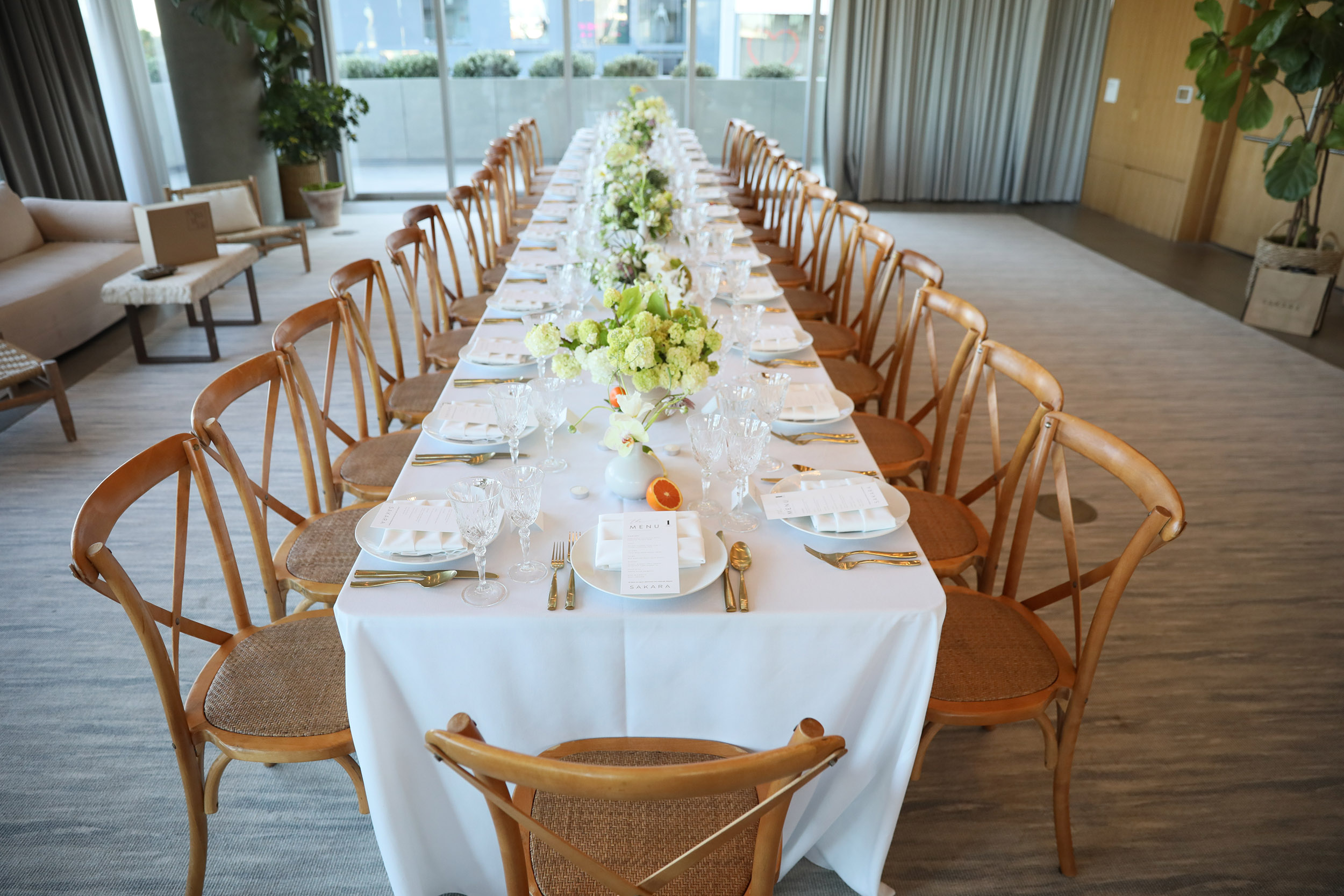 At dinner our guests were greeted by the most gorgeous table setting.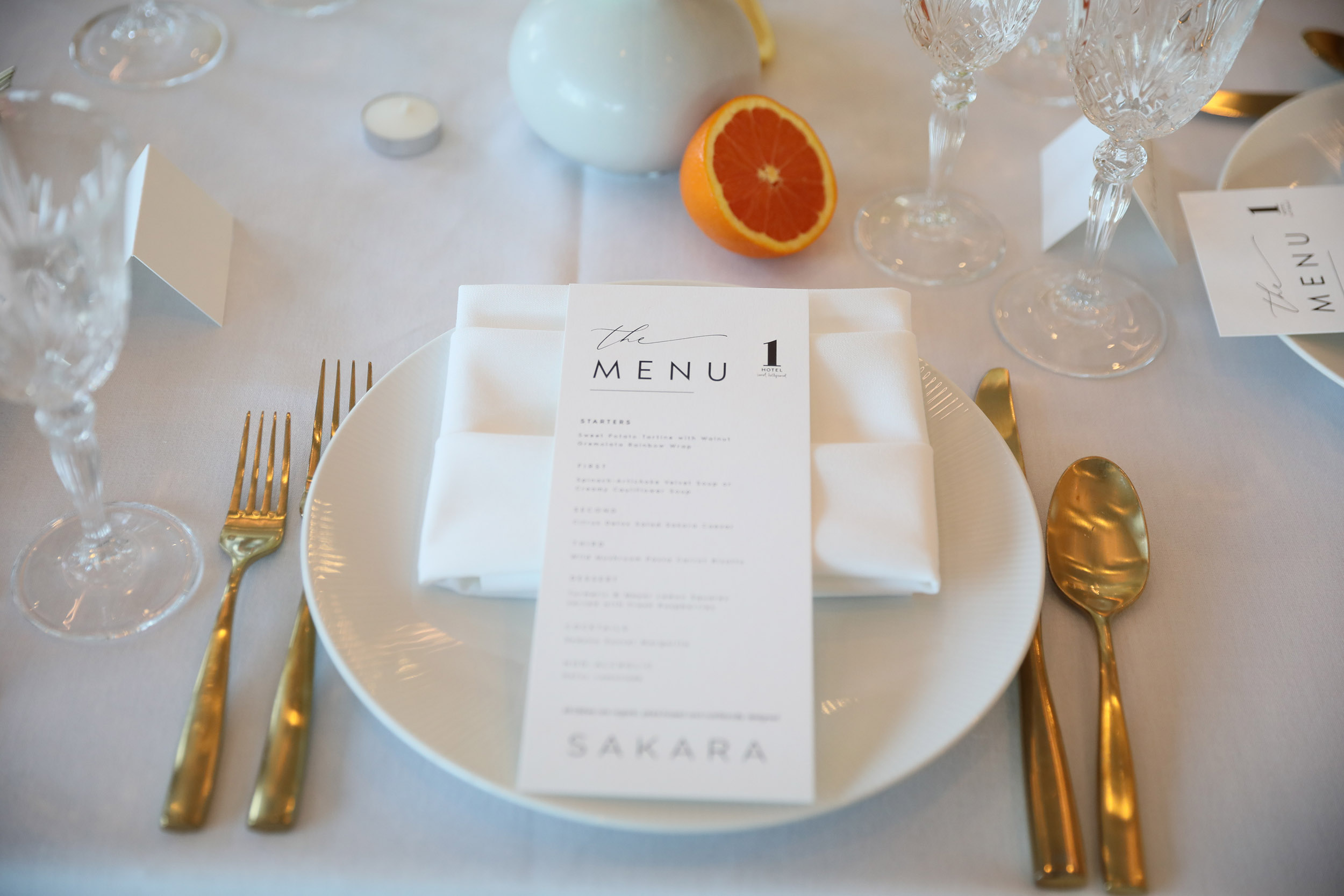 A peek at our nourishing and plant-rich menu designed specifically for this evening by Sakara Life.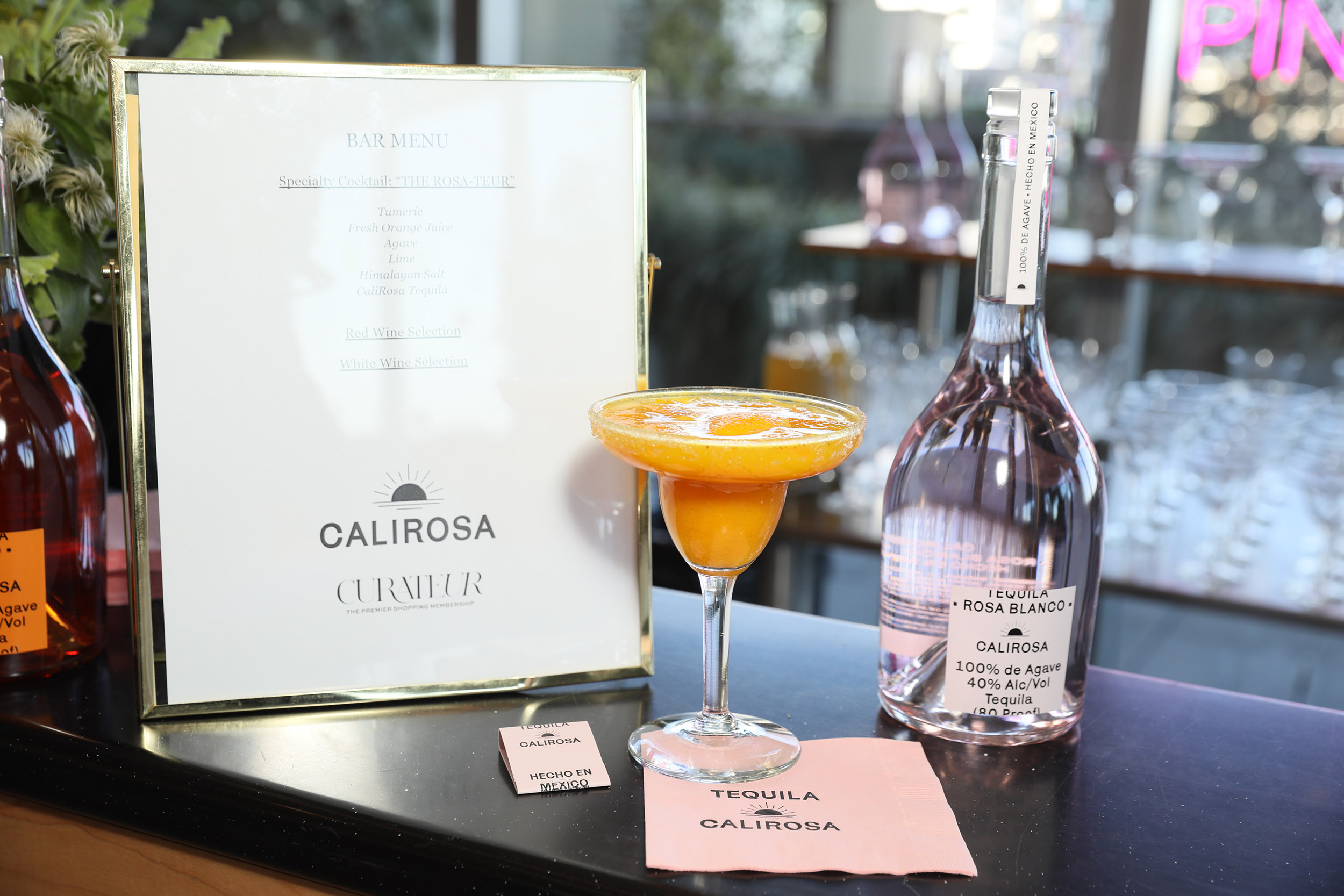 CALIROSA provided us with creative cocktails.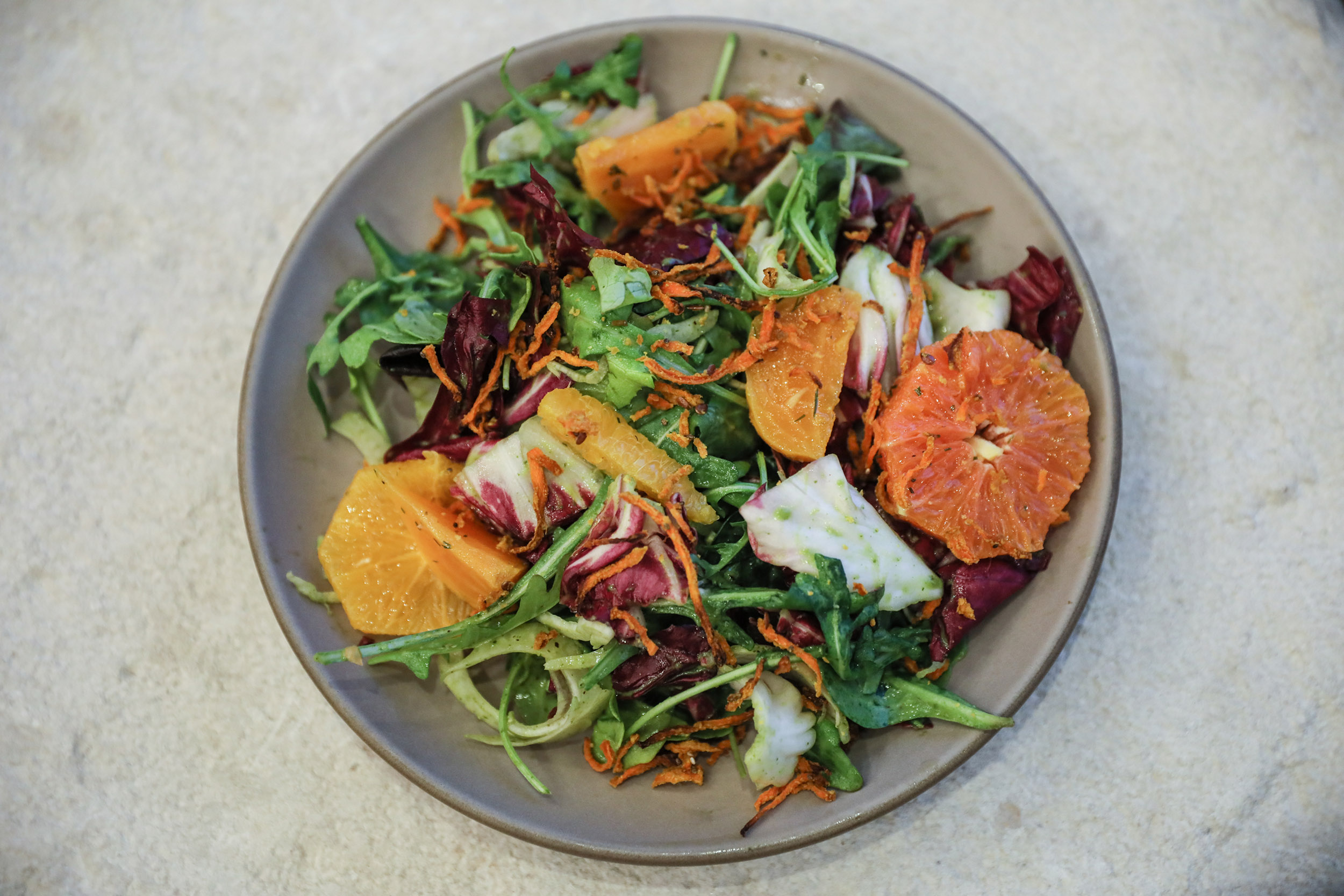 Dinner dishes were colorful, seasonal, and so delicious—thanks to Sakara and Chef Ginger Pierce.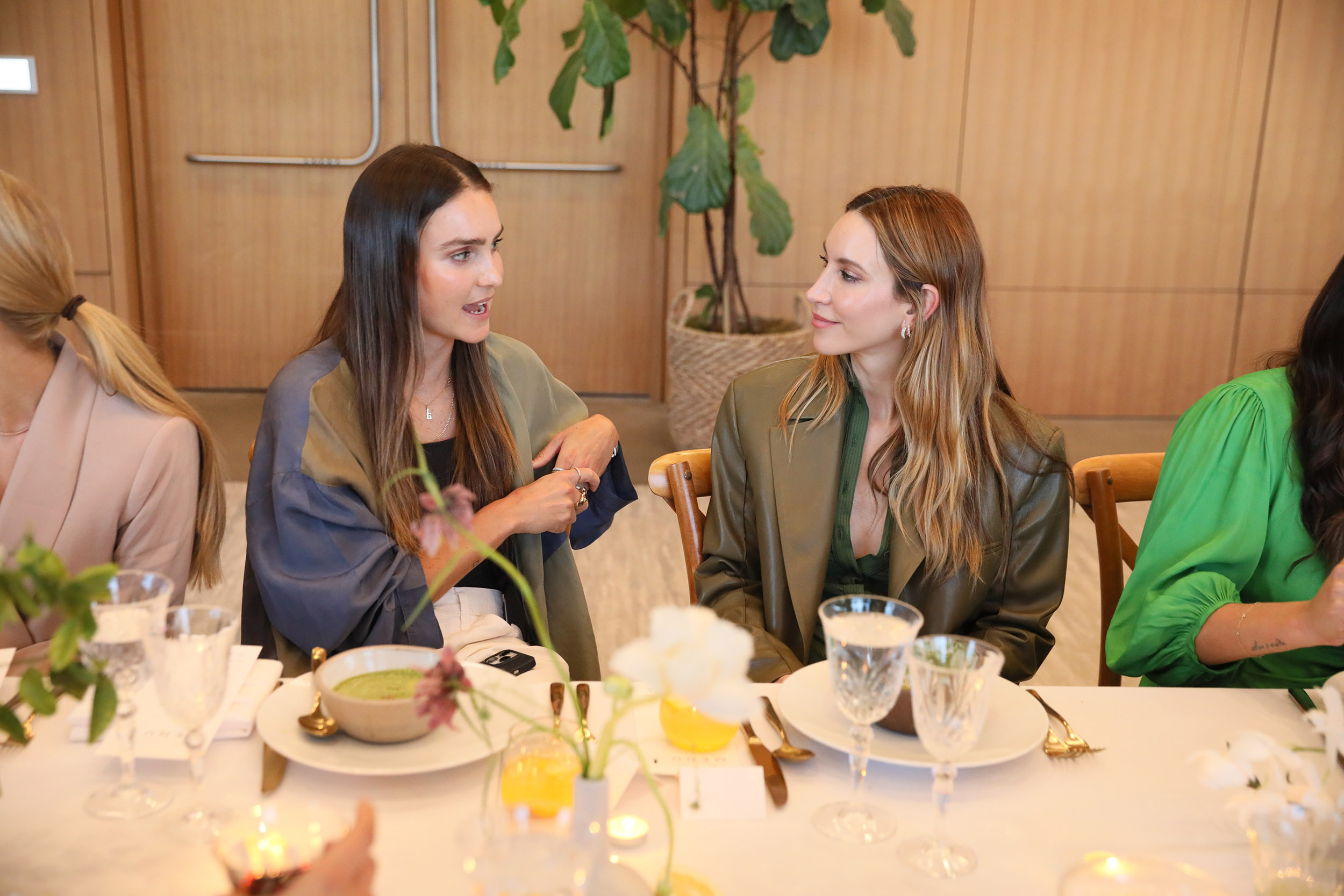 Kirsty Godso and Nikki DeRoest were among our stylish BFF guests.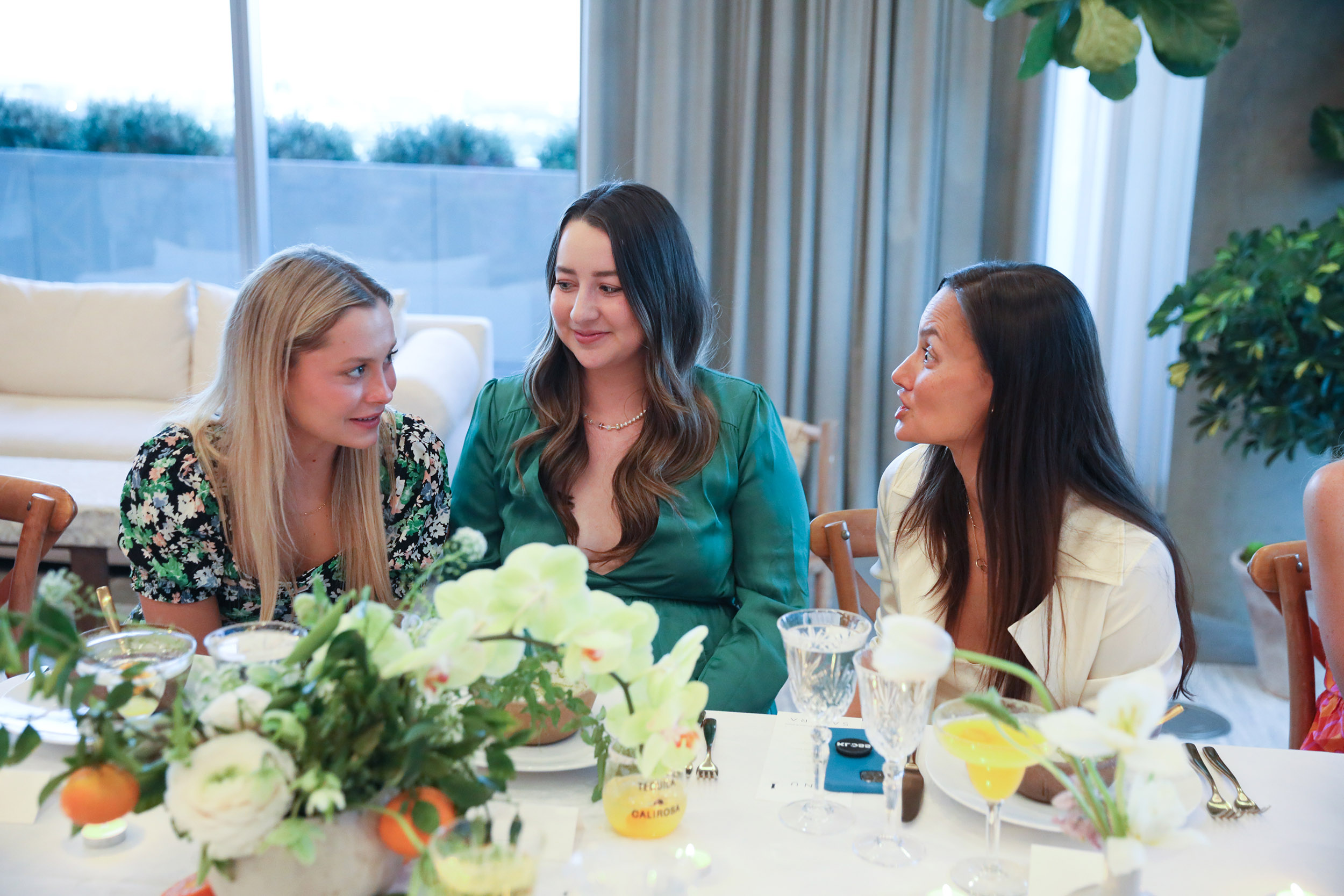 Natasha Bure, Jess Rochow, Anne Marie Kortright stared stories during dinner.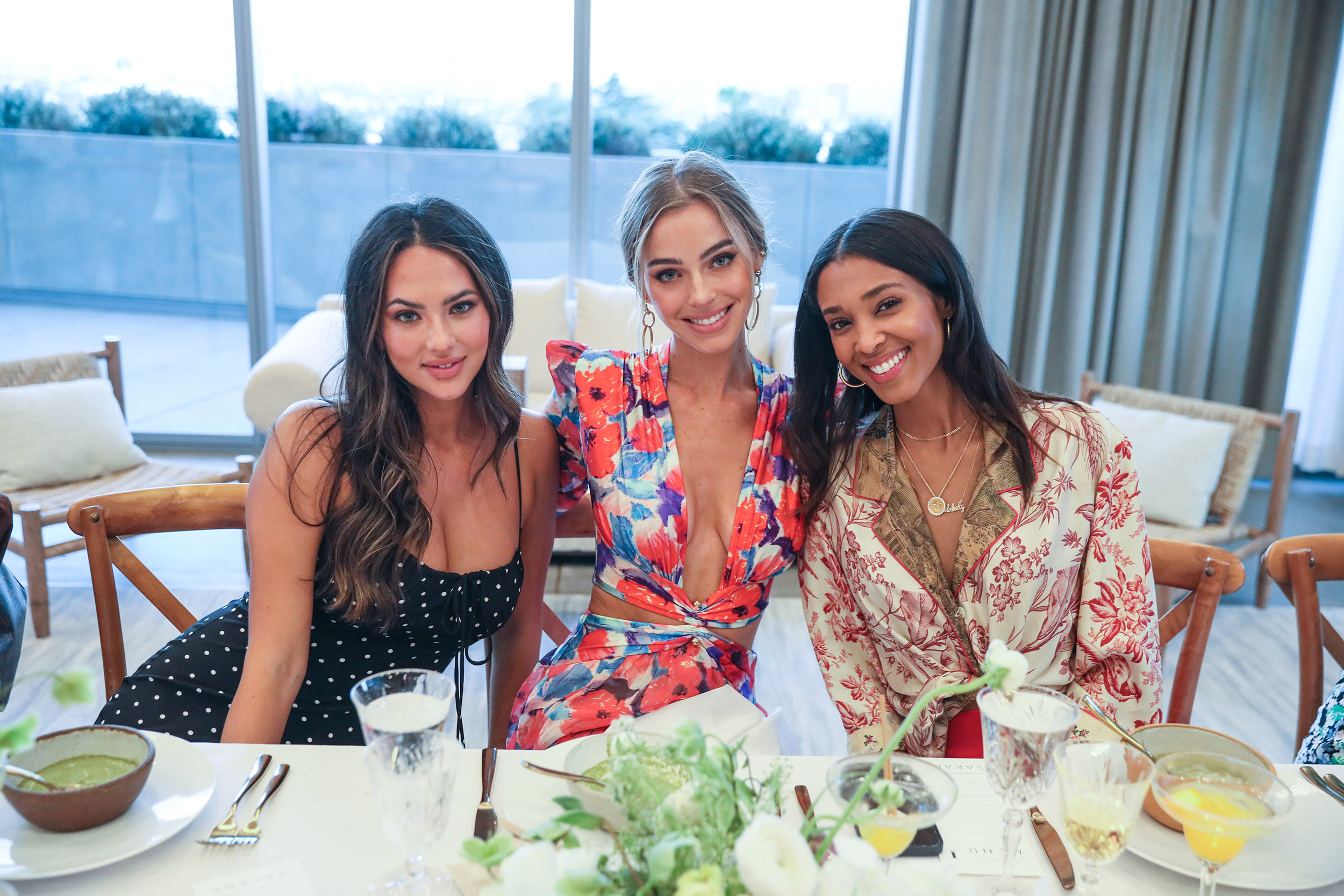 Hosts Christen Harper, Elizabeth Turner posed with the stunning Blakely Ashton.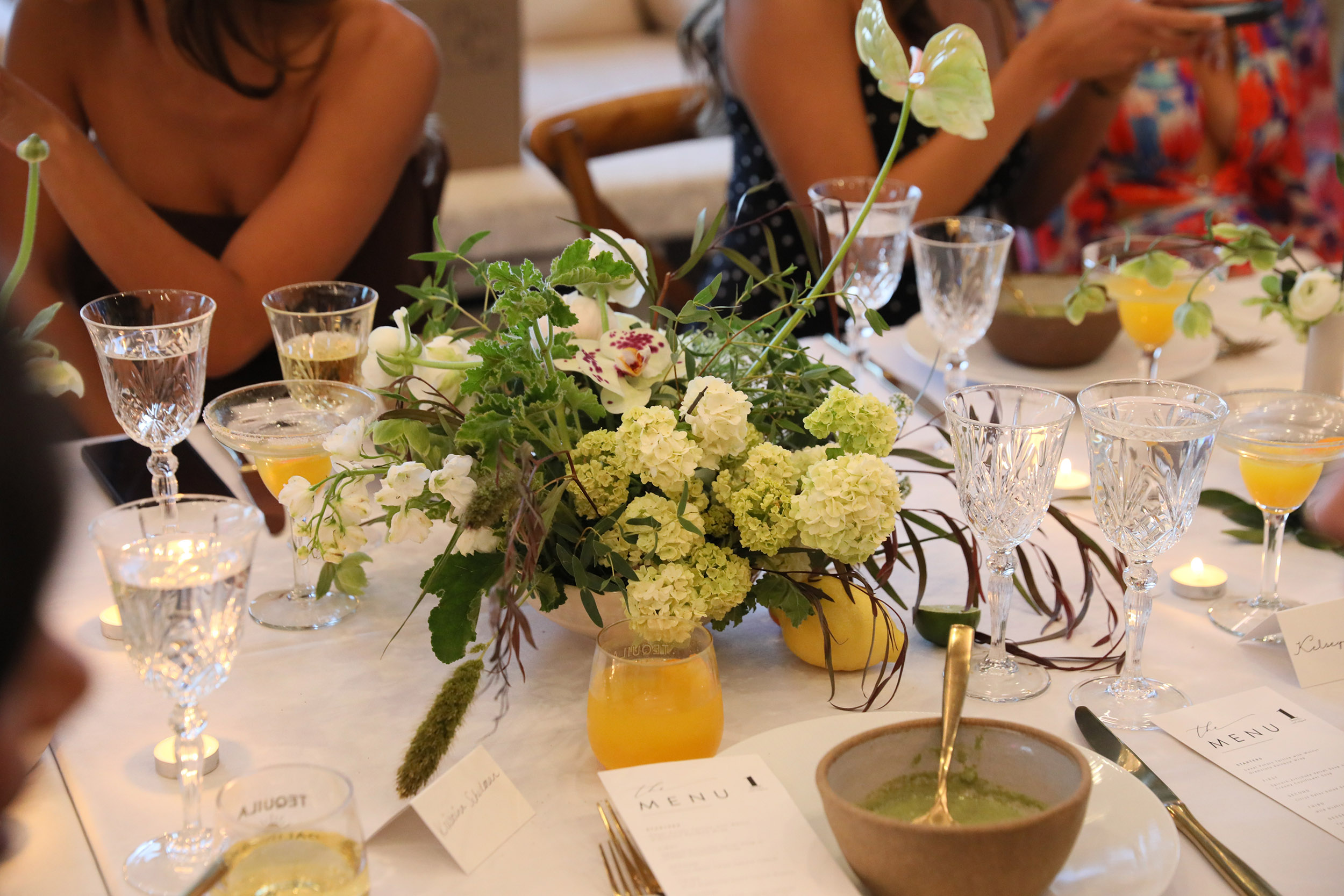 Our centerpieces by Puni Petals added the perfect touch.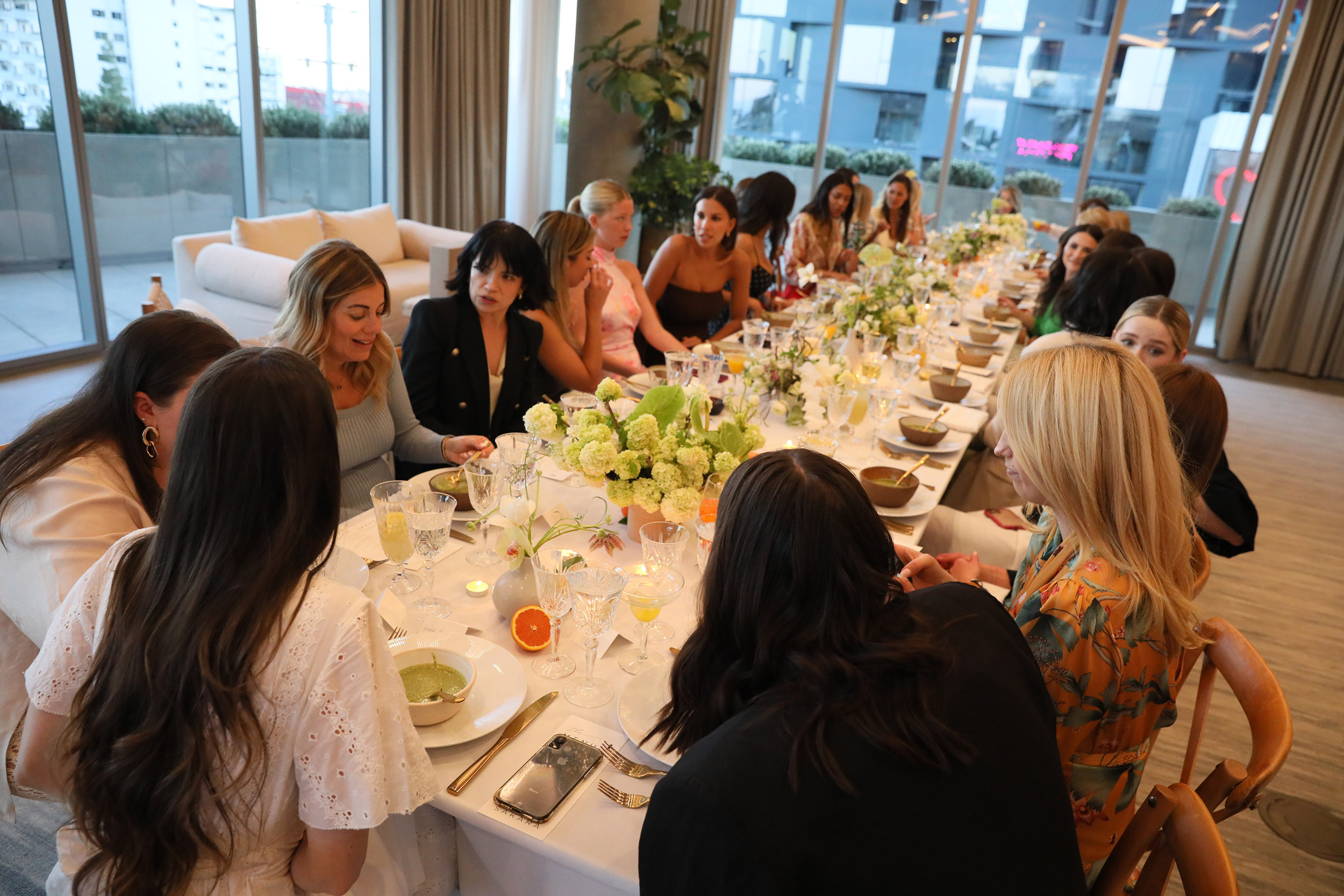 We couldn't have dreamed up a better guest list!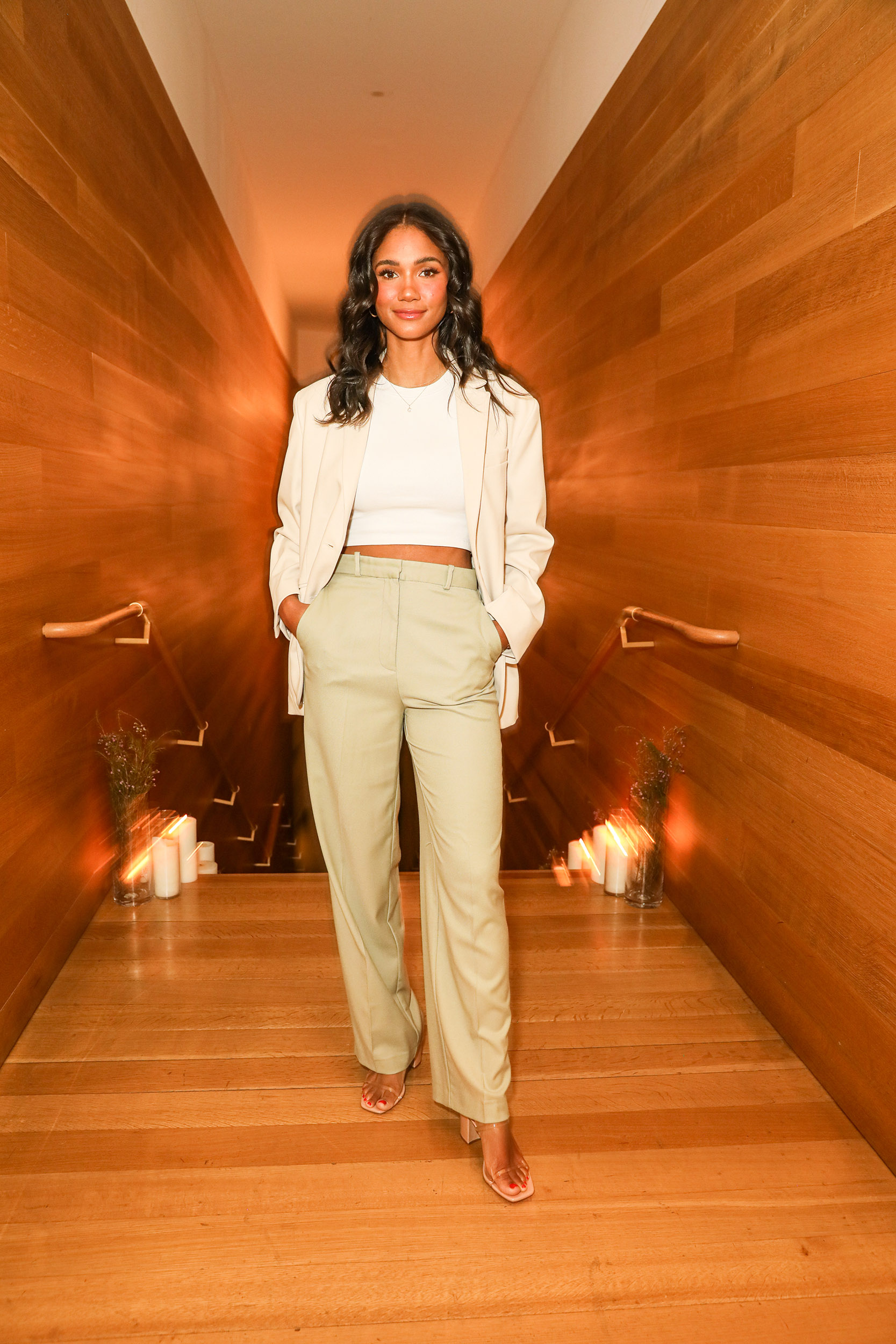 Greta Oneigeou looked chic and monochromatic.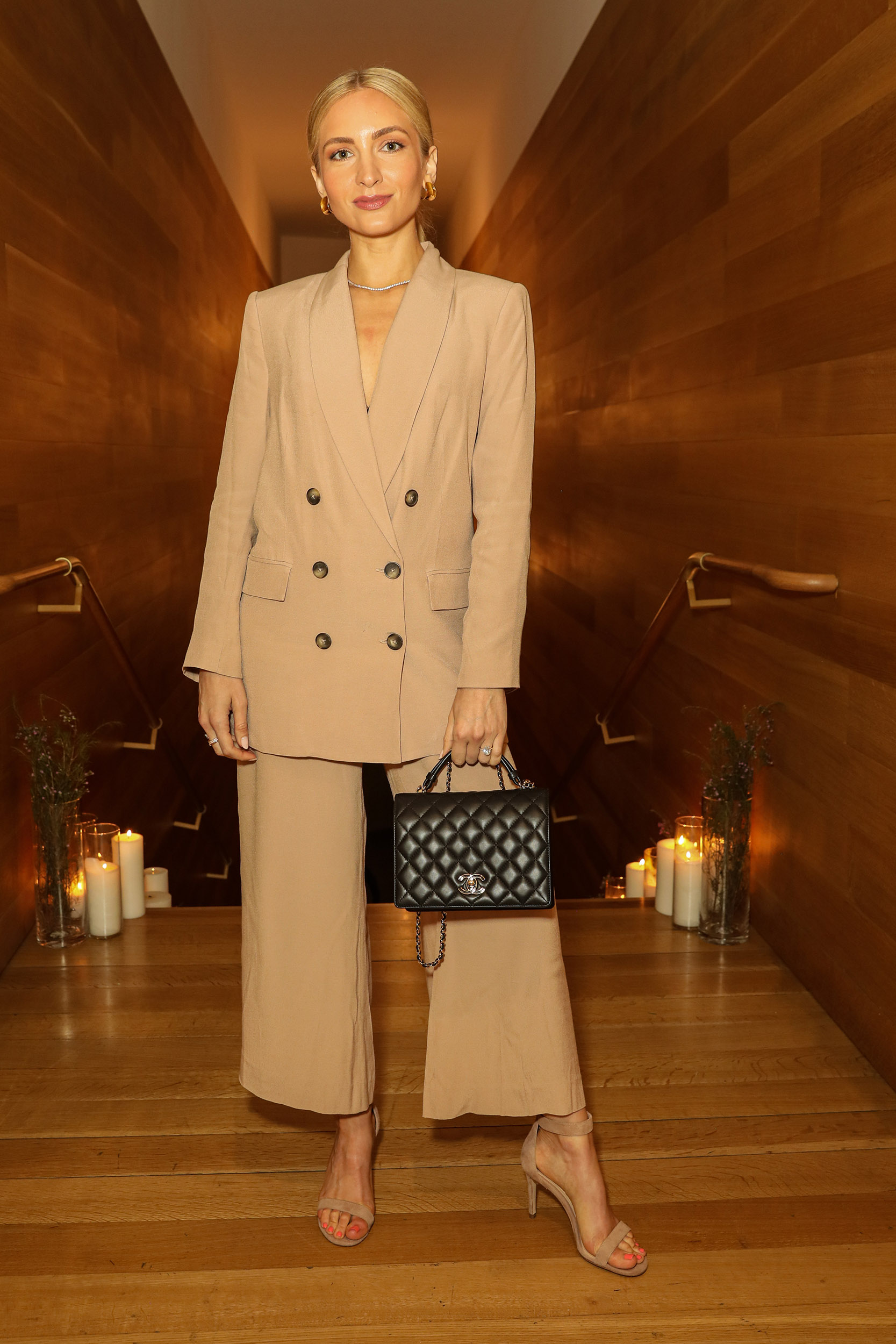 Sophie Elkus gave us outfit envy as per usual.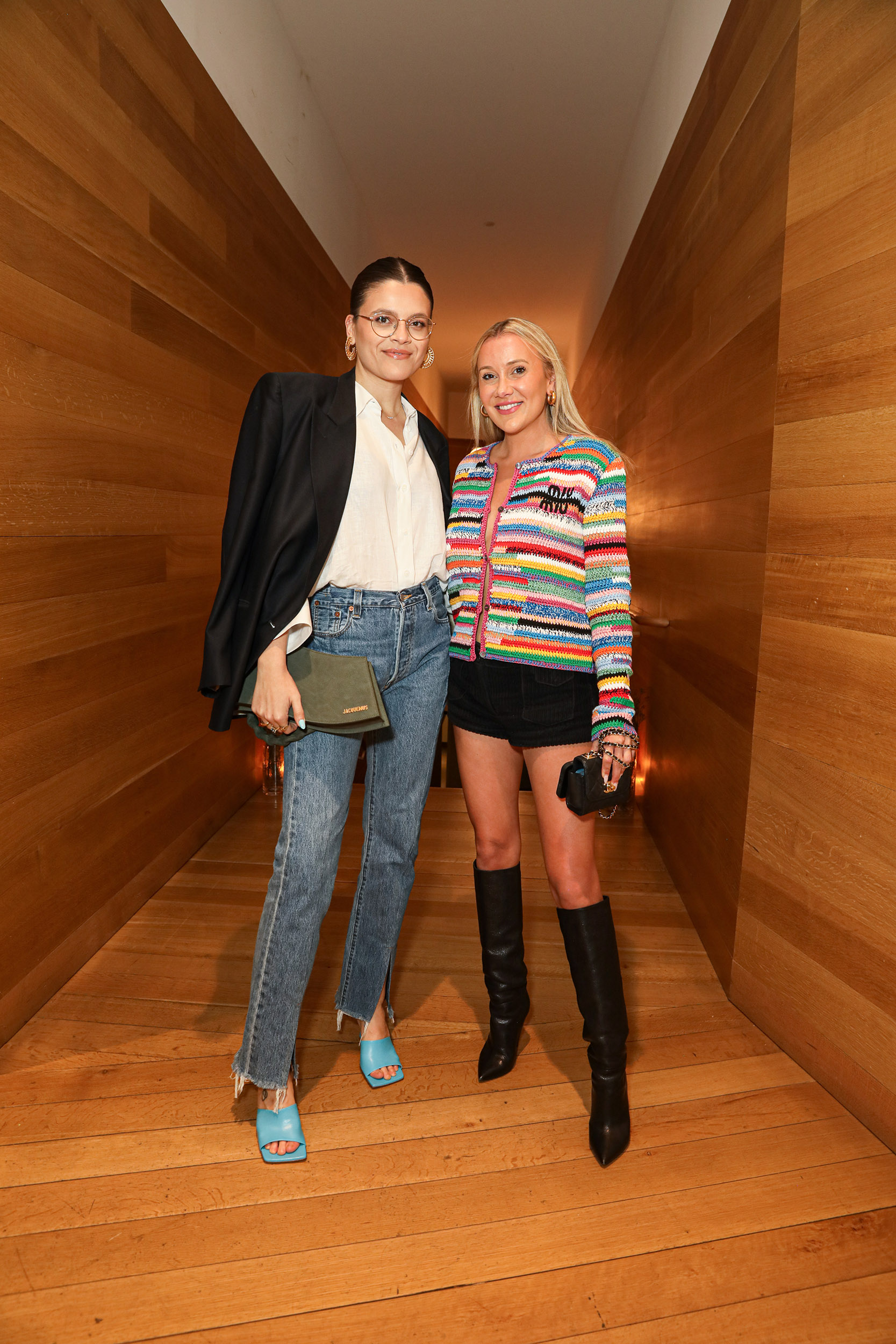 Fashionable friends Janelle Gutierrez and Gab Waller joined us for the staycation.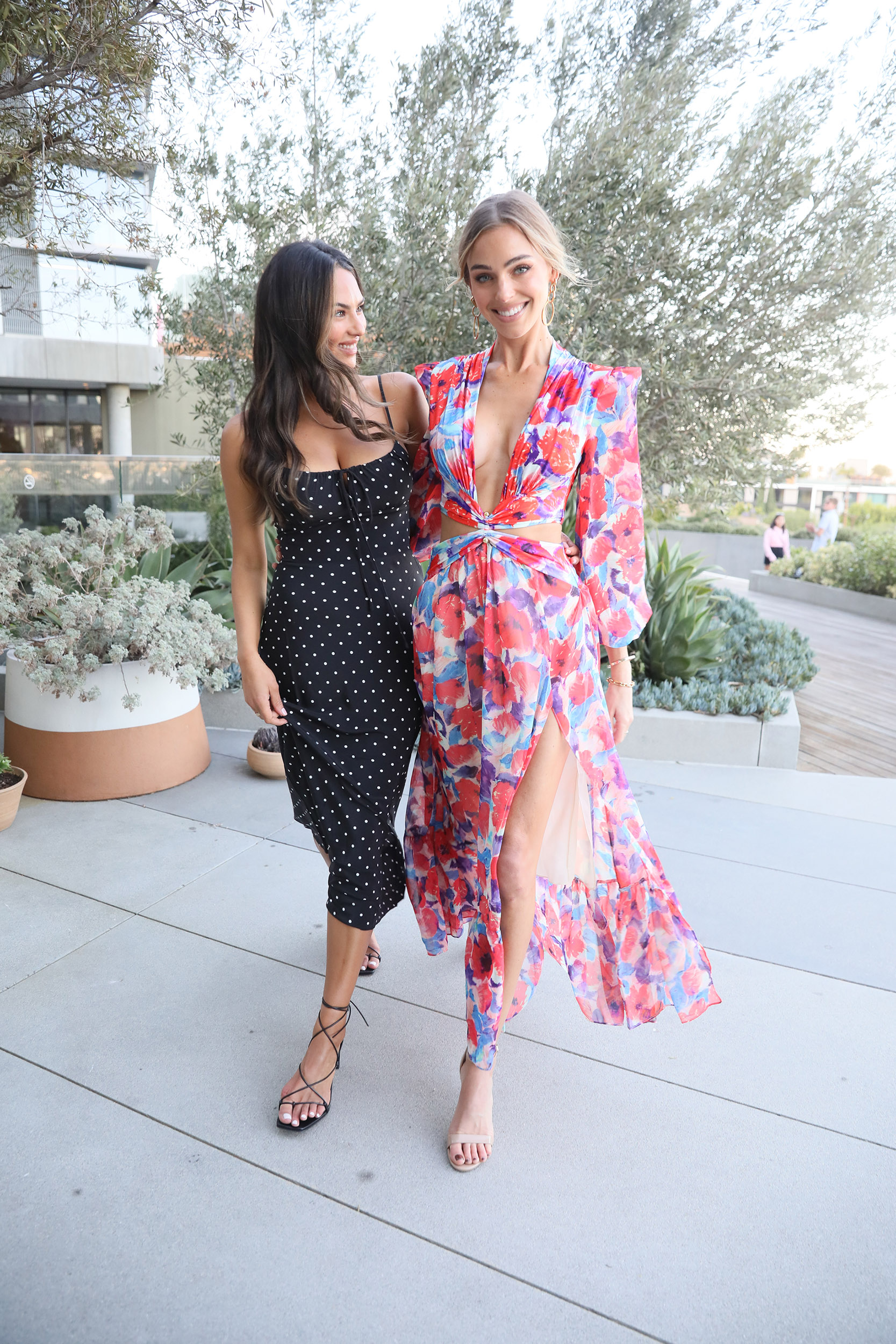 We're so grateful to our hosts Christen Harper and Elizabeth Turner. We couldn't have done the day without them!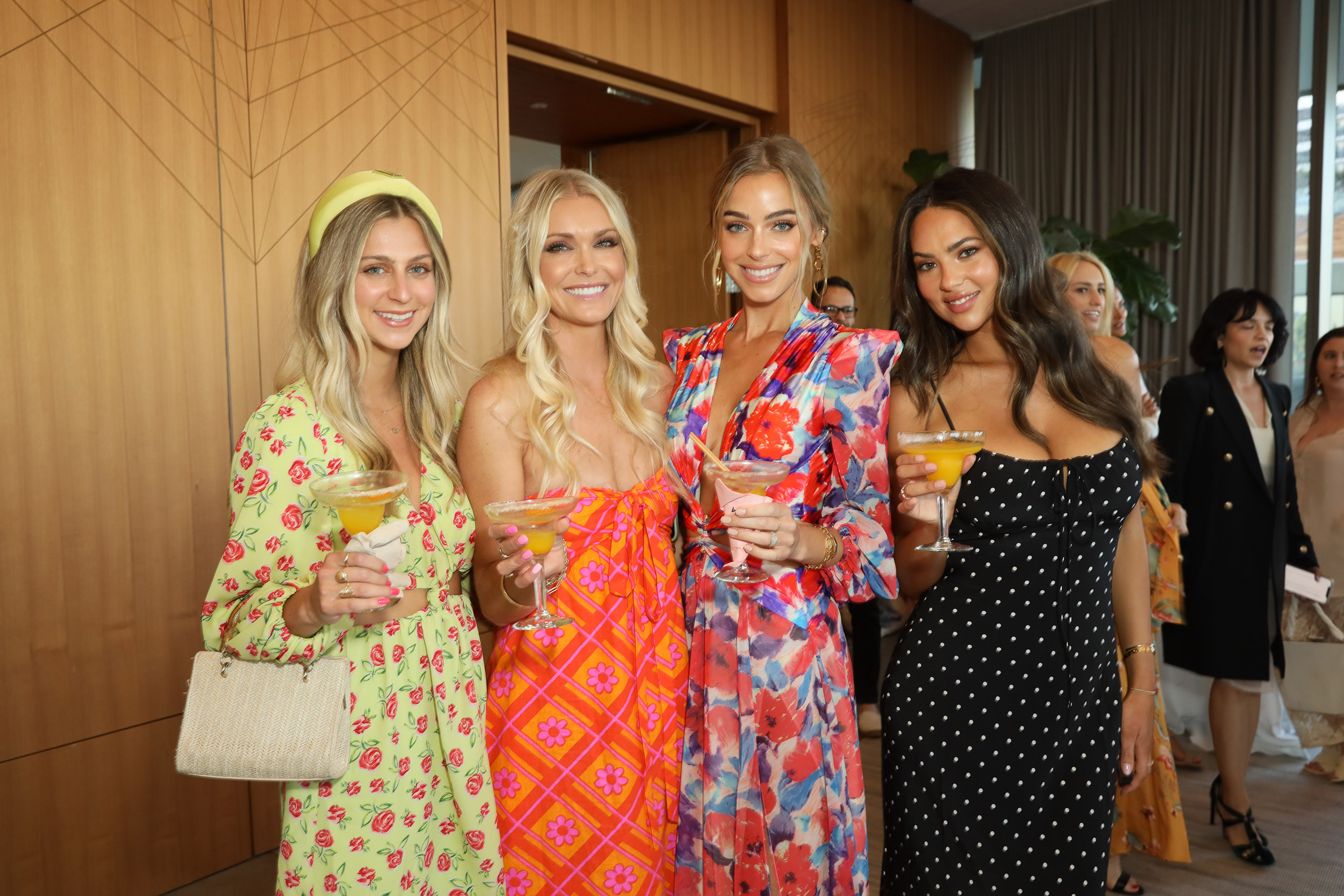 Olivia Bourque and Colonge Trude joined our co-hosts for a tequila toast to end the evening.