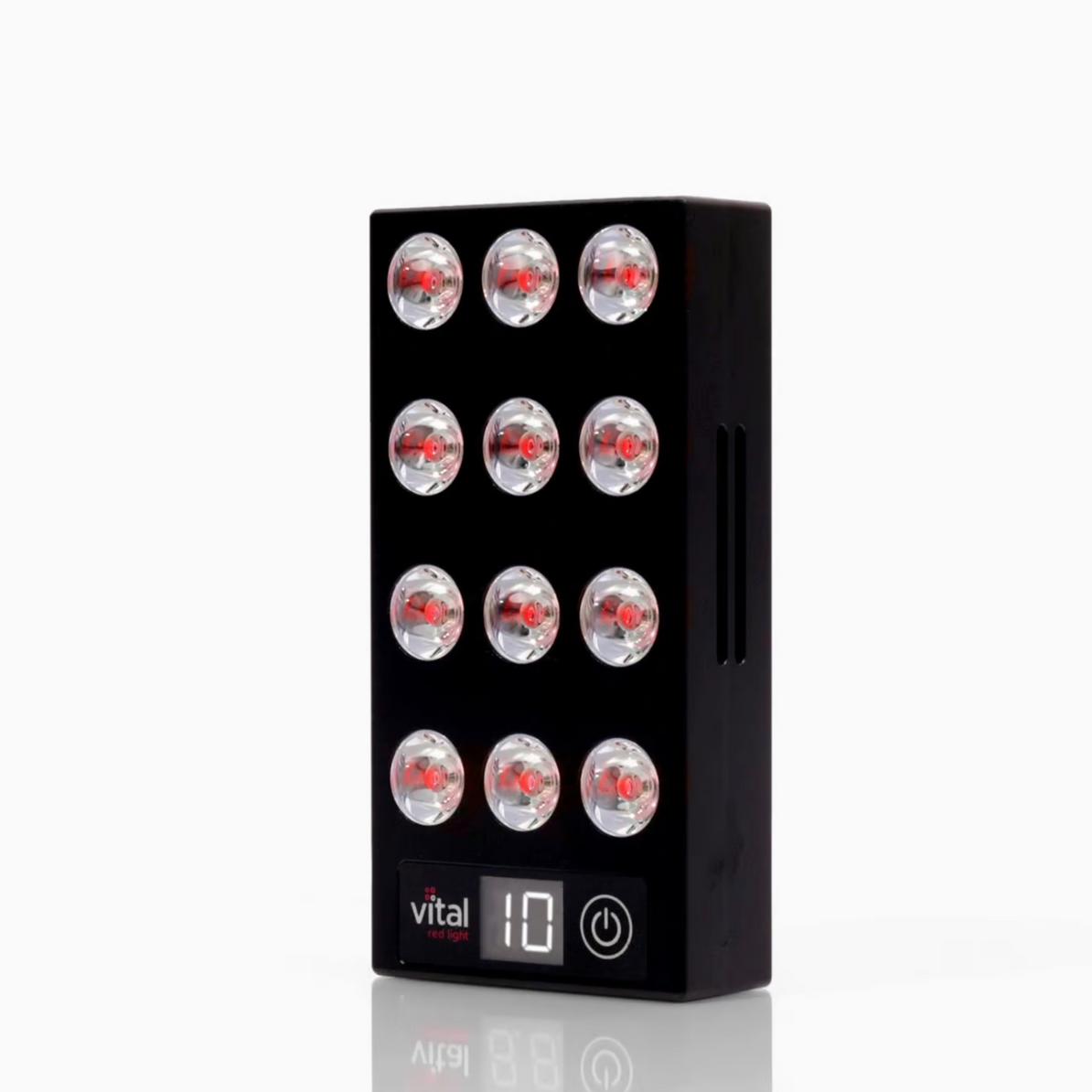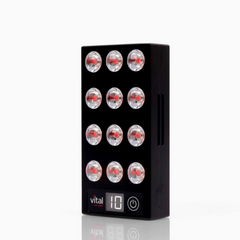 Vital Red Light
Vital Charge
The Vital Charge is a portable handheld light therapy device that delivers therapeutic red light wavelengths in an ultra-sleek design. The device features a rechargeable lithium ion battery that lasts up to 4 hours for continuous use. Take this lightweight, portable device with you everywhere you go to never miss a red light therapy session again.
Targets concerns of anti-aging, collagen production, acne, scars, chronic skin conditions, muscle and joint pain, stress, full-body wellness, and sleep.
4 hours of use.
Standard USB-C charging cable.
6" x 4" x 1.5"
*Please Note: Rewards cannot be applied to this product