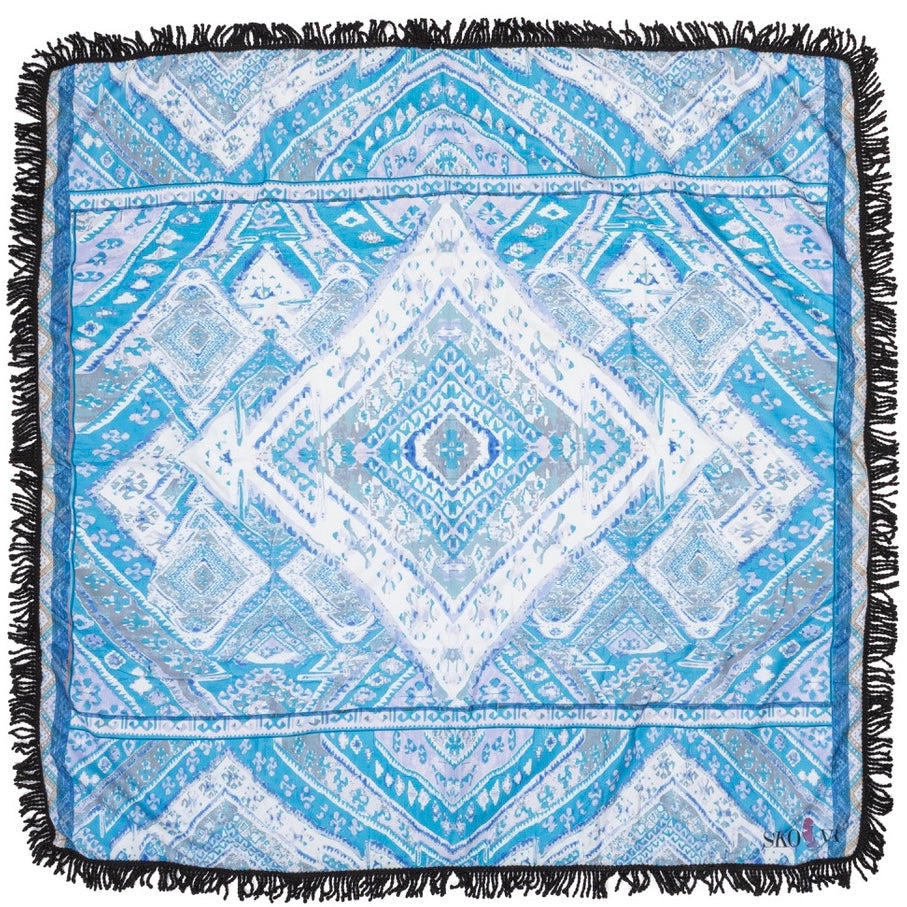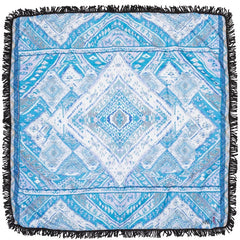 SKOVA
Turkish Blanket Towel Indigo
Skova's Turkish Travel Towel Indigo is a perfectly oversized Travel Towel big enough for one or for two. It can be used for the beach, pool, travel, and yoga. The unique microfiber material used to make our Turkish Travel Towel Indigo is ultra absorbent, quick-drying and sand repellent. The sand repellant quality makes it so you can leave the beach at the beach. When rolled, this Travel Towel compacts making It fit easily into any suitcase or travel tote.

These delightful towels are inspired by Misha Skova's travels through Turkey. The shades of glowing embers, refreshing indigos and multi-color designs are a nod to the influences coming from the rugs made in Goreme, Turkey.
- 60x60 inches (152x152cm)
- Luxury grade microfiber for water absorption
-100% cotton black fringe
- 1.3 lbs
-Hanging loop
Sand free. Leave the beach at the beach.
Oversized beach towel for two.
Ultra absorbent; over 1 liter of water.
Rapid-drying. Half the time of a regular beach towel.
Compact when rolled. Fits in your bag.
• Free Shipping Across the USA

• 100% Happiness Guarantee
• Secure Checkout
• A portion of profits donated to Oceana - they're dedicated to preserving the world's oceans
Ships separately from our friends at SKOVA