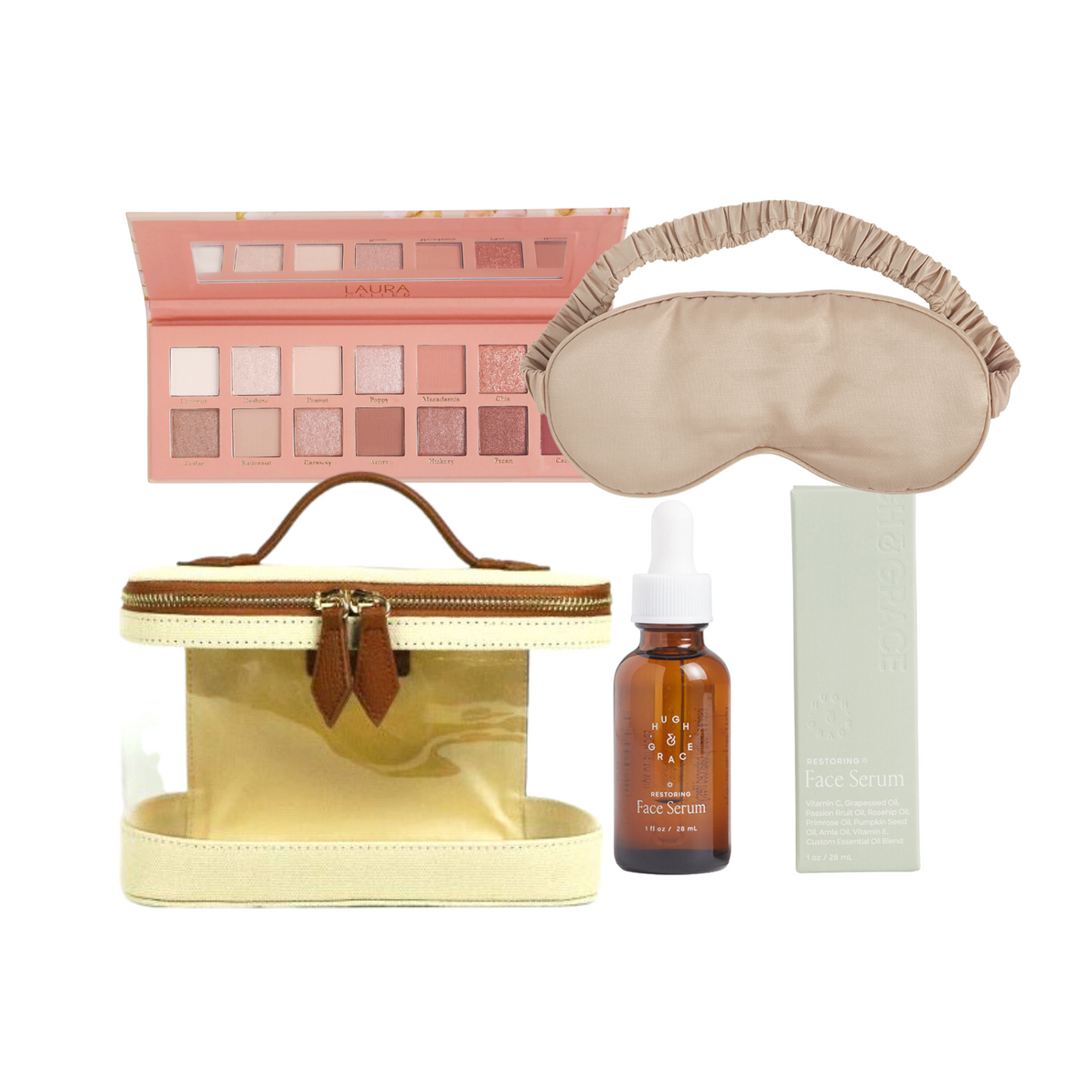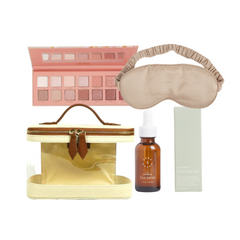 Special Offer
The Weekend Away Set
The Weekend Away Set Includes:
Silk Sleep Mask by Skin Worldwide

Get your beauty sleep anywhere with this silky mask that blocks out light and keeps the delicate eye area protected and soothed.

70% organic cotton 30% silk
Restoring Face Serum by Hugh & Grace
With a blend of rich, nourishing oils, this holy grail product will improve the health of your skin for a youthful, radiant appearance.
Free from all toxins and harmful chemicals. 100% Natural. Safe for all ages. Pregnancy Safe. Vegan. Cruelty Free. Plant Based.
The Max Makeup Trunk by Henny & Lev
Pack this matching trunk as a chic alternative to storing all your makeup and accessory needs.
Canvas with vegan leather accents and clear lining
14 cm x 9.75 cm x 21.5 cm
The Neutral Palette by Laura Geller
Go from day to night or subtle to dramatic with this palette that contains 14 beige and brown shades in varying finishes.
Vegan, paraben-free, cruelty-free and sulfate-fre