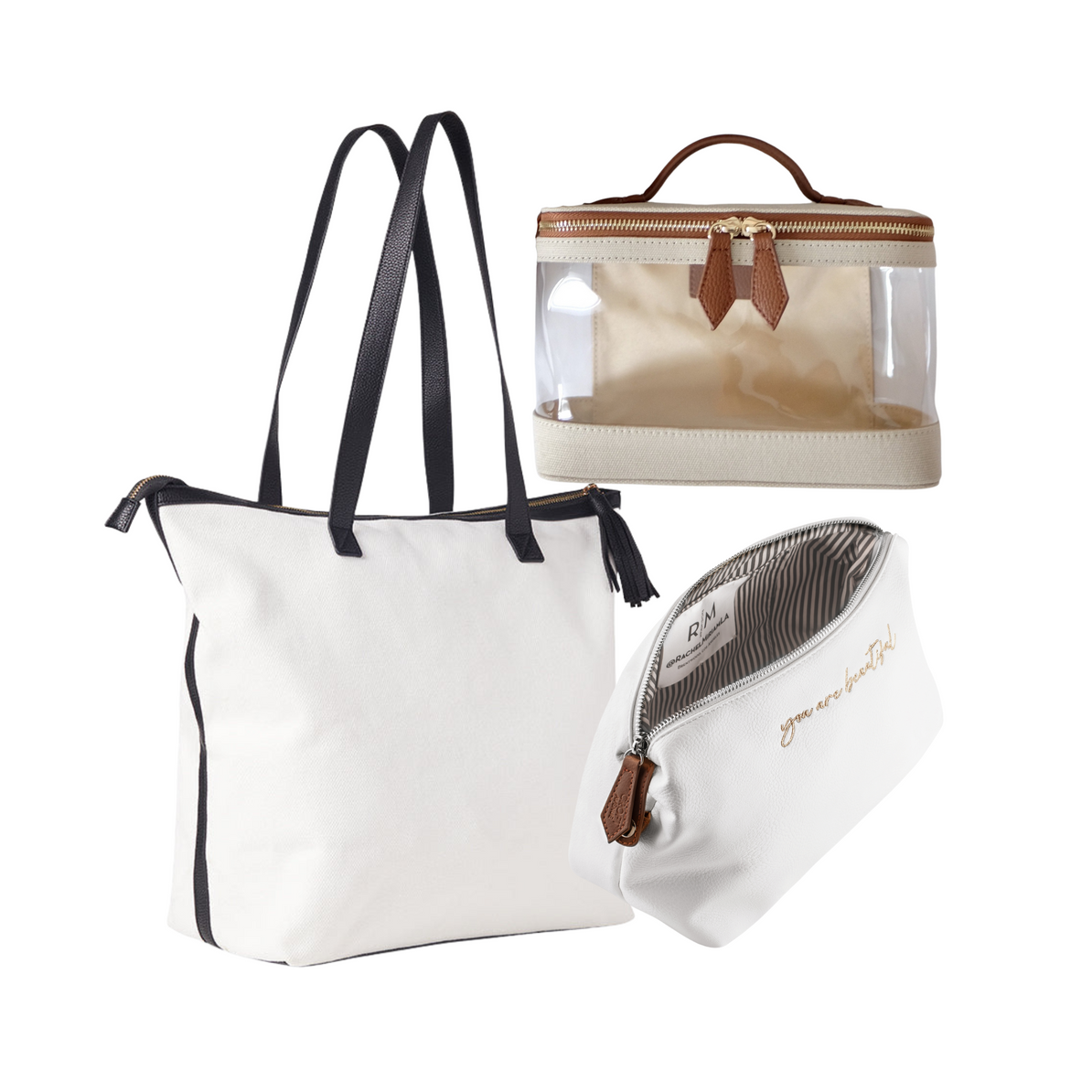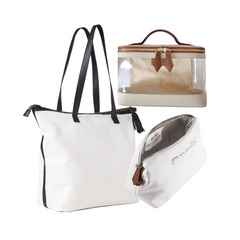 Special Offer
The Pack It Up Set
The Pack It Up Set includes:
Custom "You Are Beautiful" Bag by Rachel Miriam
The chicest way to tote all your Gold Curation products while traveling is this vegan leather cosmetics bag emblazoned with custom metallic embroidery to give you a daily dose of positive affirmation.
The Day Tripper Bag by Walter Baker
This classic canvas tote works beautifully as a carry-on as it's just the right size for transporting you travel must-haves.

Canvas and vegan leather
13" Base Width
18" Top Width
14.5" Tall
The Max Makeup Trunk by Henny & Lev
Pack this matching trunk as a chic alternative to storing all your makeup and accessory needs.
Canvas with vegan leather accents and clear lining
14 cm x 9.75 cm x 21.5 cm