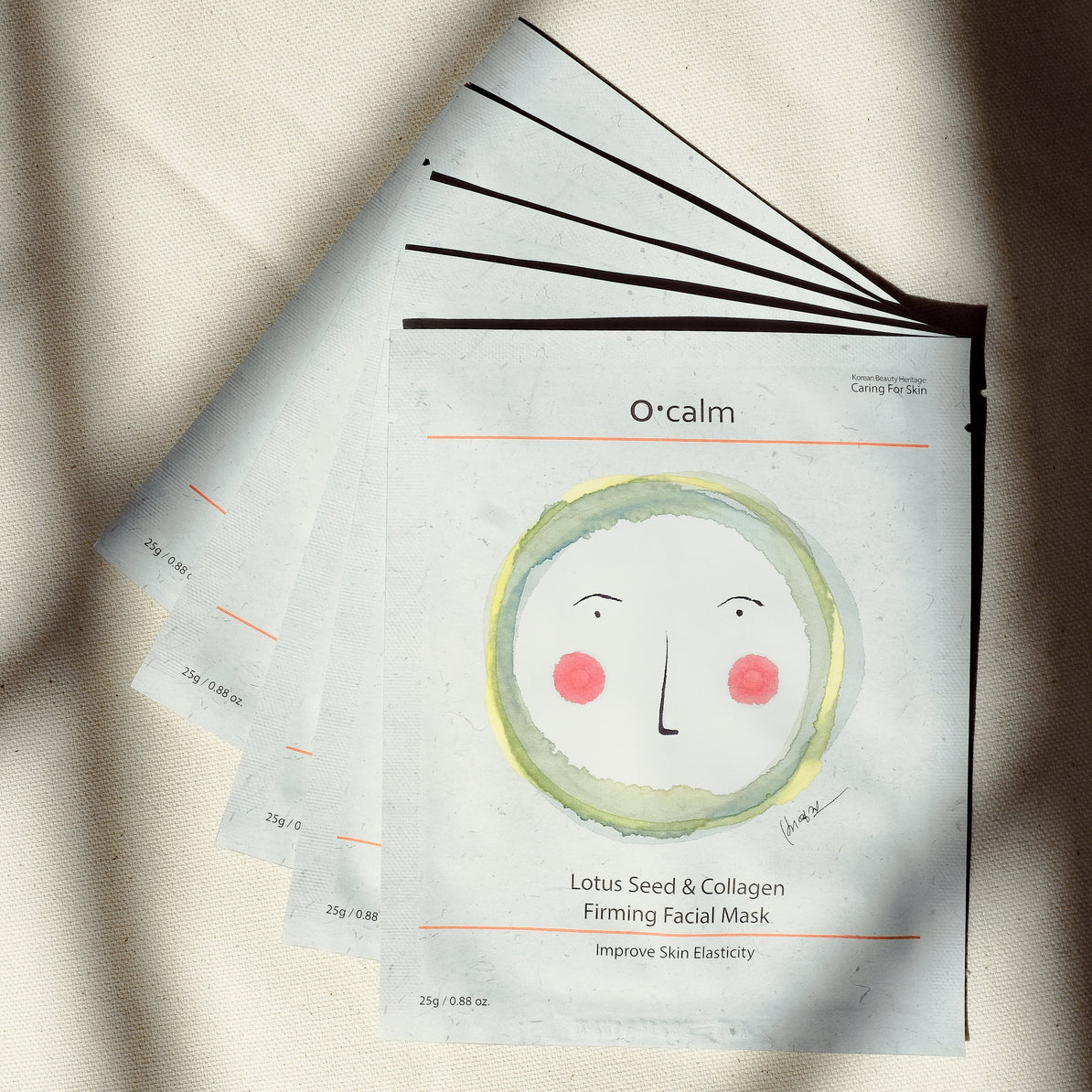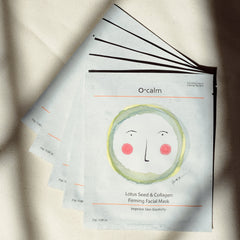 O Calm
The Healing Collection
The Healing Collection of 4 has all the best to help heal your skin by brightening, firming, hydrating, and purifying it in each use.
Let the Omiansoo™ and Age-Delay Dormin Complex™ luxurious serum settle in and give your face that glowy dew it deserves.
Features:
Charcoal & Kelp Purifying Facial Mask
+ absorbs dirt to keep the skin clean
+ extract controls excess sebum production and skin moisturizing
+ PURISOFT peptide extracted from moringa seed providing a skin purification effect
Lotus Seed & Collagen Firming Facial Mask
+ extract helps skin tightening and texture improvement
+ nourishment and hydration for naturally glowing skin
+ Polylift instant skin firming effect
Pine-tree & Aqua Hydrating Facial Mask
+ skin tightening and soothing effects
+ intensive hydration
Rice Bran & Pearl Brightening Facial Mask
+ cleans & keeps skin smooth and clear
+ improves skin's glow & tone
+ α-Bisabolol skin brightening
How to Use:

Cleanse your face and let it air dry
Unfold and align the mask on to your face

Sit, relax,

or

lay down for 20 minutes

Remove mask and massage the serum for maximum absorption
For best results use once a week. 4 pieces.