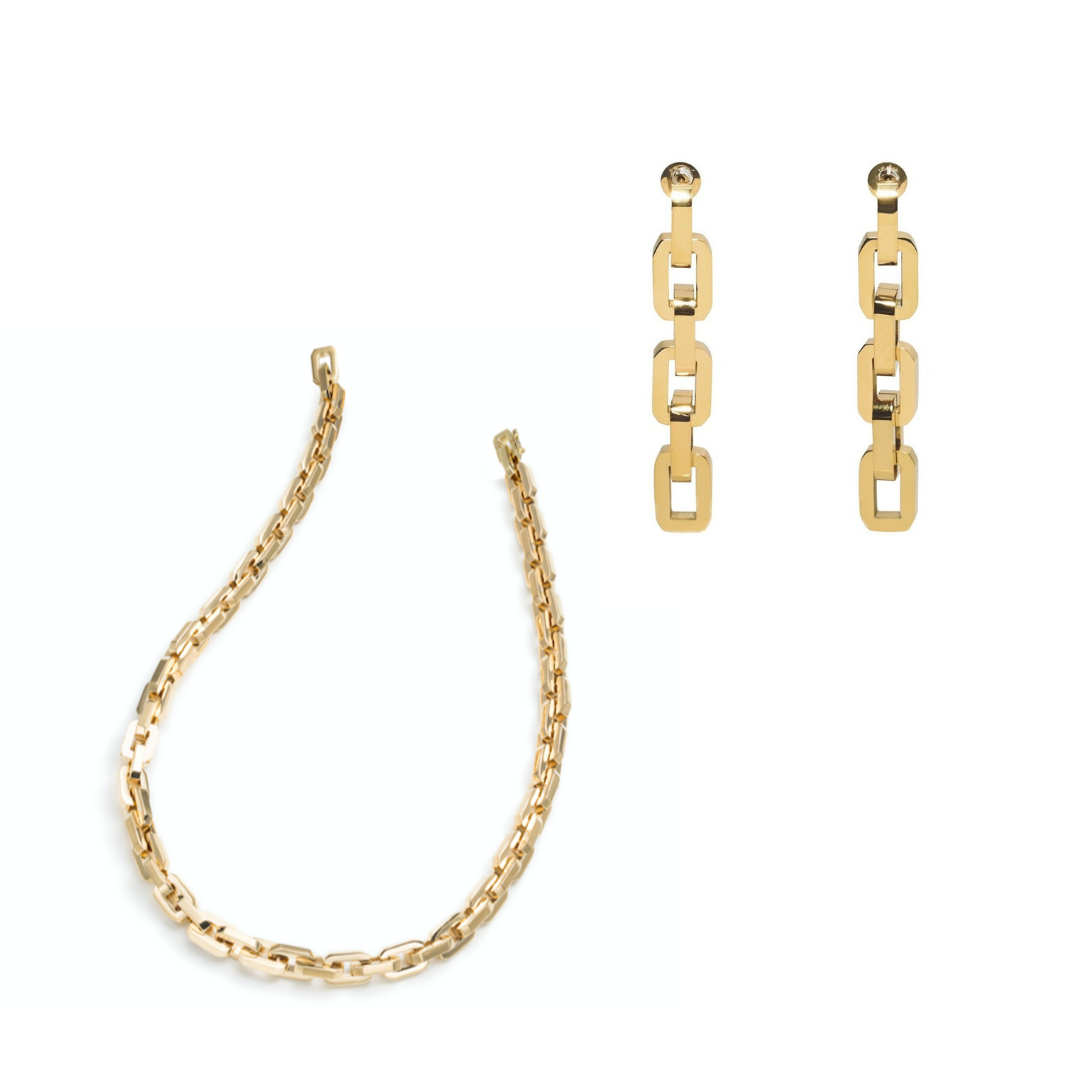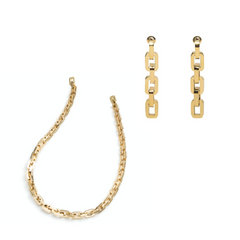 Special Offer
The Luxe Links Set
Supra Link Necklace by Eddie Borgo
Influenced by timeless beauty, this luxurious linked necklace by Eddie Borgo speaks for itself. The clasp hides amongst the links to create an infinite and seamless aesthetic. Wear dressy or casual, along with other simple or bold pieces from your jewelry collection.
18" length

12k gold vermeil
Supra Link Earrings by Eddie Borgo
The always on-trend yet timeless, bold accessory at the top of our list for fall? Chain link earrings in stunning gold by Eddie Borgo. The latest favorite will take any look from day to night day.