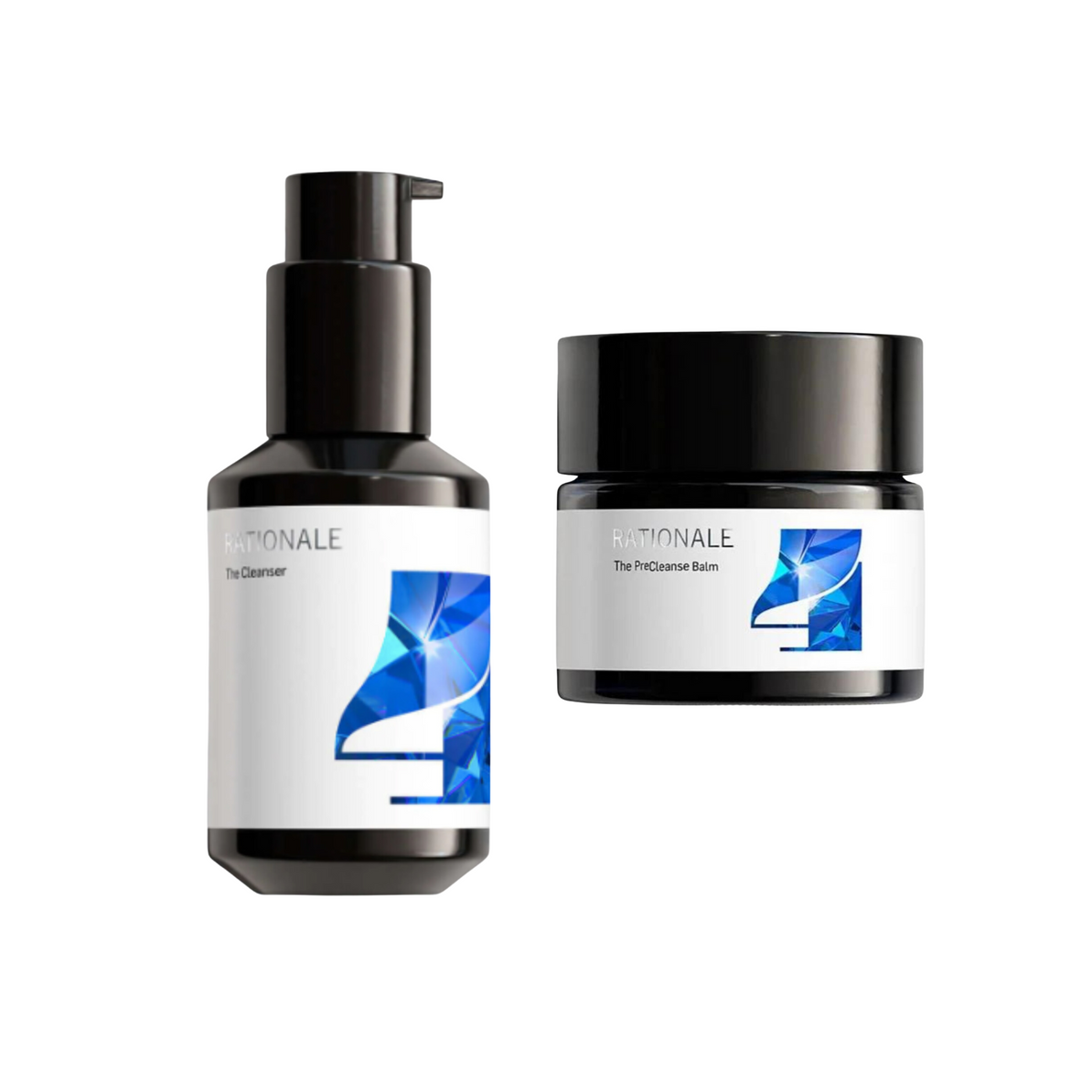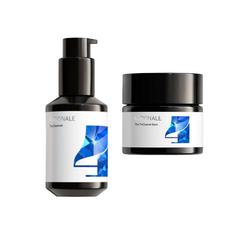 Special Offer
The Double Cleansing Set
The Double Cleansing Set includes
#4 The PreCleanse Balm by Rationale
A restorative prelude to your evening cleansing ritual, nourishing as it elevates moisture levels and gently removes all traces of makeup, sunscreen, and impurities. Skin feels refined and hydrated as it is perfectly prepared for your second cleanse.
Replenishes intercellular lipids to restore skin integrity.
Helps to balance, nurture and rehydrate skin.
Balm-to-oil emulsion removes all sunscreen, makeup and impurities.
Skin feels comforted, softer and more supple
#4 The Cleanser by Rationale
This luxurious crème formulation re-establishes skin integrity as all remains of the day are gently removed. Your evening cleansing routine elevated to a rewarding skin ritual.
Skin appears more hydrated.
Skin feels softer and more supple.
Comforts skin, soothing the appearance of irritation.
Gently cleanses to optimally prepare skin for night-time actives.