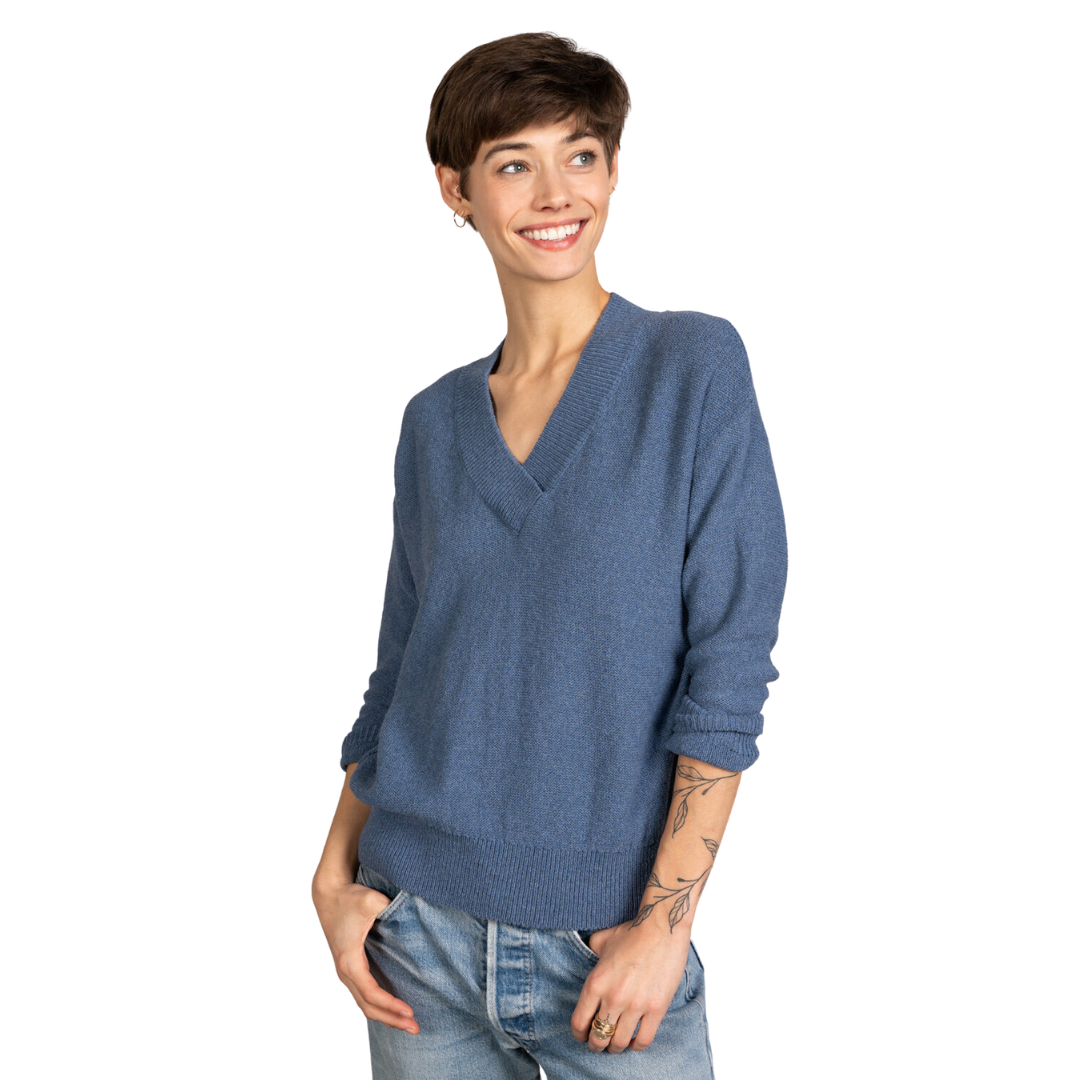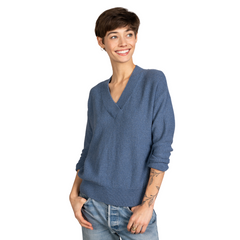 ParrishLA
Summer Courtney - Tide Blue
55% Cotton / 45% Recycled Polyester

Olivia is 5'8" Bust: 32" and wears a size small.

Care Instructions: Your sweater can be dry-cleaned or hand-washed cold. Lay flat to dry.
Derived from our best-selling silhouette, the Summer Courtney is our light and airy take on our renowned Courtney sweater. Coming in an array of colors, from bold blues to earth-toned neutrals, it's perfect for lounging during warm summer nights. This pullover v-neck sweater has a relaxed, oversized fit, while still looking polished, elegant, and comfortable. This sweater is ideal for everyday wear, day to night. Made for the cute, cool, and edgy California girl.

Sewn into each garment is a cashmere strand of red thread, signifying the woven relationship of family. PARRISH. Wear your sweater with love.
*Please Note: This product cannot be shipped outside of the U.S.