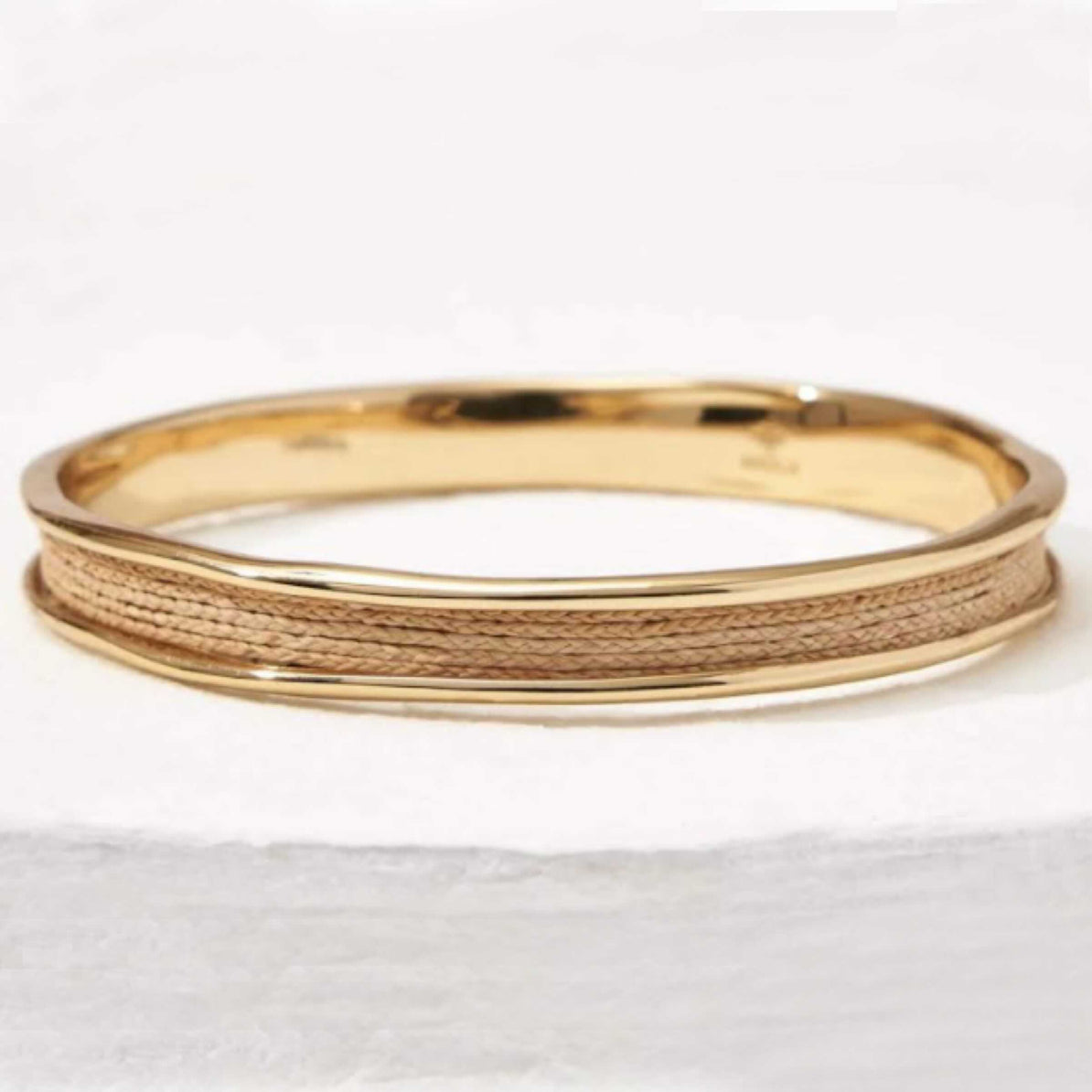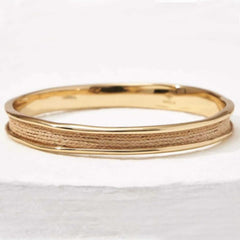 Akola
Lola Bracelet- Loyalty Redemption
This hand-braided raffia wrapped golden bangle can dress up or down any look and stacks well with stretch bracelets and other horn bangles.
10K Gold Tone Plated Brass & Braided Raffia
Bangle 2" Diameter
Handcrafted in Uganda
Take a deeper look
Akola is extremely intentional about the steps and process that go into the creation of their products. Each piece is handcrafted by women in Uganda using local, and sustainable materials such as up-cycled cow horn, raffia sourced from palm leaves, and sisal that comes from the agave plant.
Their design process melds the various worlds we touch, reinforcing the global connectivity of our brand. The materials and techniques link directly to where they originate, inspired by the lush East Africa surroundings.