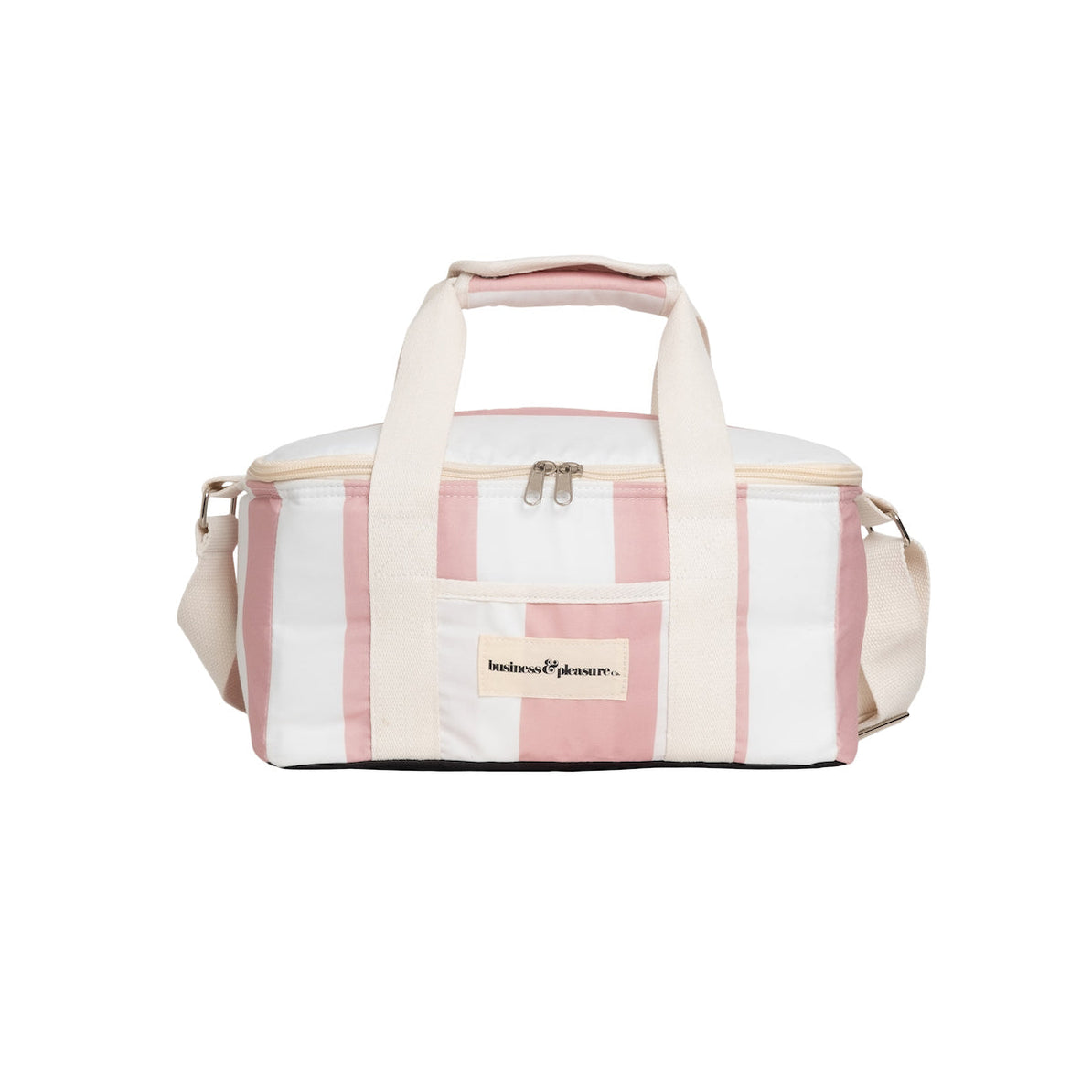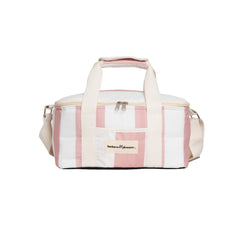 Business & Pleasure Co.
Holiday Cooler Bag - Crew Pink Stripe
Whether you're heading out for a day at the beach, a picnic in the park or a BBQ in your backyard, enjoying an ice-cold beverage on a hot day is an absolute must. Our Coolers are here to perfect your ultimate all-day summer set up, keeping your food and drinks cold and crisp, from sunrise to sunset.
SPECIFICATIONS
Materials: Cotton 80% & Recycled PVC 20%.
Dimensions: 12.5" Lx 8" W x 6.5" H (31.7cm L x 20.3cm W x 16.5cm H)
Holds 3.68 Gallons (13 liters)
CARE
Avoid putting loose sharp objects inside cooler (like knives and forks).
Clean immediately after use and dry with a soft cloth.
Store empty and with zipper open.
If the cooler gets wet, let air dry before storing away
Do not machine wash.
Do not tumble dry.