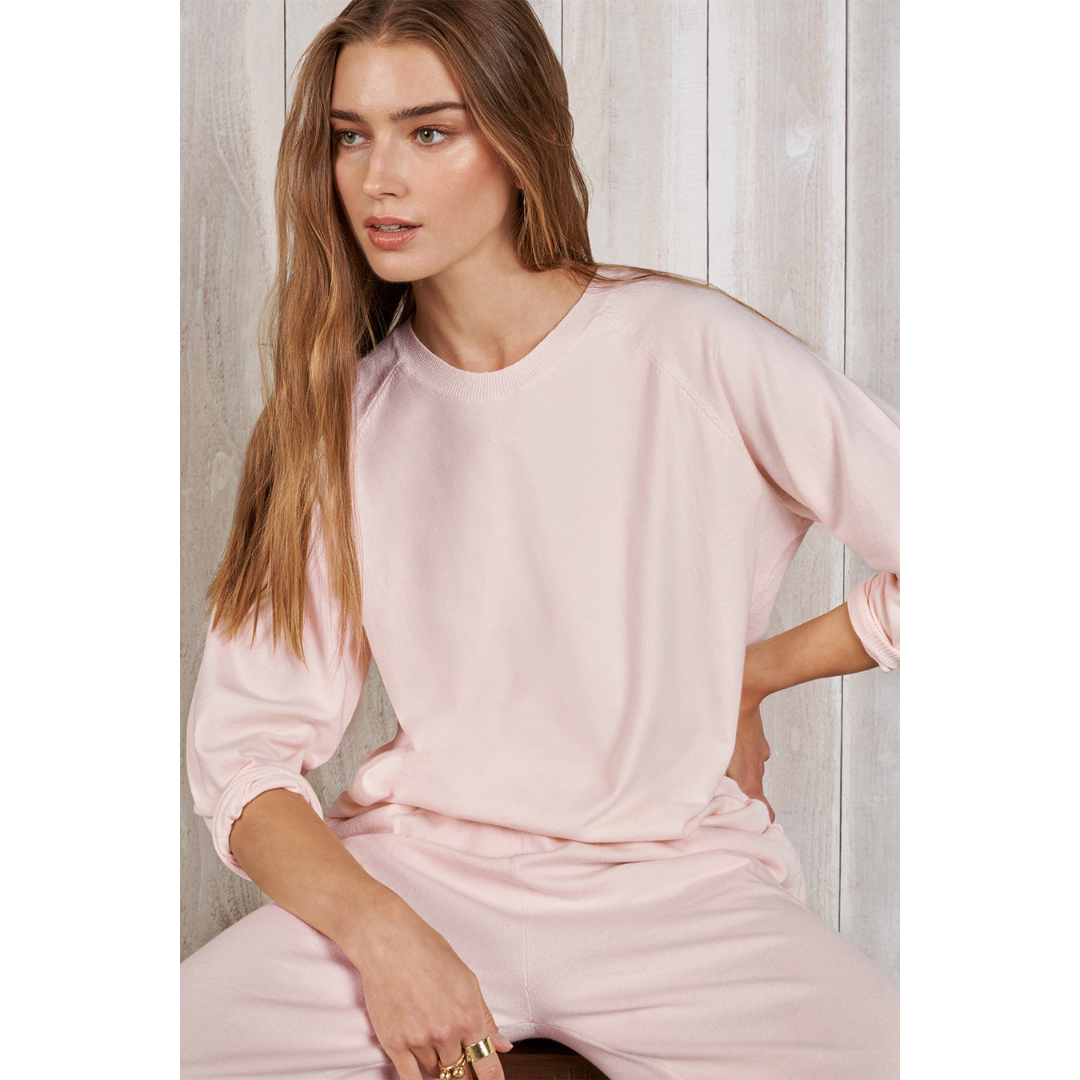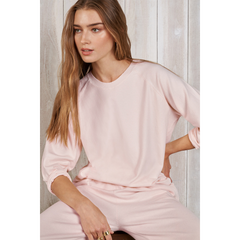 Margarita is 5'10" Bust: 32" and wears a size Small.

Cotton Cashmere Blend

Care Instructions: Your sweatshirt can be dry cleaned or hand-washed cold and laid flat to dry
This vintage-inspired sweat set instantly elevates your athleisure wardrobe. It's that perfectly comfy outfit that still makes you feel perfectly put together. Named after Lauren's iconic and chicest friend who completely embodies that cool-girl look, this is the no-brainer sweatshirt that everyone should own. Pair with the Hutton to complete your ensemble.
Sewn into each garment is a cashmere strand of red thread, signifying the woven relationship of family. PARRISH. Wear your sweater with love.
*Please Note: This product cannot be shipped outside of the U.S.