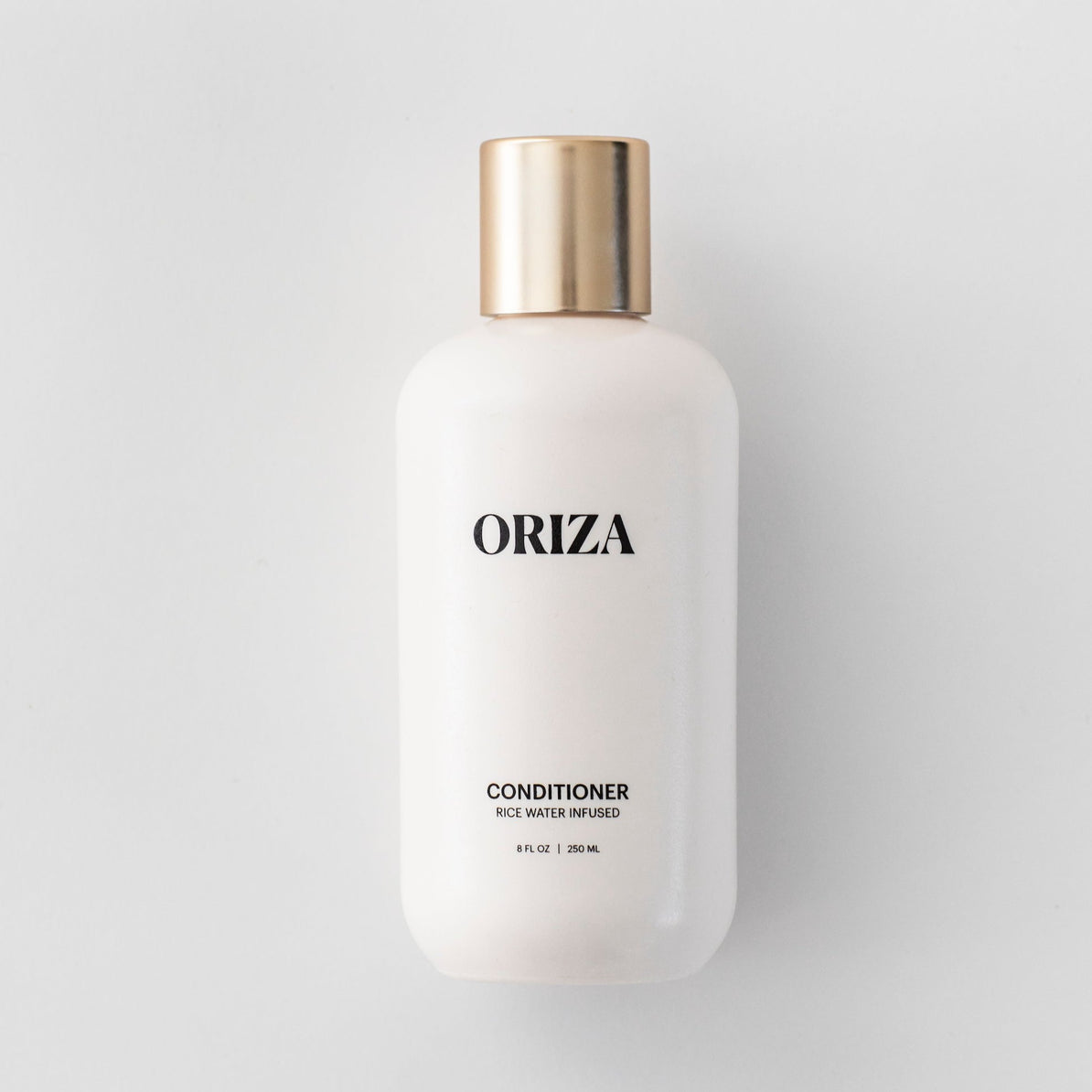 Oriza Haircare
Conditioner
The sister product to our Shampoo, the Conditioner is infused with rice water for smooth, soft, shiny hair.
Tested and perfected over two years, the Conditioner simplifies the ancient 24-hour rice water fermentation process (revered for its ability to revitalize hair) for quick, easy results that accommodate your busy lifestyle.
Rice water's starchy consistency contains proteins that nourish your hair for additional strength and gloss. Plus, rice water's high absorbency helps wet hair dry quicker while retaining moisture. Safe for all hair types.
*Please Note: Rewards cannot be applied to this product
8 fl oz | 250 ml
Rice Water: Strengthens and softens hair

Hemp Seed Oil: Moisturizes and thickens hair

Moringa: Contains Vitamin A, Vitamin B, and Omega-3 fatty acids to boost hair growth

Silk Amino Acids: Extra moisture-binding capabilities

Grapefruit Extract (Pomelo peels): Promotes a healthy scalp and reduces dandruff

He Shou Wu: Helps maintain hair color

Ginger: Improves scalp circulation and follicle stimulation for hair growth

Green Tea: Prevents hair loss